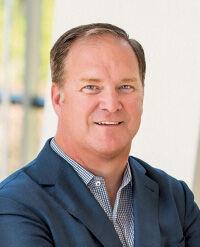 Covering the home healthcare sector is usually an exercise in hyperbole, with franchise after franchise reporting hefty double-digit gains and a few at the "bottom" of the pack "only" posting increases in the high single digits. But the new Franchise Times Top 200+ ranking, published in October, revealed a more pedestrian performance than seen in years.
Systemwide sales were up a mere 6 percent last year for the 16 home healthcare franchises in our ranking, not too shabby but a shadow of its former self—a 14.5 percent increase the year before.
Lower sales gains were posted across the board, with First Light Home Care, No. 1 in the sector, reporting a 16.2 percent gain compared with 23.3 percent the year before. Only three other senior care franchises—BrightStar Care, Homewatch CareGivers and Synergy HomeCare—reported double-digit gains versus nine that did so the year before.
And one brand, Interim HealthCare, showed a 2.8 percent decline in sales after increasing by 6.4 percent the year before.
What gives? One CEO, newcomer Charlie Young who took over for Synergy Home Care's founder in April, believes the sector is due for a reckoning. While home healthcare execs routinely say they are in the space because of the coming silver tsunami as the U.S. population ages, that demographic truth will not treat all players equally.
"The next five years is going to be filled with opportunity and for some, potentially some risk," said Young. "There are currently 62 to 65 companies franchising in the home-
care space. You're going to see a lot of movement and a lot of change. It is a very young industry."
Young spent two decades in real estate franchising, most recently as CEO of Coldwell Banker and before that ERA Franchise Systems. He draws parallels between the two, with trends that hit real estate a few decades ago now coming to bear in home healthcare. "You're seeing bigger players, more sophistication coming into the space," he said.
Synergy was led until April 2020 by its founder, Peter Tourian, who attracted private equity firm NexPhase Capital as an investor in 2019. Young calls Tourian "a terrific innovator in the home care space. That's one of the factors, you had a very hands-on leader" to build the brand in its earlier days, he said. Young believes in NexPhase's backing, "both financially and also in terms of resources. Those resources yielded some changes in our franchise development team, led by Mike Steed, most recently out of Mathnasium."
NexPhase also funded a national referral partner program, in which 19 partners under contract including healthcare companies, work-life balance consultants and more refer business to Synergy franchisees. "It's an incremental revenue stream that the franchise partner wouldn't have access to on their own," he said.
Synergy is NexPhase's first investment in a franchised company, alt
hough it has investments in five other healthcare companies including Action Behavior Centers and Winfertility. Young, meanwhile, is new to the complicated home healthcare space, which sometimes leads to slip-ups. In the most recent high-profile example, private equity firm Riverside named Steve Greenbaum, well known in franchising as the founder of business-to-business services firm PostNet, as ComForCare's CEO in 2018. By April 2020, he was quietly out, replaced by J.J. Sorrenti.
Young is undaunted. "We're very bullish on our ability to lead the space," he said.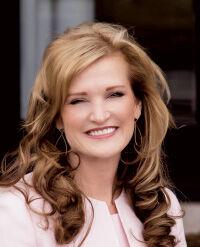 Four at first, now 60-plus
Shelly Sun, co-founder and CEO of BrightStar Care, holds an increasingly rare—she claims unique— position in the home healthcare space. "I'm the only, over 200 units, that's still a founder-led brand," she said, "and that allows us to make long-term decisions."
Starting in 2002 with the launch of a handful of company-owned agencies, BrightStar is a pioneer in what today is a crowded space. "When we started franchising there were four national homecare franchisors; now there's over 60," she said.
BrightStar posted $483 million in systemwide sales in 2019, up 11.4 percent from the year before and No. 2 on the Franchise Times Top 200+ leader board. Notably, BrightStar's unit count declined last year to 319, down from 333, meaning more sales are coming from fewer units.
Sun said that's by design. It's common in service brands, "where franchisees try to do a land grab, but never open them. We let probably 30 franchisees that didn't want to make an incremental investment turn those back in," and split the territories with existing operators who did. "We had no reduction in the number of franchisees, but we did have a unit decline. That was the right thing to do in terms of their cash flow," she said.
One key reason for sales growth at BrightStar is the offering of medical staffing services, which Sun said she started not so much as an additional revenue stream but more so to keep front-line caregivers employed in the stop-and-start homecare business.
"If a homecare case stopped, I could have my caregiver do staffing and keep their earnings going," she said. "I think that differentiation of doing both staffing and homecare has allowed us to continue to grow."
She also cited heightened credentials required at all BrightStar agencies. "All of our locations are required to have a registered nurse as director of nursing," which draws referrals from a national accounts program. "That's 30 percent that generally we're doing as part of our model, that others aren't doing," she said.
Average territory volumes are $1.7 million at BrightStar, she said, with operators' financial heft to match. "We have five times the net worth requirements of our peers. We're very picky," she said.
This year will be another strong one for BrightStar, she predicts. "We'll do approximately $550 million of systemwide sales, about 15 to 20 percent growth year over year." If so, count BrightStar as one pioneer that has learned to shine in an ever-crowded space.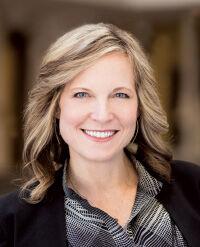 'A very, very real thing'
Homewatch CareGivers ranks third among the top growers in home healthcare last year, with an 11.1 percent increase in systemwide sales to $154 million. COO Jennifer Tucker credits her brand's move into claims-based care, meaning Medicaid, Medicare Advantage and Veterans Administration programs that are government-reimbursed. "Traditionally, homecare franchises were very much about private pay," she said.
"We have some large locations that are rock stars in this space," and she formed a Navigator Program with five of those franchisees. They help other franchise operators access government-backed payment sources, a complicated endeavor, and are compensated by the franchisor for that work.
Homewatch CareGivers was up about 28 new locations as of August; they opened 16 locations in 2019 and 11 in 2018. Asked about the cooling off of growth in the sector as a whole, she was first philosophical. "I feel like at some point you can't keep growing gangbusters. There's got to be an end to it," she said.
Then she turns specific: It's the acute shortage of workers in home healthcare. "I think there's almost an endless need out there, but I tell you what I suspect is that the lack of solid caregivers is the limiting factor.
"In 2019, and it's true in 2020, the No. 1 thing, we're having to say no to cases, we're scrambling to find fabulous caregivers. The shortage of caregivers is a very, very real thing," Tucker said. "It's the biggest threat in our entire industry."