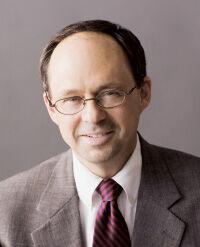 "Scale is our friend," declared Jim Holthouser, CEO of Focus Brands since February, as he outlined an ambitious acquisition strategy for the umbrella company of Auntie Anne's, Cinnabon and most recently, Jamba.
Focus owns seven franchises in all with more than 6,000 restaurants. If Holthouser gets his way, that will blow up over the next decade.
"I'd like to see it at 13,000, 14,000 units. I'm challenging the company to double what we are today," he said. Targets are in the 250- to 1,100-unit range, the "sweet spot," as he calls it. More importantly, he wants brands that will "diversify the flavors of the company" and round out its portfolio.
"We need a great burger brand. We need a chicken brand. Yes, we have Moe's, but that's about burritos; tacos are incredibly popular with consumers," he said, referring to Moe's Southwest Grill and then ticking off other wish-list buys. "Pizza has done incredibly well. A coffee brand. For the health-conscious, there are interesting Mediterranean and salad brands."
To get from here to there won't be simple. The categories he's targeting are the darlings of just about every prospective buyer these days; so is the unit count, meaning competition will be fierce.
More daunting will be transforming Focus Brands into an acquisition machine, the opposite of what it is today. Its most recent purchase, of Jamba, was in 2018, when former CEO Steve DeSutter was in charge. Its second-most-recent acquisition, of Auntie Anne's, was all the way back in 2010.
Its management team, meanwhile, in the past has talked much more about operating each brand separately—in part to soothe franchisees who worried their brand's identity would be diluted—than in gaining any synergies from a large portfolio. And key management positions at the corporate level were not created before Holthouser's arrival. For example, Dawn Ray was named SVP of corporate communications at Focus Brands in August, the first to hold that newly created role.
That was then, this is now. Holthouser is undaunted.
What's driving his strategy? "Scale will be what it takes" to succeed in the restaurant business in the future, he believes, drawing from his hotel background. An economist by training who worked in international banking, he spent the last two decades at Hilton Worldwide, most recently as executive vice president of global brands, marketing and loyalty.
"I see this industry as ripe for very rapid consolidation," he said. "Where the foodservice industry is today, it's almost like looking in a rearview mirror of what the hotel industry was 20 years ago. It's eerily similar."
Two decades ago, the hotel business was fragmented and today there are four or five major players, he said, also noting "a rush to digital and rapidly going toward third parties," similar to foodservice, accelerated by the pandemic.
"Today, when you look at this industry, yes, you do have a few big players, Focus included, but there are hundreds and hundreds and hundreds of small, regional players out there. Increasingly, in order to control your destiny, to flex your muscle with the supply chain, to use sophisticated data, those things are incredibly expensive," he said.
"If you're a chain of 200, you're really at the mercy of the third parties. Second thing, with supply chain, you have no economies of scale when it comes to building out these digital tools. The millions that it takes spread across 200 is daunting. Those millions spread across nearly 7,000, like we are, is a very different answer," he said.
Holthouser joined Focus in late February, right before COVID-19 arrived in the United States with a vengeance. "There is a need for scale to survive. The virus is going to do nothing but accelerate the inevitable," he said. "There's been a lot of suffering; I don't want to come off as callous or insensitive. But as rational business people, there are winners and losers in every market."
With the backing of Roark Capital, the Atlanta-based private equity firm with $18 billion in assets under management, he believes he can make Focus one of the winners. "You've got all that expertise in Roark, a lot of financial expertise and muscle and acquisition know-how. That's an amazing advantage," he said.
Holthouser is getting right to work for one important reason: "We all have the keys to the kingdom for only so long," he said.
---
Three to watch at Focus Brands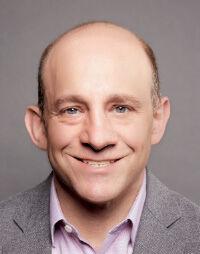 Dan Gertsacov, chief commercial officer as of February, is driving the digital strategy for Focus Brands. "What became very clear through the pandemic was the need to A, act with more scale and B, accelerate all our digital capabilities," Gertsacov said. He's a former Google executive who spent about seven years working for Arcos Dorados, the largest McDonald's franchisee in the world with more than 2,200 restaurants in 20 countries across Latin American and the Caribbean. "The complexity of understanding pricing has increased, and the psychology around people making those decisions is complex," he said.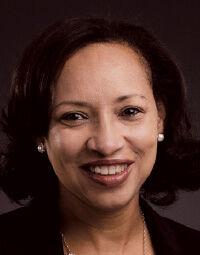 With Focus Brands for eight years, Melissa Smith has been SVP of human resources for two, and is increasing her attention on diversity and inclusion for the 600-person corporate staff. "We're being very intentional about it and encouraging our senior leaders to lean in," she said. Efforts include a mentorship program for high potential associates. She's also a champion for individual brand identity. "One of the reasons we acquire a brand is they have a unique footprint, there's something special about them. We want to recognize and hold up their unique culture," she said. "We bring the brands on for the support of HR and accounting and legal and accounting, but we also want them to maintain some of that individuality."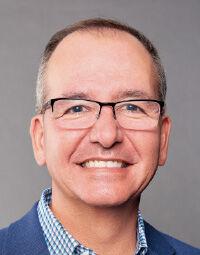 Beto Guajardo is president of international at Focus Brands since February; he was president of Schlotzsky's since September 2019, and before that worked on global strategy for Starbucks, Levi Strauss and Avon cosmetics. Calling his international team "very experienced and very strong," he is focusing their efforts on "building capabilities ahead of franchisee investment." In his first 100 days, he's launched "deep, analytical research on market opportunities to help prioritize" which markets will be best for which brands. "We know we have significant opportunity to expand our restaurant brands internationally," he said, meaning Moe's, McAlister's and Schlotzsky's. "And of course, Jamba is going to be a great opportunity."