How hard was it to decide to sell Home Instead, the homecare franchise Paul and Lori Hogan built from zero in 1994 to $2.1 billion in system sales and 1,089 units in 2020? "It was like this Olympic wrestling match with this decision," said Paul Hogan, co-founder with his wife, Lori, and CEO until selling the brand to Honor Technology in August.
Unlike most of Home Instead's competitors, he had resisted bringing on outside investors. "It's been 27 years since we started Home Instead. I can honestly say there hasn't been one day where we focused on selling the business, up until this. In our board of directors' meetings prior to this, I always had a session at the end with the CEO, Jeff, about tell me what keeps you up at night," he recalled, referring to Jeff Huber.
"Then a couple of years ago, he said, 'Every time I turn around someone wants to buy Home Instead.' I said, join the club. This has been going on for 15 years. I said, if something comes up that is so compelling you can't sleep at night, we want to know about it."
That "something" was Seth Sternberg, co-founder and CEO of Honor Tech, who said they raised their most recent funding round, for $370 million, in September; before this round, Honor raised $255 million since its launch in 2014.
Sternberg had one target in mind, he told Franchise Times: Home Instead. So he decided to give Huber a call. "Honor likes to partner with high-quality folks. That's critical to our success, so why not start at the top?" he said.
Huber, meanwhile, had his marching orders. "We were receiving inquiry after inquiry. The direction was, 'We're not for sale, we're going to fund our own future. But if there's a transaction of strategic nature that enhances the mission and the vision and gets us there faster, then we should probably hear about one of those.' This was the first such opportunity that met that criteria," Huber said.
Honor's acquisition aligns with a "mega-trend" in home healthcare, as well as other industries, Huber said. "We have for years been leading a digital transformation effort, to disrupt ourselves internally, to give our high-touch approach to care the digital tools and capability to continue to compete and thrive, knowing that sooner or later if we didn't do it, it was going to come to us."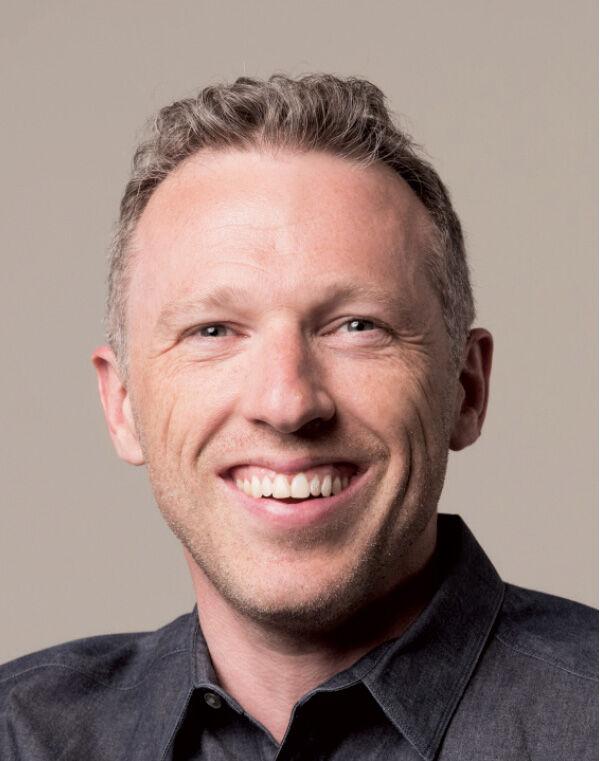 A longtime holdout
Home Instead held out much longer against outside investors than almost all other homecare franchises on the Franchise Times Top 400, where it ranks as the largest such brand, with $2.1 billion in systemwide sales in 2020, up 11.3 percent from the year before. ComForCare sold to The Riverside Co. in 2018. Home Helpers Home Care sold to Linsalata Capital Partners in 2016 and then to RiverGlade Capital in 2021. Advocate Aurora Enterprises acquired Senior Helpers in April 2021, purchasing it from Altaris Capital, which acquired it for $125 million in 2016, to name just a few.
Hogan said he first became aware of Honor Tech three years ago, when a small team went to take a look at Honor's technology. "They were really compelled at that time, but we passed" back then. "But then they came to us last October or November, and said, 'Now we've proven we can scale, and our job is to go out and buy a footprint.' We took another look and saw how much they've advanced in a few years."
Honor Tech has put together a platform "that deployed machine learning, AI, and how it reduced a lot of the friction it took to manage a lot of people in the homecare business, and we thought, this is really good," Hogan said. "In the final analysis, although this wasn't the perfect time for me and Lori, it wasn't a bad time either. We're 58. And in the final analysis, I felt I'd be selfish to stand in the way between all our franchise network and this incredible capability that Honor developed."
Hogan said Honor's technology was developed "with a complete and total focus on the caregiver," which is different from anything else he's seen. "In fact, they went as far as creating a platform that almost put the caregiver in as much control as a driver of an Uber." Early media stories about Honor said they were going to "Uber-ize" the industry, which Hogan says is inaccurate but also somewhat descriptive in that Honor's technology puts the caregiver in charge.
"At the core of what they're developing is a more elegant way for the caregiver to engage in their work, with their homecare employer. It's meeting the expectations of, I would say, the current worker, and future workers," he said.
"We engage with our financial institutions online," as well as shopping, friends, employers, churches. "So that's the expectation, and they really put together a platform that delivers on that. Their data, and we looked at it very closely, they're achieving every bit as much caregiver satisfaction as we are, and when you drive up caregiver satisfaction you drive up retention; and you reduce costs...It's all lined up, where the client is ultimately more satisfied."
The early days
Today Home Instead has just over 1,200 units in 14 countries, but when he and Lori started the brand, in 1994, non-medical care in the home was "non-existent. In fact, it was so little understood" that every institution he entered to pitch his service would think it was all about skilled nursing care. "Out of frustration I would go in and say, 'I'm Paul Hogan, I have a non-medical service. We do companionship and light housekeeping and meal preparation and medication reminders and so on.' And then they would invite me to sit down," and they quickly learned, "no, we can supplement each other," vs. being a competitor. He believes Home Instead is the first homecare franchise.
Hogan spent 10 years in the Merry Maids system, on the franchisor side, which he said helped him immensely in his ability to build a franchise system. A turning point at Home Instead was when they launched a franchisee advisory council around 2003. "Before we were making all the decisions based on informal discussions. We formalized it. The input we got in that formalized way was great for the organization as it grew," he said.
The biggest turning point, though, was "this COVID, because for over 20 years, we kind of had a headwind," with many people thinking that elders were better off in a group setting, with activities and companionship and communal meals.
"But now after COVID, it just turned on its head. It's darn near like 9/11. These images will never leave your mind, of touching hands through the window and all the stories. It validated homecare in spades," he said.
A fateful Uber ride
Hogan said he and Lori "were very blessed to be at the right time, the right place. We've lived sort of a charmed life in terms of all the people we got to meet, and we're still in relationships with home office owners and their employees, not only here but around the world," he said. "Sometimes it's surreal, like gosh, that seemed to go fast…we're just thankful, really thankful."
As for that "wrestling" match when he was deciding whether to sell, an Uber ride ultimately helped. "It's kind of funny. I was in the throes of this. I go downtown to meet up with my wife and daughter, and I jumped in an Uber. There's a nice gal, she's about my age, she's chatting me up. I thought, This gal would be a great caregiver. I asked, Hey, before Uber would you have ever dreamed that you would be a taxi driver? She said, 'No. I would never be a taxi driver. I just like the way this works.'
"It struck me. This could happen in homecare, where there's lots of people that love seniors, they like to help them when they can, and we could grow the universe" of caregivers.
And finding caregivers—which the new company will now call "care pros," an Honor Tech coinage—is the most crucial job of all in homecare.