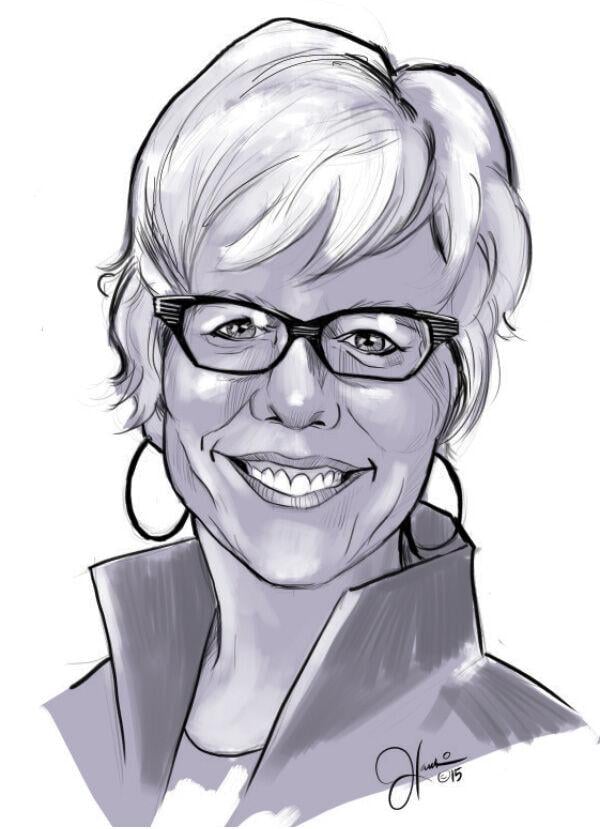 CEO Shelly Sun feels an urgent need to modernize the home healthcare franchise she founded in 2002, as big changes upend the industry. "I don't want franchisees to be tethered to a brand that becomes a Blockbuster," she says. "Our brand needs to be able to evolve."
But one change, a new "call option" in the 2022 franchise disclosure document, is roiling franchisees in the BrightStar Owners Association, the independent franchisee group. They call it a "poison pill" that ruins their ability to sell their franchises for a fair price, and claim Sun wants to "de-franchise" the system to make it more attractive to an outside strategic investor.
"There are people that are just literally jumping off the side of the Titanic now, people are trying to get out of Dodge. It's changed everything," said Mark Woodsum, president of BOA and an owner of four BrightStar Care territories in Orange County, California.
"There are two concerns. One is, is this the de-franchising of the system?" And the other is, "whether you have a company, a car, a house, anything, you hope to have an open market when you're selling. And right now, the marketplace to a certain extent is Shelly Sun," he said.
"I'm one for example. I was considering buying" another BrightStar Care territory six months ago, "and now our attorneys and brokers have advised us, until this is resolved, don't sign anything," he continued. "Don't buy anything. Don't pass go. We're all at a standstill." Woodsum says about 170 members are in the BrightStar Owners Association.
Three members of the group are suing in federal court in California, calling the option unlawful under the California Franchise Relations Act and a violation of California's Unfair Competition law. Next the BOA plans to challenge the option in other states where BrightStar Care operates.
"There are 22 states that regulate franchising," said Bryan Dillon of Lagarias, Napell & Dillon, attorney for BOA. "Just in the BrightStar system there are over 100 franchisees in states that have franchise relations laws."
He said he's never seen a so-called call option in a franchise agreement before, even during 23 years of working with franchises. "It was a shock to me."
'We want a brand that's relevant'
Sun, a former International Franchise Association chair and a pioneering founder who started franchising BrightStar Care in 2005, rejected the notion her intent is to "de-franchise." BrightStar Care has 365 total locations, 13 of those corporate-owned.
"At an overall level, we are very pro-franchising. Even 10 years from now, I couldn't imagine being anything less than 80 percent franchises," Sun said. "We want a brand that's growing. We want a brand that's relevant."
Sun said the call option is "imperative with so much changing within the industry. To meet those changes, our brand needs to be able to evolve. What we're seeing is a lot more government pay and third-party pay entering to make homecare more available to more people." Examples are Medicare Advantage and the Veterans Administration.
In addition, "we're in a marketplace where many of our third-party payers are changing how they're going to be paid. Most of our payers have been paid on a fee-for-service basis. They will in the future, if they're not already, be paid on outcomes," she said. "So, it's no longer going to be hourly rate. Quality data, consistency" will be paramount in that "outcomes-based" payment structure.
"When we say we'll fill an order, we'll fill an order" across the system. "It doesn't mean I can have 60 percent of my franchisees that can fulfill an order," and the rest cannot.
She defended the call option as a way to allow franchisees who do not want to change to exit the system at a fair price, and pointed out a formula stated in the FDD that she said includes premiums for sellers.
Today, most home healthcare is paid for privately, which only a small percentage of customers can afford, "especially as we go into a recession," Sun said, but that is changing. "It can't only be for the richest of the rich, it needs to be for everyone. That's hard for many" franchisees to understand.
The purpose of the call option "is really, fully intended if the franchisee doesn't want to adapt or won't adapt, that it gives them some means to monetize" their asset, she said.
'Grow in the niche we're in'
There's no doubt the home healthcare market is rapidly changing, with private equity and strategic buyers rushing in. Exhibit A: Drugstore chain CVS recently announced an $8 billion offer to buy home healthcare provider Signify.
In the franchise space, Home Instead made headlines last year when tech provider Honor Technology bought the largest home healthcare franchise from its co-founders. Home Instead had $2.1 billion in system sales and 1,089 units at the time.
In this year's Franchise Times Top 500, BrightStar Care ranked sixth of 17 among home healthcare franchises in systemwide percentage sales growth, up 12.3 percent to $639 million in 2021.
Woodsum, the BOA president, said a recent survey of membership found that 76 percent of franchisees would have never bought a BrightStar Care franchise with the call option in place. More than 85 percent of BOA members disagree with the franchisor's vision to become a leader in Medicare Advantage due to low margins, among other objections.
"She's looking at a very different view of the future of home healthcare than we do as owners. She's looking at it as a strategic partnership down the road," he said, referring to Sun.
"Our view is, this is a trillion-dollar industry. We're a very small part of that, and we've been very successful," Woodsum said. "My business has grown over the last four years, over 60 percent per year. We have great opportunities, and we feel that we can continue to grow in the niche we're in."
Beth Ewen is senior editor of Franchise Times, and writes the Continental Franchise Review® column in each issue. Send interesting legal and public policy cases to bewen@franchisetimes.com.