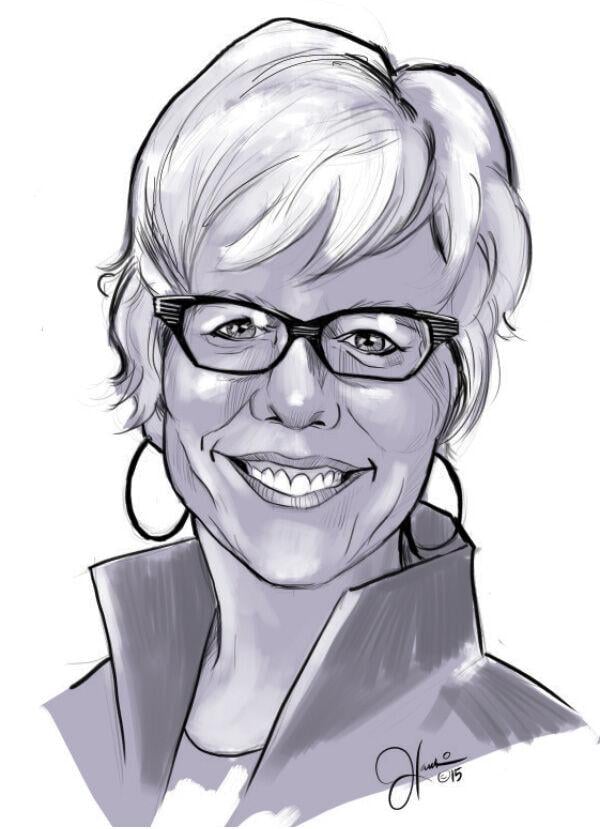 More than 100 arbitration actions have piled up against Massage Envy in the past year, from franchisees who claim an impending doubling of fees for the national ad fund, forced purchases of more expensive massage oils that benefit only the franchisor, and increased fees for apps and other technology that is "atrocious, non-functional," as operator Scott Loev put it in an interview in mid-September.
After the Envy Owners Association, the independent franchisee group, went public with a call for new management just weeks before the annual Massage Envy convention, civil war broke out at the massage and facial brand.
"On the board, frankly, we would love to see a change in leadership," said Jim Mellon, president of the Envy Owners Association and a Massage Envy franchisee in Kansas City. "We don't believe the current team has what it takes to lead the organization. The actions they're taking are definitely driving the brand down."
He said systemwide sales are about $1 billion, down from about $1.5 billion in 2016. Average unit volumes then were about $1.3 million at 1,200 locations. "Now, AUVs in the low $900,000 range, and it changes week by week, and no more than 1,100 locations. Massage Envy never had a location close until 2017, and now we've lost more than 75/80 locations."
As for profitability, experienced franchisees were seeing 20 percent gross margins or EBITDA in 2016. Today, "EBITDA is around 8 or 9 percent," said Loev, board secretary for the Envy Owners Association and a Massage Envy franchisee.
"The short version is, it's a money grab. We're battling that," Mellon said. "The deception by the franchisor, the lack of awareness by the franchisees, and we've been saddled with excessive marketing and technology costs for the last almost five years. We're definitely not getting a return on our investment."
Advisory board slaps back
On October 4, the National Franchise Advisory Board, whose members are appointed by corporate, sent a letter taking issue with Mellon's and Loev's comments and the initial article about them, published September 28 at franchisetimes.com.
"The article as written does not represent a significant number of franchisees in the network who are proud of the mission and purpose of this great brand and the good work that is being accomplished," the letter said in part.
It was signed by Sam Biggs, president of NFAB, plus seven additional members. Attached were the names of more than 50 franchisees whom the letter said together own 418 Massage Envy clinics. The letter said the article contained "several inaccuracies and misleading information," but did not specify them.
"We also disagree with the EOA board's approach to call for new management. We support Beth Stiller and her leadership team. We find our leadership team to be forward-thinking, inclusive and focused on the success of each franchisee," the letter said about Massage Envy's CEO. "We feel Beth and her team are making significant improvements in many areas of our business and are excited about the future of this brand."
Settlement agreement reached
Beth Stiller is CEO of Massage Envy, appointed in November 2019 after well-known retail veteran Joe Magnacca resigned the post following an investigation into a "brief consensual relationship with an employee," as a press release said at the time.
Through a spokesperson, Stiller declined interview requests but sent a statement on September 28 that read in part: "We are committed to managing our franchise relations through open lines of communication with the goal of maintaining strong and collaborative relationships across our networks that help our franchisees grow their businesses and the Massage Envy brand," she said.
"We are currently in active arbitration with a small group of valued franchisees and are hopeful we will find a mutually agreed resolution. While there will inevitably be differing opinions on aspects of the business from time to time, the overall goals of franchisees and franchisor remain aligned. As the franchisor, we understand that their success is our success, and we look forward to a prosperous future together."
On October 5, Robert Zarco, the attorney representing the Envy Owners Association, said he and Massage Envy's attorneys had prepared a joint statement outlining a preliminary agreement between the franchisees who filed the 100-plus arbitration claims and Massage Envy management. Zarco, whose firm is Zarco Einhorn Salkowski & Brito, said neither side would give an interview.
"We are pleased to have reached an agreement in principle," the statement said. "As we put this matter behind us, both parties are eager to devote our full attention to growing the Massage Envy brand and helping to provide members with the industry-leading service they expect. We look forward to continuing to work together to drive mutually beneficial results for both franchisees and the franchisor."
'Somebody with a bigger stick'
Mellon, president of the EOA, didn't respond to a request for comment on the settlement agreement, which was hammered out in record time between September 27 and October 5. In the interview in September, he said he hadn't wanted to go public with the EOA's complaints but felt frustrated by what he called months of stonewalling.
The EOA hired Zarco's law firm, well-known for litigating franchisee complaints, about two years ago, after initially working with a different attorney. "We needed somebody with a bigger stick," Mellon said in the September interview.
Said Loev at the time about airing their complaints in public: "It's to get the attention of C-level, because they blow us off."
On that point, at least, they could say mission accomplished.
Beth Ewen is senior editor of Franchise Times, and writes the Continental Franchise Review® column in each issue. Send interesting legal and public policy cases to bewen@franchisetimes.com.