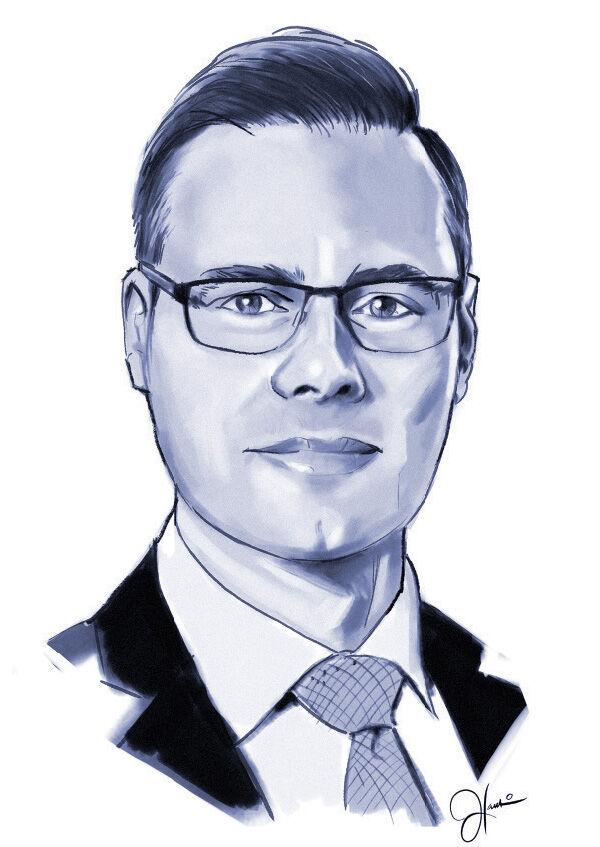 For some franchises, international expansion takes place early in the life of the brand. Others take a slow and steady approach, building out the home front extensively before embarking on the international journey. College HUNKS Hauling Junk took a hybrid opportunistic approach.
Without focusing on international expansion, the opportunity to expand into Canada, in Edmonton, Alberta, first came to College HUNKS in 2016. Within a few years, another Canadian opportunity, this time Oakville and Mississauga, Ontario, presented itself. While the strategy and intention at the time was to focus on U.S. franchise development, taking advantage of the chance to expand north made sense, and College HUNKS had the wherewithal to seize it.
The brand's footprint in the U.S. includes some 135 franchises. Two Canadian franchisees were the sum total of College HUNKS' international footprint until its recent decision to focus on growth outside the U.S. in 2021. When asked whether it would have taken the same expansion path given a fresh start, the answer was a resounding "yes." Travis Mellish, the brand's legal and HR senior manager, said, "The two franchisees that we have partnered with in Canada have been open-minded and flexible, pioneering the Canadian landscape together with the College HUNKS team. They are great champions of the system, and the right partners for us to have pilot franchised businesses in Canada."
Solidify the team
One of the major concerns for any brand expanding opportunistically is ensuring that it gets all of its ducks in a row—particularly when crossing borders. For College HUNKS, the secret to lining everything up in short order (in 2016 and again in 2019) was working with competent advisers. As part of the legal team, Mellish had a keen sense of the need to come up to speed with Canadian laws, understanding the landscape, the requirements and executing on the latter.
"We wanted to ensure that we did it right, with compliant documentation and all, particularly as Canada is somewhat of a 'self-regulated' region when it comes to franchise disclosure," said Mellish.
Another advantage for College HUNKS was that it had sufficiently robust infrastructure to iron out the kinks along the way. For example, certain third-party vendors did not extend distribution to Canada, so the vendor relationship team worked with the prospective franchisees to identify solutions that both met system standards and maintained the balance of unit economics. Mellish learned the challenges associated with managing supply costs and maintaining unit economics when expanding internationally.
As College HUNKS continues to ramp up its international expansion efforts, it was an opportune time to have Mellish share some of the front-of-mind considerations that have been relevant to the brand's existing Canadian franchisees and future international franchise development. Without hesitation, Mellish again emphasized working with competent professionals—accountants, attorneys, insurance brokers, etc.—is always a top priority.
"Not getting it right, and worse, not knowing that you're not getting it right, is an absolute disaster when it comes to international expansion," said Mellish. The importance of having competent advisers is amplified where cultural and language differences are involved.
Run the numbers
Another area of consideration has been getting the numbers right. Without a strong presence in Canada, College HUNKS has had to carefully consider its approach with respect to including financial information in the Canadian franchise disclosure document. Taking the comprehensive and diligent approach, Mellish and the team reviewed the numbers line by line to ensure that they were relevant for Canadian franchisees. This took research and investigation.
"Financial information with respect to trucks, rent, insurance, etcetera, can vary wildly between states in the U.S., but it's an entirely different ball game when it comes to international franchising," Mellish pointed out.
A key philosophy adopted by College HUNKS in expanding internationally is to really partner with and support international franchisees. Once again, Mellish referenced robust support and operations teams.
"Some systems have half the support and infrastructure that we have for the same number of franchisees. Our support and operational teams' willingness to work through the issues and get their hands dirty is truly remarkable. Our model includes assigning ramp-up coaches to each new franchisee. Once they find their feet, typically somewhere between six to 12 months, they progress to the next coach," explained Mellish. "In addition to solid business experience, a high number of support and operations team members have spent time on a truck at some point" and many have worked for franchised businesses.
This philosophy of robust support has tangible application in many critical areas. For example, it includes not leaving international franchisees to their own devices when working through their supply chain issues. Beyond that, College HUNKS works hard to analyze and assess the unit economics to ensure that it all works for their international franchisees.
For example, "understanding the labor market, costs, availability, structures, legal classifications, minimum wages, benefits, etcetera were a key part for us assessing whether unit economics would hold up in Canada," said Mellish. It has equally been invaluable in addressing issues around privacy and data protection. Increased regulation around privacy and data protection is a hot topic for many regions, including its impact on marketing.
With his final words of advice for brands looking to embark on the international expansion journey, Mellish said, "Don't make a quick decision. Don't just jump in; do your research. Find advisers who have experience, who have done it before that can guide you through the obstacles."
Andrae Marrocco is a partner and co-chair of the Franchise & Distribution Group in the Toronto office of McMillan LLP. His column World View covers international franchising in each issue. Reach him at andrae.marrocco@mcmillan.ca