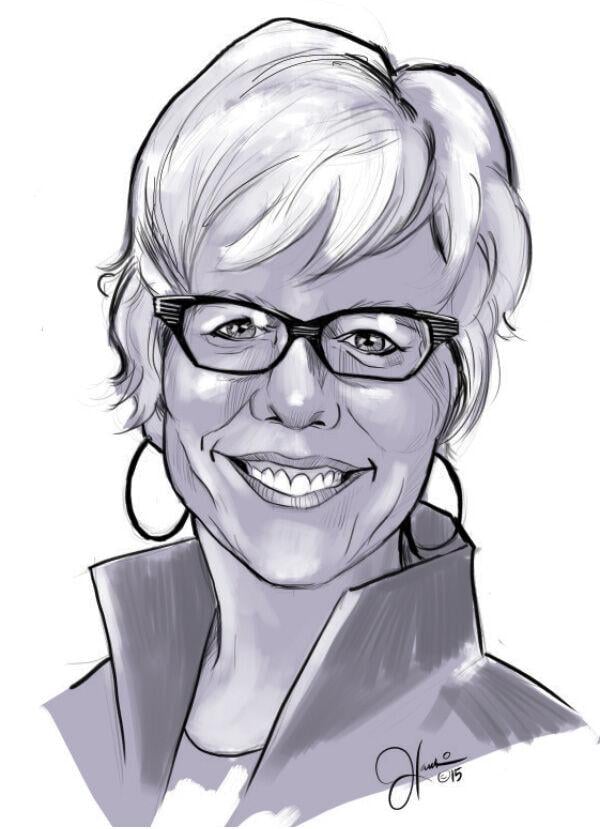 Many Cell Phone Repair operators were excited when their new parent, insurance giant Assurant Inc., bought the brand from investment firm Merrymeeting Group in 2019, with the typical gushing by both parties.
"Assurant is well positioned to help continuously drive new traffic to CPR stores," said Merrymeeting Group Founder John Davies in one statement at the time.
The kind words are history, with the CPR Independent Owners Association suing Assurant, claiming it "changed the deal" and imposed "onerous new burdens on its franchisees, wholly to benefit itself at their expense," said a lawsuit seeking class-action status filed last June.
The "culminating factor" in their complaint, said outside attorney Dan Klein of Johnston Clem Gifford, is when Assurant started "directly competing with CPR franchisees," including for employees that in some cases were hired away from franchisees at higher wages to operate repair kiosks within T-Mobile device stores.
Assurant insures nearly 50 million mobile devices, including phones, tablets and laptops. By 2020, CPR operators were told Assurant would send T-Mobile customers to franchisee stores for repairs covered by Assurant insurance, according to the lawsuit. 
"Franchisees opened stores, renovated stores and hired employees" based on the representations. "They then learned Assurant would be directly servicing the T-Mobile customers itself," the lawsuit says.
"Since then, Assurant has opened hundreds of repair kiosks in T-Mobile stores—many located within CPR franchisees' territory and staffed with employees CPR had franchisees train for T-Mobile repairs."
Confusing matters further, franchisees learned in late September that Assurant reversed course, closing some 500 kiosks in T-Mobile stores and returning the business to Cell Phone Repair franchisees, after their lawsuit was filed, according to Klein.
Franchisees had a "mixed reaction" to what Klein calls the about-face, said Eric Farr, board president of the owners association. "We're excited to finally get claims. But at the same time, it doesn't undo some of the heartache and the pain and financial distress that we've been subjected to."
Farr was new to the industry when he became a franchisee in 2018. Does additional traffic "positively or negatively impact our business model? Me personally, I'm waiting to see," he said.
Klein said in early December the lawsuit was ordered into arbitration, as is typical with franchise disputes, so his firm will pursue that avenue with the original plaintiff. As many as 40 store owners claim they closed stores or lost money because of Assurant's actions since the acquisition, he said.
Blair Frock, vice president of retail, connected living for Assurant, did not reply to a request for comment. Andy Mus, director of external communications for Assurant, said via email the company does not comment on pending litigation. Frank Burt, a partner with Faegre Drinker and outside attorney for Assurant, declined to comment citing the company's prohibition against it.
Changes at uBreakiFix
Other mobile device repair chains changed hands in 2019 as insurance carriers turned acquisitive. Allstate-owned SquareTrade purchased mobile repair company iCracked, and global insurance provider Asurion purchased uBreakiFix, a franchise co-founded by Justin Wetherill.
In November 2019, Wetherill told Franchise Times he was happy to be a subsidiary of Nashville-based Asurion, ticking off their assets. "They're a great supply chain operation. They have much more marketing muscle," he said, adding he expected he would remain CEO.
"And then the capital," of which Asurion had plenty to spare. He wanted to "grow departments in anticipation of growth," rather than function "on a cash basis" as before, meaning waiting for enough franchisees to sign on before adding executives at headquarters in Orlando.
Asurion retained Wetherill as CEO until June 2021, when Dave Barbuto took the role and Wetherill became senior adviser. That fall, Asurion announced a rebrand of uBreakiFix to Asurion Tech Repair & Solutions set to roll out across all 650-plus U.S. stores and nearly 600 mobile vehicles.
Asurion also began to increase the number of corporate-owned stores vs. franchised stores, including via buybacks. In late 2019, uBreakiFix had 551 stores, only 23 of them corporate-owned. By the end of 2021, the chain had 698 total stores, 361 corporate-owned and 337 franchised, according to the Franchise Times Top 500.
A footnote in its 2021 FDD said in 2020, an affiliate of UBIF reacquired 106 franchises, 13 in Canada and 93 in the U.S. UBIF's affiliate "intends to continue reacquiring franchises in select markets," the note said.
Asurion's Barbuto said there are no plans to de-franchise. "We believe that both franchise stores and corporate stores are key to our success as a business, and we will continue to operate as a franchise organization," he said via email. Operating corporate stores "allows us to innovate, test and learn from pilot programs and initiatives before rolling them out to our franchise system," among other benefits.
Asurion's network of 770 stores today is about 60 percent franchise and 40 percent corporate, "with no plans to further grow the corporate footprint."
'A seat at the table'
Farr, the Cell Phone Repair operator and association president, said consolidation, a move toward corporate stores, higher prices for parts such as batteries and other factors make it difficult to turn a profit as an independent operator, and also reduce choices for the consumer.
The association's goal with Assurant is simple. "We want to be able to have a seat at the table, and to come to a healthy, profitable network. What we see is this business is constantly evolving. We have to be prepared to defend the health of our owners, that's our primary charge," Farr said.
Beth Ewen is senior editor of Franchise Times, and writes the Continental Franchise Review® column in each issue. Send interesting legal and public policy cases to bewen@franchisetimes.com.