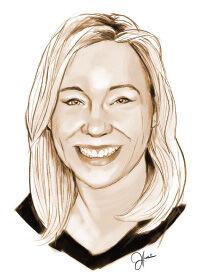 I'm thrilled to put 2020 in my rearview mirror. Franchise deal flow has returned or even accelerated for some. Business ownership remains highly attractive. Unsurprisingly, perceived "recession-resilient" franchises received strong interest in 2020.
It's mollifying to view the pandemic as a horrific anomaly. However, it is more likely the tocsin of this new decade—an ear-splitting warning signal announcing that waves of disruption are probably our new normal. "Change" is an inadequate euphemism. Think expansively about your long-term franchise sales approach within that context.
Tell me where it hurts
What are pain points in your franchise buying process? Pain blocks deals and is symptomatic of underlying friction, inefficiency or information asymmetry. Entire businesses have been invented to fix friction points. These are potential disruption zones. Candidates hate gatekeepers, hard to decipher Item 19s and salesy websites that are light on specifics. Map the buying journey. Can you make it easier and more informative?
Disclosure requirements are part of this and could change, with technology proving even more disruptive.
Within the long franchise disclosure document, the Item 19 earnings disclosure is especially painful. The Federal Trade Commission held a public forum in November about the Franchise Rule and required disclosures. In that meeting, a franchisee advocate argued that franchisors in the business of franchising should be able to clearly describe their unit-level economics, or ULEs. One franchisor attorney countered that buyers could refuse to buy if not satisfied with disclosures. "COVID impact" creates even more reporting difficulty. By the time this is published, we should know if the FTC wants FDD changes.
Technology often outpaces government cycles. I think it's unlikely we'll use 400-page PDF documents to buy and sell franchises by 2030. To me, earnings disclosures are particularly ripe for disruption. They are data-driven, painful for everyone, and bad decisions based on those disclosures have expensive consequences.
Allow me to propose a radical solution to illustrate the point: blockchain-enabled disclosures. Records of any kind can be stored and protected via a blockchain approach. It's basically a distributed database. Right now, franchisors disclose a range of information (or none at all) about their unit-level economics in static, hard to search PDF documents.
But current disclosures also omit desirable information. Buyers often want to know how territory demographics and operational key performance indicators align with the system's ULEs. In theory, this level of detail would create more informed buyer decisions.
I believe we'll ultimately see huge changes in how system data is shared with candidates, and even who monetizes that information. Third-party data experts may take a bigger role. Limited disclosures and static PDFs aren't likely to survive the decade as primary sales tools.
How to prepare now? First (and always), focus on your ULEs and approve only best-fit operators. Information will make it harder to blame operators for bad results or closures. Address gaps in data collection and franchisee reporting compliance. Also, the days of franchises and agents "selling only the dream" are numbered.
Demise of 'phantom SNO'
Franchises have always been easier to sell than get open. Greater information transparency should (finally) cause the demise of "phantom SNO" (sold not open) as brand validators. Many franchise brands sell heavily discounted multi-packs knowing a high percentage of units will never open. Why? The unit sale numbers show "growth," "momentum" and create "market sellouts." They keep brokers' attention and cover fees. They boost initial revenue. And finally, they attract and excite buyers.
I believe more transparent backlog reporting will become part of required disclosures or increasingly demanded by the market and lenders. Right now, backlog is often covered in FDD footnotes and is difficult to track from year to year. Selling multi-packs to well-qualified franchisees is still a solid sales strategy. However, I expect less celebration of phantom SNO. Get units open and publish your backlog-to-opening stats. Your operational excellence will stand out when compared to deal-stuffing competitors.
Territory boundaries vs. IoT
Territory boundaries will be another franchise sales flash point this decade. The more services can be delivered (or sourced) over the internet, the less meaningful (and thus less valuable) physical territories may become for some concepts. Review your territory strategy and franchise marketing with this in mind.
As an example, the internet of things, or IoT, will account for 25 percent of the 41 million 5G connections by just 2024, according to BI Intelligence. If my dishwasher can auto-alert Home Depot that it needs a repair appointment, I don't need to call my local plumber. Customer ownership, search and marketing models will also need to evolve. In 2020, buyers flocked to perceived recession-resilient franchises. If we believe internet platforms and creative new business models will continue to disrupt our world, then we also need to rethink franchise sales claims.
Recession resilience is a historical statement. Looking forward, what about robot resilient? Artificial intelligence resilient? GenZ resilient. Pandemic resilient? Internet disintermediation resilient? I expect more brands to lean instead into messages about how their franchise should benefit from well-documented macro trends. This is more credible and less risky.
The franchise sales process is ripe for disruption. A decade is short in terms of technology advancements and changing buyer behavior. Prior to COVID, top performing brands were already winning the majority of deals. Thus, the best executed and most nimble franchise concepts should dramatically accelerate as we emerge from this crisis. They are also inherently best suited to weather any changes in how franchises are marketed and sold. The growth prospects for these iconic, and soon-to-be-iconic, brands are very exciting.
Alicia Miller is a managing director at Catalyst Insight Group. Her Development Savvy column covers smart ways to market and grow a franchise. Reach her at amiller@catalystinsightgroup.com.