For Paul Sundy, preempting legal battles starts at the beginning with a transparent legal process and no hidden fees. Sundy opened the original Big Whiskey's in downtown Springfield, Missouri, in July 2006. He began franchising the restaurant and bar concept in 2015, growing it to 14 locations, split 50-50 between corporate- and franchisee-owned units with another four franchises sold.
"Our corporate stores run the exact same way we ask franchisees to run their stores," Sundy said. "We still charge royalties to our corporate stores and manage them the same way. What we found with competitors in the franchise market is if they run their franchise stores differently, they've been very unsuccessful. They don't understand the pain of actually running a restaurant on a daily basis."
Austin Herschend, president of Big Whiskey's, said their strategy likely prevented a lot of legal issues. "If someone has an issue with our brand standards or fees, we're paying it too, so we get it. That's helped."
Additionally, Big Whiskey's franchise agreement allows for flexibility, so they don't anticipate any changes being made because of the pandemic.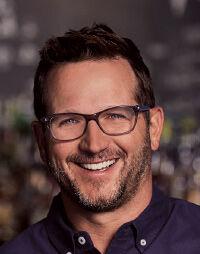 "A lot of our competitors chose to let franchisees stand alone during COVID," Sundy said. "We heard a lot of negative stories about brands saying, 'good luck…you guys should just close until this is over.'"
Big Whiskey's, meanwhile, tweaked hours of operation and allowed vendor flexibility for franchisees if they were experiencing supply chain issues getting items such as to-go containers. A discussion with franchisees earlier this year focused on the return to normal operations.
"We said it was time for us to reset. COVID is still with us, but the worst is behind us, so we said we are resetting in Q2 of 2021 during our quarterly review process, which again we had added flexibility and didn't ding them for every little thing," Sundy said. "We gave them 90 days heads up to get back to the agreement, and we had an open line of communication and explained the why and the when, and our franchisees understood and were very supportive of it."
The investment for a Big Whiskey's franchise ranges from $600,000 for retrofits to $2 million for ground-up development.
Getting ready to franchise
Tom O'Keefe, who has 30 years of experience as a franchise attorney and served as president and COO at Smoothie King, is now managing director at Southern Classic Chicken and helped the family-owned brand get ready to franchise.
"This is the legacy-driven play. They wanted the business to carry on, and basically reach the growth potential they believe it's always had," O'Keefe said. "They came to that decision and I got introduced to them right after and we began putting together all the infrastructure to do the launch."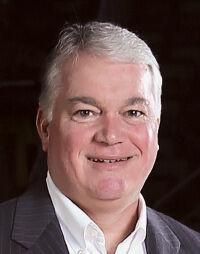 Based in Shreveport, Louisiana, there are 17 company-owned Southern Classic Chicken restaurants. After visiting the restaurants and trying the food, O'Keefe said it was clear Southern Classic Chicken had "established a cult-like following" since Howard Fanning opened the first location in 1989. A "terrific price-to-value relationship" was another appealing factor, with most meals between $5 and $7.
In 2020, systemwide sales increased more than 20 percent on drive-thru sales, which sparked the 35-year-old brand to join the crowded fried chicken franchise space in October 2020.
One of the first things O'Keefe goes over with new clients is how legally intensive the world of franchising is.
"Just beginning with the actual creation of a system you can protect includes intellectual property, trademarks, trade names, logos, proprietary items, recipes, things of that nature," O'Keefe said. "You have to have the ability to protect that system for your own use, and obviously for the use of your franchisees, you have to be able to combat and stave off potential infringers of your system."
Then, you have to train a sales team how to properly sell a franchise, making sure any statements made to prospective franchisees are aligned and consistent with what's written in your FDD, from fees, rules and restrictions to renewal terms. The following states require a company to register its FDD with the state government agency before operating: California, Hawaii, Illinois, Indiana, Maryland, Michigan, Minnesota, New York, North Dakota, Rhode Island, Virginia, Washington and Wisconsin.
If emerging brands are considering outsourcing franchise sales, O'Keefe stressed the importance of using a reputable company that understands the legal side of the sales process. Southern Classic Chicken hired Franchise Elevator PR plus a third-party company to generate leads using analytics. The brand is seeing results and good discovery day prospects, "so we're very bullish in the reaction," he said. "Our franchising strategy was already in place, then COVID hit. We would've been franchising sooner but we pulled back."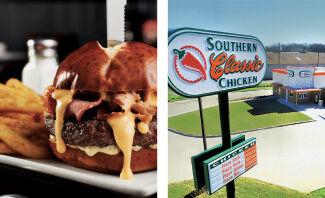 Most of Southern Classic Chicken's restaurants are drive-thru and walk-up only. Moving forward, the model will not include inside dining.
For start-up concepts considering franchising, the "multi-year and sometimes multi-decade contractual agreement with a franchisee" is important to understand, O'Keefe said. "There's a lot that goes into the educational process of bringing franchise systems to a point it can officially launch a program."
Though Southern Classic Chicken hasn't sold any franchisees yet, it's targeting north and central Louisiana, the Dallas market, and anywhere within a two-to-three-hour drive from the home base in Shreveport. The franchise investment ranges from $440,000 to $1 million.
"Southern Classic Chicken as a client has been terrific at listening and implementing advice, even though it's an extensive process," O'Keefe said of the Fanning family.
Many new franchisors underestimate the legal costs. "It can be significant, but this family has been nothing but terrific in terms of making sure we do this right," he said.
---
Franchise Times Legal Eagles on emerging COVID issues
Do you have any tips for emerging brands on how to handle COVID-related franchisee complaints with brand standards? Any tips on how to structure the franchise agreement?
"I saw an overwhelmingly positive reaction from franchisors to franchisees for the most part, working with them on deferring royalties, obviously. This is not a straight answer, but one thing you can't have this conversation without addressing is the emergence of drive-thrus, how important those became. I have Dunkin' clients in metro areas who had no drive-thrus, foot traffic came to a halt, they were down 90 percent and some closed. Drive-thrus in suburbs were up 20 percent in the pandemic.
A lot of franchisees were under the misconception that in their franchise agreements and leases, there's a clause, force majeure, which addresses and provides certain remedies in the event of a government shutdown or natural disaster. A lot of people thought those provisions would allow for an abatement of economic obligations, and that's not the case. Most or the vast majority provide for just an extension of timelines under your agreement, so if you signed an agreement and had 120 days to open your store, that timeline would be pushed out, but obligations to pay, that force majeure didn't necessarily save the day."
—David Paris, Paris Ackerman
What are the biggest legal issues facing brands in the COVID era?
"I think emerging brands face the same set of legal issues that any brand did, it was not indigenous to emerging brands. What we were all faced with initially is every client wanted help with lenders and landlords, that was the first wave, so I spent three months writing landlord letters and restructuring loans. An emerging brand with franchisees, while having to mind its own shop, probably had serious concerns over how franchisees were being impacted, franchisees now dealing with landlords, banks, trying to get loans. Then boom, the unemployment benefits came up, and the Feds were super-juicing state unemployment rates, so some were getting $600 more per week on top of the state level. It bred a culture of employees not wanting to come to work. Then there was this whole other subset of issues, employees who couldn't come to work because they had to be home schooling children."
—David Paris, Paris Ackerman
"The biggest litigation trend I see is a pivot back to enforcement of contract rights. 2020 was mainly focused on conciliation and resolution. While that approach will not disappear, I sense there will be more stringent enforcement of system standards and contract terms."
—Deborah Coldwell, Haynes and Boone, LLP
"The biggest trend I am watching is how the franchise model holds up under continuing stress. The stress is really across many fronts. From legal to regulatory, from industry specific to operational, and from financial to technology-induced disruption and integration. I do not think we have fully seen the full financial stress from COVID play out, especially on the franchise relationship and lending and real estate sides. We also do not yet know what the potential policy choices will be on the federal level or their consequences. Finally, clients appear to be concerned about financial stability and continuity. That worry is a somewhat new phenomenon for all of us. For example, in a world that is awash in money, what effect would a sudden, and at this point quite predictable, spike in interest rates and inflation have on franchise businesses and asset prices? I think the best way to approach all these issues is just to be as well read and informed as you can be, and then when called upon to offer the best, emotionally neutral advice and input that you can."
—Dean Fournaris, Wiggin and Dana, LLP