In order to step up the pace of franchise sales, emerging brands need a differentiated concept and a methodical approach to proving out a return on investment for potential owners, said Chris Grandpre, chairman and CEO of Outdoor Living Brands.
Outdoor Living Brands is the parent company of Conserva Irrigation, a national outdoor irrigation company that started franchising in 2017 and within three and a half years grew to about 116 territories.
"We've been able to scale it up very rapidly, and part of the success of Conserva is that we were very methodical in early years to prove out the business model and make sure it was franchiseable," Grandpre said. "As a franchisor, you have to make sure the concept resonates with consumers, has good economics and prove it can be replicable."
In addition to Conserva Irrigation, Outdoor Living Brands also offers franchises such as Archadeck and Outdoor Lighting Perspectives—all fairly niche concepts.
"The irrigation and outdoor lighting spaces are all highly fragmented mom and pop markets, with lots of very small, locally owned competitors," Grandpre said. "We thought we had the opportunity to differentiate with a national irrigation franchise offering professionalism and innovation" plus the ability to reduce water consumption by 40 to 50 percent. "We were the first to market to combine water conservation with providing custom upgraded irrigation systems."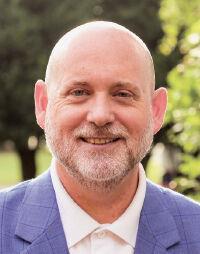 Since Outdoor Living Brands is a franchisor of home services brands—many of which are mobile concepts—it doesn't have the same kind of construction delays or other real estate issues that brick and mortar shops deal with. Franchisees can go from agreement signing to training to operating in a matter of weeks or months, Grandpre said. This eliminates the problem some emerging brands struggle with of signing too many franchise agreements and not being able to open units.
Newer franchisors also need to acknowledge that franchising is a different business than their underlying brand, no matter the sector, which means you'll need to invest in hiring people who understand franchising, Grandpre added. And though it's vital for franchisors to provide ample support to franchisees, the reverse is also true, he said. Surveying your business owners and finding new ways for 'zees to participate in discussions will help build a better culture, which leads to a more enthusiastic franchisee base.
"With any brand, you'll only be as good as what the franchisees are experiencing," Grandpre said. "We look at it as a relationship with us and franchisees. They've trusted us with our business model to achieve their career and lifestyle goals, so we have a legal, moral and ethical responsibility to do everything we can to make sure that business model is able to be executed and scaled up, and able to produce a return that franchisees are expecting to meet their financial and life goals."
Long-term consumer trends accelerated by COVID-19, such as a migration from urban to suburban areas and flexibility for people to work from home, have been beneficial for Outdoor Living Brands. Grandpre expects those trends to continue and is preparing to grow even more quickly than the past four years. The company partnered with Franchise FastLane, a franchise sales organization based in Omaha, Nebraska.
"I accept our strengths and weaknesses as operators. We're first-rate at training and supporting franchisees, and we've done OK in franchise development, but we're stronger on the other side," Grandpre said. "This allows us to partner with a best-in-class franchise development organization and focus our efforts, time and energy on our training and mentoring."
The cost to open a Conserva Irrigation franchise ranges from $75,000 to $110,000.

Are franchisees making money?
Meanwhile, boutique speed-waxing salon LunchboxWax signed 33 franchise agreements since March 2020 and added 10 new franchisees to the mix.
Scott Schubiger joined right as COVID-19 hit as vice president of franchise development and real estate. He said answering candidate questions such as, 'Will this brand be around in five to 10 years?' and getting into financial metrics and analytics is key to driving franchise sales. Believing in the brand's leadership team and whether or not it has a strong foundation to support them is vitally important to potential franchisees, so franchisors need to put themselves in their shoes.
"I highly recommend emerging brands really make sure they have enough support, and be careful what you wish for," Schubiger said. "If you get a franchisee but can't support them, good luck validating and getting to the next level…At the end of the day, the key thing is franchisee satisfaction, because ultimately they're going to validate."
This advice plays out during the due diligence phase. When a candidate calls a current franchisee and they've had a negative experience as a business owner, you can lose the deal, Schubiger added. It all comes down to franchisee relations, and even more simply, whether or not they're making money.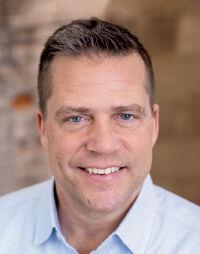 While he acknowledged emerging brands can find themselves stuck between outsourcing their sales versus investing money to hire executives, Schubiger said he's a big fan of in-house franchise development. Some positives include maintaining control along the way, plus more money goes to the bottom line.
"Who better but internal people, the founder and leadership team to tell that story with passion and conviction? It's a huge benefit we sell organically and that we're in-house," Schubiger said. "However, there's an upfront expense to that, to build out and hire franchise sales directors on the team, but you can carefully orchestrate and keep close control of the messaging delivered and you don't pay broker fees down the road."
Heading into 2021, LunchboxWax has locations in development in cities such as Detroit, Las Vegas, Milwaukee, San Antonio and Sacramento, California. The brand is only selling franchises in groups of three or more, and Schubiger advised emerging brands to do the same and colonize a market versus the "star approach," where locations are crisscrossing across the country.
"It's better to go to five cities and have 15 units with five franchisees, than to have 15 franchisees. That's much more difficult to manage and ensure success," Schubiger added. "You want to open salons in a fairly tight area to create brand equity and consumer buy-in, which allows the franchisee to experience success…It all ties together with having a strategic approach to selling, being able to support franchisees and making sure they succeed."
The initial investment for a LunchboxWax ranges from $340,850 to $469,800.
Correction: A previous version of this article listed Renew Crew under Outdoor Living Brands' portfolio, which the brand divested of in 2020.