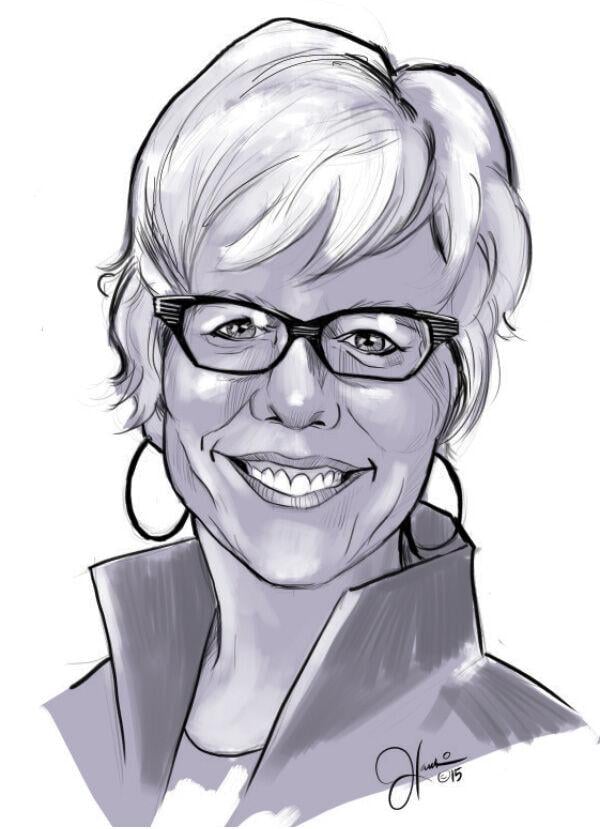 In New York City in late June, Feinstein's 54 Below became the first nightclub to officially open to the public, requiring proof of vaccines for every person admitted. Gleeful patrons happily obliged to be back at their favorite cabaret.
Ten blocks to the south on the same night, outside Broadway's St. James Theater on 44th, hordes of anti-vax protesters screamed through bullhorns, angry that "Springsteen on Broadway" was opening only to those with proof of vaccination. "Springsteen is a segregationist," their signs read.
Welcome to the world of doing business during a pandemic, when 10 blocks (and a famous headliner) can create completely different realities. Business owners all over the country can surely relate.
One year ago in June, I visited Texas, one of the first states to lift government-mandated pandemic restrictions, and talked with operators in five different industries about how they were coping. This June I visited New York City, one of the last states to lift restrictions, and did the same.
The upshot: Last year's confusion and anger has given way to, well, more confusion and anger, plus an extra layer of defiance on the part of business owners who are bone-weary. Here's what I heard and saw in NYC and around the country.
1. Operators are fed up with government. Exhibit A is Stratis Morfogen, the founder of Brooklyn Dumpling Shop, a new franchise that opened its first store in New York City in June, and also signed a lease for his second fine-dining Brooklyn Chop House. The latter has what he calls a COVID clause. "If for any reason my business gets shut down, the leases revert back to 8 percent, no base rent," he told me earlier this summer, getting more and more heated. "If tomorrow we have another fascist, dictator mayor—I've been yelling this since May 2020. You don't lock the biggest economy down!"
He was just getting started. "We're still doing big numbers," at Brooklyn Dumpling Shop, but "I'm not gonna lie," he said. "It's been extremely challenging because the labor force out there has been very weak. It's hard to compete with unemployment. It's hard to compete with free!
"Everybody's trying to break the law, saying 'pay me cash so I can still collect unemployment,'" which he said he would never do. "I couldn't get my top dumpling chefs in there. I could get three in there, I needed 10." A year ago many operators were in a conciliatory mood. This year, no.
2. They're also worn out. Michael Jania, owner of a Lash Lounge studio in Chicago, has one of the most harrowing tales of the re-opening phase, after his business was looted in a wave of protest and violence in August 2020. He was taking his daughter to college in Texas when his phone blew up, and he had to watch in horror as his security camera showed looters walking in and out of his studio for an hour and a half. "After you worked so hard, to look at the camera as people were coming in and stealing stuff," he said. Calling the police was futile because they were overwhelmed with looting nearby.
Now, he's almost "too numb" to things, he said—when the building next door to his caught on fire recently, "I'm like, Hey whatever." But long term he knows that's not healthy. Dealing with stress over too many months, with more still to come, should be top of mind for business owners.
3. Some actions are (still) plain silly. Top prize in this category goes to the Lyric Opera in Chicago, which decided to reopen to patrons this fall except with new rules. Operas would be shortened to two-and-a-half hours with no intermission. Patrons would be allowed to get up and use the restroom at any time during the opera. What could possibly go wrong, with crowds of the chronologically gifted wandering about in the dark?
After howls of derision the Lyric changed course, and business owners should take note: Make sure your reopening plan passes the "this is not stupid" test.
4. The best operators are saying: Get open already. Itai Afek, the founder of Wolfnights Gourmet Wraps, is one of them. This summer he opened the third location of his concept; the fourth was slated to open in September and the fifth is slated for January. Plans to franchise are in the works.
He's "definitely" getting sweet lease deals because of the pandemic, including conversions that are fully equipped. "The startup costs are not high, compared to before COVID. Before COVID, rents were twice as much per square foot," he said.
So is Steele Smiley of Minneapolis, who left his cushy corporate job at Lift Brands, the parent company of Snap Fitness, and his career in fitness to start two restaurant chains. One is Crisp & Green, which started with one store in 2016 and now has 90 stores in 12 states, most of those franchise deals signed amid the pandemic. Smiley said his investment in technology pre-COVID paid off, because franchisees were attracted to the chain's impressive digital sales.
He started a second concept, Stalk & Spade, in April 2021. It offers burgers, chicken sandwiches and such, all plant-based, and he thinks it will be a rocket ship once he can figure out the supply chain for products that don't necessarily exist yet.
Many more brave people are doing whatever it takes to welcome customers, employ staff and serve their communities. Some, though, are still hiding out, keeping their doors shut and agonizing about the future. While I empathize with the latter, I salute the former for being bold no matter what comes next.
"You'll have headwind or tailwind depending on what happens in the world. We can't control that," Smiley said, putting it best. "But one thing you can control is who you choose to surround yourself with." If those are people "who can uplift you and make you better, you have a chance to succeed."
Beth Ewen is senior editor of Franchise Times, and writes the Continental Franchise Review® column in each issue. Send interesting legal and public policy cases to bewen@franchisetimes.com.