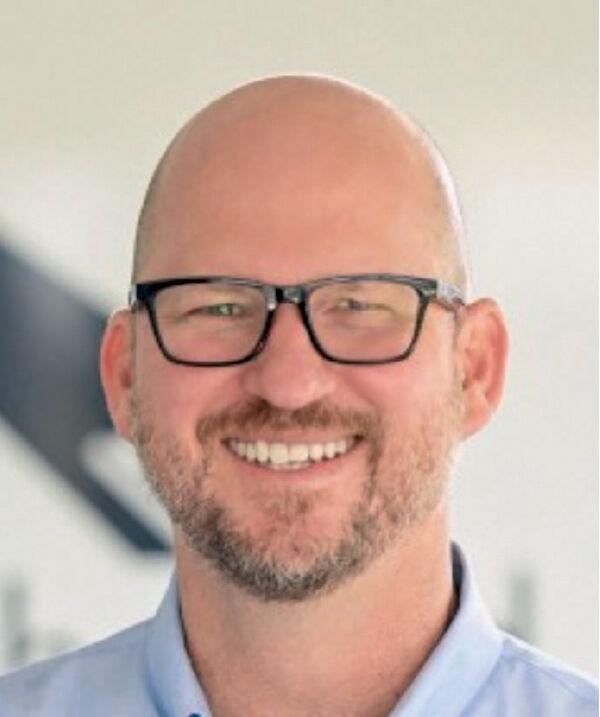 Reporter Megan Glenn asks what makes emerging brand leaders tick—and presents their edited answers in this column in each issue. To suggest a subject, email mglenn@franchisetimes.com.
---
What motivated you to start a dog grooming business?
It really started when I got married. My wife wanted a dog, and I didn't at the time. I was at the age where I wanted freedom, the ability to go out and not have something that needed me at home. She convinced me and we got a puppy, and I absolutely fell in love with dogs.
I started reading books about dogs and geeking out about them. I took our puppy to the park and wanted to try something. One of the books I was reading told me that dogs look to us as pack leaders, and I wanted to test that. I put our puppy on the ground and walked away. When I saw that she was following me, that was it. That was the moment that I knew the kind of bond you could have with a dog.
This relationship and the deeper level of how we value dogs really got me thinking, 'this would be a really fun place to build a business.' Our dog ultimately makes our household a happier place. She makes me a healthier and happier person. And I think that's the case for other dog parents, too.
What made it go from grooming to wellness?
One big 'aha' for me was when I bumped into a neighbor walking his dog. The dog's knuckles were disfigured because the claws were too long and I could smell the ear infection. It dawned on me that this guy was a good guy, he clearly loved his dog very much, but he had no idea what it meant to be a good dog parent.
For us, grooming isn't about haircuts but hygiene. I wanted to make a grooming business for all dogs because when you look at dog breeds, not all of them need a haircut.
So we created a new space for dog parents to get that routine care. The core service is getting bathed, cleaning their ears, clipping their claws and brushing their teeth. The number one reason dogs have shorter lives is because of mouth infections, so keeping their teeth clean is really important.
Every dog that comes in is given a Scent Check, which is basically a report card on their health. We then give the information to the clients so they can get updates about their dog's health and become the best pet parent they can be.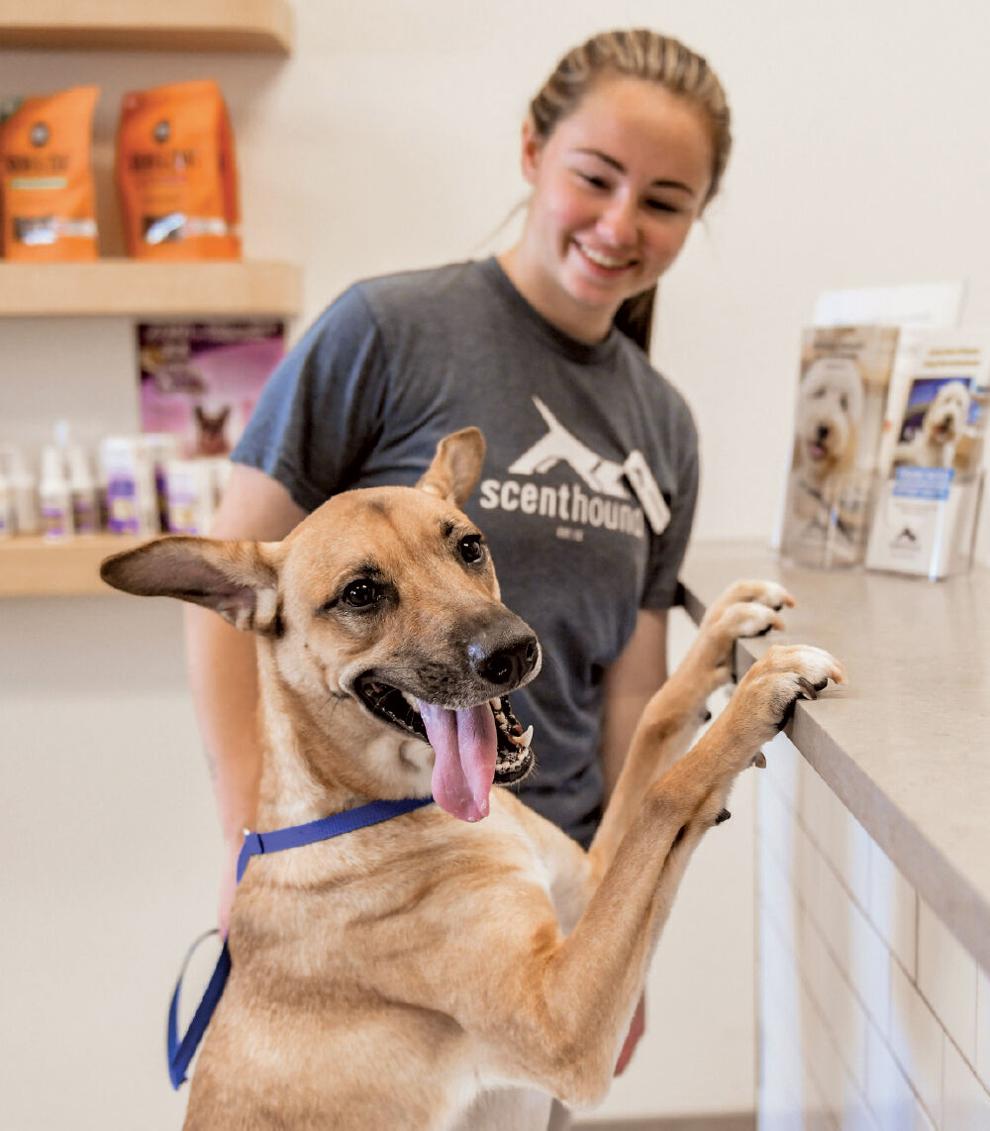 Do you have your own pup?
I do. Don't tell anyone, but I have her with me in the office today. I snuck her in. She's an 8-year-old goldendoodle named Lucy and she's on our website. She's our muse.
What about cats?
We tried grooming cats for a while, but it's a whole different dynamic. We made the very big decision to never groom cats again. The risk and training associated with doing cats is very different. I want us to be the best at one thing in the world, not three things.
If someone wanted to open up something like Scenthound for cats, they can call me and I'll happily give them tips.