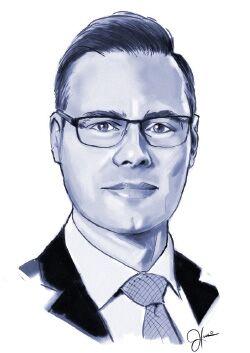 While the world has been exploring and experimenting with various phases of reopening over the past few months, several jurisdictions have had a case of "one step forward and two steps backward." Uncertainty is a strong theme through this period, together with the ongoing push to innovate within international franchising.
Franchisors are discovering that—as predicted—the recovery and reopening of business activity has largely been consumer driven, with comfortability and safety being two key factors in their decisions. International franchisors have been challenged in gauging and predicting consumer behavior across their markets, as well as developing and implementing pertinent (and to the extent possible, consistent) protocols across those jurisdictions.
"Comfortability and safety" are subjective and exist in a realm where perception is as important as reality. Two things have been critical in this regard. Firstly, international franchisors assisting their franchisees must appropriately communicate the protocols they are implementing to create a safe experience for their customers. Second, franchises must ensure that customers witness and experience the execution of those safety protocols. "It is important for the customer to see you actually carrying out the procedures, let them see you consistently sanitizing the premises, etc.," says Tim Vogel, founder and CEO of Scenthound.
Here are some interesting trends and approaches adopted by international franchisors over the past few months.
Comeback of the QR Code
QR codes have been around since the 1990s. The concept is simple: scan a QR code with your smartphone and it automatically takes you to a webpage. Franchisors across the globe are embracing QR codes to eliminate a common touch point for restaurant brands, i.e. menus. However, QR codes are also being adopted in other contexts, such as brochures for various professional services businesses. The utility of QR codes has certainly found its place in the reopening phases of the pandemic, with companies reporting a 600 percent increase in usage.
Apps and more apps
Over several years, it is clear that many customers have already adjusted to the integration of smartphones in the customer experience. The increased reliance on platforms like Apply Pay and PayPal, as well as proprietary apps across the service and retail industries, is proof of this. The uptick in the use of these platforms was steadily increasing prior to COVID-19, but more and more franchise systems have developed further integration opportunities to ensure customer payment is simple, touchless and reliable. 
Co-branding cleanliness
Cleanliness is the name of the game. The pandemic has caused consumer sensitivity to be at an all-time high, and in turn, the perception of cleanliness is critical for both employees and customers. Dunkin' and Baskin-Robbins have become early adopters of the P&G Professional CleanPLUS Experience Program, which has set a precedent for other international brands to follow. To highlight the newly minted arrangement and approach, co-branded stickers have been placed around the restaurants, restrooms and drive-thru windows. The intention is that this co-branding will serve as a visible confirmation for both customers and employees that franchisees are committed to health standards at the highest levels. It will be interesting to watch and see how this creative approach works in the longer term and how other brands respond.
Goodbye virtual, hello great outdoors
Increased regulation around the pandemic, together with consumer discomfort, has led many international franchisors to fundamentally rethink their business format. Many brands have gone so far as to move away (at least for now) from brick and mortar locations in lieu of outdoor spaces. This includes franchisors that had pivoted to online formats during the shutdown phases of the pandemic.
One great example of this approach is F45 Training, the global fitness studio brand. Some F45 Training studios have made the shift to offering outdoor workout classes to allow customers to return to the fitness community they previously knew and loved.
Having realized that offering modified and pandemic-compliant indoor classes would be more cumbersome and require modification to many of the existing programs (which rely on heavy movement and shared equipment), one F45 Training franchisee in Toronto is conducting its training sessions on the top floor of the location's parking garage. The rationale is the format brings members back to the studios sooner and safer, while providing them the flexibility to stay true to their favorite fitness offering.
Restaurants in particular have seen the value of expanding their outdoor seating, and in many jurisdictions to use parking spaces as well as sidewalks, and we anticipate that this will continue to develop over time. From the North American perspective, it will be very interesting to see how franchisees will have to adapt yet again, when the weather becomes more inclement and the outdoors is no longer a viable solution. 
Change in the air
Work-from-home concepts such as Expense Reduction Analysts, P3 Cost Analysts and Network Lead Exchange are experiencing significant increases in not only new business for their current partners, but also elevated interest in their franchise opportunities. 
"As many in the workforce are learning to work from home, many are deciding they really enjoy it and have begun researching ways to not have to return to a job they really didn't enjoy as much," says Red Boswell, president of IFPG, a franchise consultancy.
Navigating through ongoing unprecedented times, international franchisors continue to adapt, pivot and innovate their systems, assisting their franchisees in creative ways as they work through the reopening phases.
Andrae Marrocco is a partner and co-chair of the Franchise & Distribution Group in the Toronto office of McMillan LLP. His column World View covers  international franchising in each issue. Reach him  at andrae.marrocco@mcmillan.ca