When Dori Roberts, a former engineering teacher who founded education concept Engineering for Kids in 2009, began receiving investment and acquisition inquiries, she was hesitant. Though not actively seeking capital or a partner at the time, Roberts dealt with at least 20 groups. While none was the right fit, the process helped her learn what to look for.
"I feel like Engineering for Kids is a very unique company, and so the right partners would have to have a similar vision and a similar passion for STEM education specifically," said Roberts, who started her franchising program in 2010.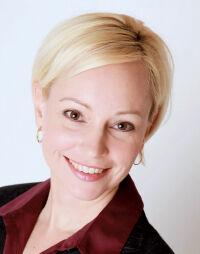 When LaunchLife International, a Canadian investment firm specializing in franchised education programs, reached out in 2019, Roberts was prepared. There was "immediate synergy, and with them being in the education space, it made sense to look further into it than I had in the past," she said.
Roberts learned about LaunchLife's track record and portfolio, which includes Pitman Training, School is Easy and Academy of Learning Career College, and "it made the deal attractive because they have resources and expertise that I didn't have, and I felt like it would be a positive move for not just myself, but for the franchisees as well," she said. But before she hit the go button, Roberts had a few terms to negotiate.
"I wanted to continue to be a part of Engineering for Kids. This is something that I started way back when to help get my own kids involved and interested in engineering, so I can't imagine not being a part of it, it's in my blood. I wanted to also make sure that franchisees didn't feel a disruption in their day-to-day operations," Roberts said. "There were some potential deals where I would not be involved at all, which was one of the biggest things that made me pass on other opportunities."
Besides maintaining her role in the company, another condition for Roberts was being able to bring a few of her key employees on board, including her marketing and curriculum development managers.
With those terms in place, LaunchLife acquired 89 franchised Engineering for Kids locations in 26 countries, including 40 in the United States. Roberts remained the president of the brand and became vice president of youth education USA at LaunchLife.
At press time, the acquisition was only six weeks old, so Roberts said they're still very much in the getting-to-know-each-other period, diving into curriculums and introducing franchisees to LaunchLife. So far, no drastic changes have been made, but Roberts made it clear that she's open to improvements to help franchisees grow their businesses.
"I feel like that's an advantage of working with other brands, tapping into additional resources," Roberts said. Other brands seeking investors should take care to make sure they share a similar vision, Roberts added. "If you have a vision for the future, specifically long-term where you see your company headed, and the potential partner doesn't see the company going in the same direction, it probably won't be a good fit."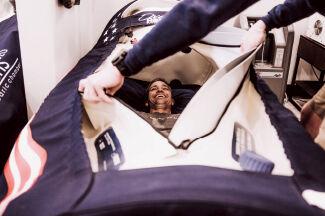 Look for value beyond the money
Jim Donnelly co-founded Restore Hyper Wellness + Cryotherapy in Austin, Texas, in 2015, with services running the gamut from allergy and micronutrient testing to cryotherapy and IV drip therapy. The brand attracted an $8 million investment from Level 5 Capital Partners in June 2020, which helped it go from 50 locations open to 75.
"Restore had gotten on a lot of private equity groups' radars, to be quite frank, and we had quite a few people knocking on our door, exploring the potential to invest in Restore," Donnelly said. "It was more a function of vetting who we thought would be an appropriate partner that added value beyond just money."
Ultimately, Level 5 checked all the boxes. An in-person visit to Austin helped Donnelly get to know Level 5 on a human level, plus talk strategic direction.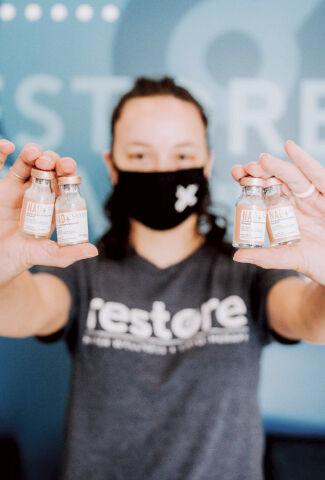 "Level 5 was steadfast from day one. They never wavered for one second, and we closed on the same exact deal terms as the term sheet prior to COVID shutdowns," Donnelly added. "It's a testament to the people they are, and to our business as well and how it handled the crisis and the long-term prospects of our business. In a way, in hindsight, it was a fortuitous way to figure out if you have the right partner."
In terms of balancing a new partner's input, Donnelly said it's similar to the way you manage any good relationship. Though Level 5 is a minority investor, Restore still takes advice from its executives, including managing partner Chris Kenny, and collaborates.
"We don't treat them like a minority investor, never once do we say we won't listen. We provide a platform for them to contribute, and they have really well-developed skills we could use some help in and more experience in the franchise space, so they've helped come in and refine how we do some things," Donnelly said. "Bad relationships when it comes to investors happen when a person with the upper hand or majority stake treats the other party like that…We treat Level 5 like they're an equal partner."
In addition to its $8 million investment, Level 5, also an Orangetheory Fitness franchisee and majority owner of Big Blue Swim School, committed to opening 60 Restore locations across the country as a franchisee.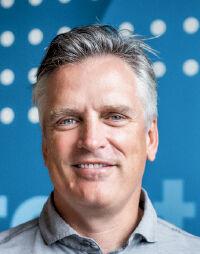 Thus far, Restore has used the money to continue research and development for science-backed therapies in its new lab, plus create new wellness innovations and invest in technology, including Salesforce and other software to help make marketing more effective. It's also quadrupled the size of its staff since the beginning of 2020, Donnelly added, with plans to open more than 100 units next year.
"Some people talk about, whenever you can take money, take it, because you never know when you're going to need it. And the pandemic is an example of that—but don't be too quick to jump," Donnelly advised. "Understand first why you need it, what you're going to use it for and have a really good evaluation process around who you want to be your partner and why, and make sure you stay true to that. I've seen many people have an idea but throw it out the door when people throw money at them. That may work in the short term, but it doesn't work in the long term."
Donnelly had a couple qualifications he looked for in potential investors, other than capital: A shared vision, a good moral compass, common sense and respect. "We say no jerks in our system, and that includes folks giving us money," he quipped.
Another piece of wisdom Donnelly offered to franchisors seeking investment is to check egos at the door as much as possible. "More and more entrepreneurs aren't ego-less and have strong opinions, but if you're going to have a good relationship with partners, check your ego and treat everybody with respect."
The investment range for a Restore Hyper Wellness + Cryotherapy franchise is $373,700 to $596,500.