Marketing success in the digital age comes from having a coherent strategy, understanding the target audience (both customer and potential franchisee) and using each platform to its fullest capabilities.
Given the multiple moving parts and often complex nature of coordinating digital marketing efforts, more franchisors are choosing to run all branding and messaging through the corporate office to ensure consistency. This takes the planning and execution burden off franchisees but also means franchisors are accountable for delivering results that extend beyond impressions to drive action.
While not a small investment, a cohesive marketing approach at the top can better position the entire system for growth.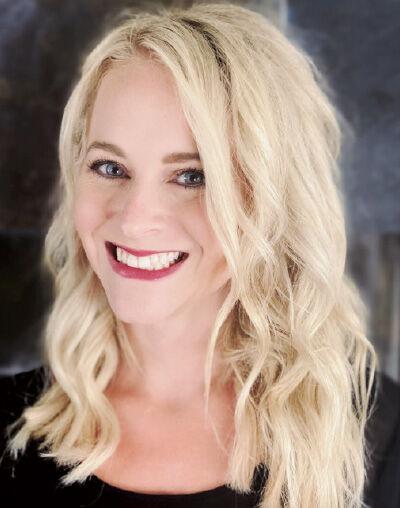 Franchisors must also not ignore the importance of marketing that puts owners and their locations in the spotlight. Highlighting local franchises and their community connections is crucial for effectiveness in areas such as social media engagement, where it serves to balance the promotional feel of content.
Marketing touches almost every aspect of a franchise system, meaning its integration at the franchisor level is crucial, especially for emerging brands working to build awareness. While the investment in a corporate marketing team might seem daunting, the benefits are worth it, according to leaders in this month's Upstart.
Small but mighty
At just 68 units, Massage Luxe doesn't yet have the scale that would necessitate the existence of an in-house digital media team. But having one, said newly named Chief Growth Officer Kristen Pechacek, is part of what makes Massage Luxe capable of competing with larger players in the massage segment.
"It's absolutely unique," said Pechacek of the St. Louis-based brand's media and marketing structure. "We've made that investment and chosen to build the team in house.
"It seems like a ton of overhead … but the strategy really doesn't change from franchise to franchise," she continued. "We're not using different keywords, different ad copy. There's a lot that we can roll out across the system and we have more control over our brand standards, our marks."
As a smaller brand, Massage Luxe touts its digital team when presenting the franchise opportunity to potential franchisees because those owners aren't getting into the business to run marketing campaigns. "The franchisees love it because they didn't buy into a franchise to do marketing," said Pechacek, who was the digital marketing director for Anytime Fitness parent Self Esteem Brands before joining Massage Luxe in August. "This way they can spend time on connecting with their community, rather than spending time in Facebook trying to stand up an ad."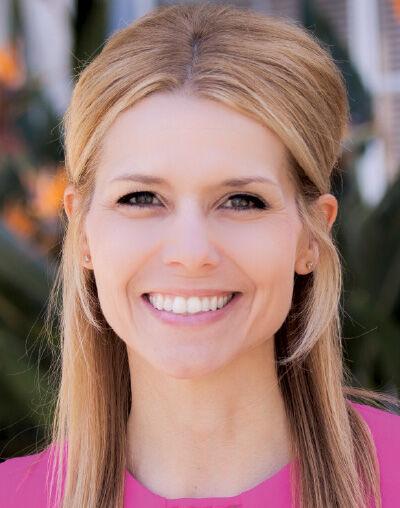 Massage Luxe charges a 1 percent national ad fee, and it requires franchisees to spend 2 percent of weekly gross revenue on local marketing. And unlike many systems, said Pechacek, "We actually make sure our franchisees are spending that requirement."
Massage Luxe automatically deducts that 2 percent, then franchisees submit receipts for marketing expenses for reimbursement. They can elect to let the brand's in-house team handle that spending, which most do, said Pechacek, because the brand is "largely reliant on Google search and Facebook and Instagram ads," which the corporate team is better equipped to manage. Also effective are campaigns to drive online gift certificate sales, something Pechacek said brings tangible results versus "a lot of monkey math on costs per lead."
Strategy adjustment
While Yoshinoya Japanese Kitchen is an established brand in California with 106 restaurants, the quick-service concept was without much of a digital presence even as it sought to grow in the United States. (Yoshinoya Holdings Co. also operates and franchises restaurants in Japan, China, Taiwan, Hong Kong, Singapore and the Philippines.)
Kim Freer is changing that, brought in from Blaze Pizza in March as the new chief marketing officer and now building upon a recent brand refresh with the launch of Yoshinoya's first loyalty program and mobile app.
"The digital infrastructure portion was completely new," said Freer, who noted Yoshinoya Rewards and the app are both necessary to build a foundation for more robust digital marketing. The new components join Yoshinoya's expanded use of digital ordering and third-party delivery platforms, themselves marketing tools, she added.
"The goal is to really focus outside of the four walls" to extend the brand's reach, said Freer. "It's about how to stand out in the digital food court."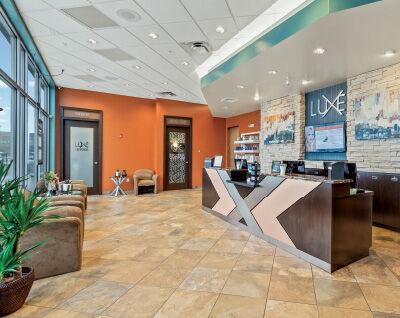 To do that, Yoshinoya will mine the customer data collected through the loyalty program and app to understand guest behavior and push out appropriate messaging. Like Massage Luxe, Yoshinoya's corporate office handles the bulk of marketing duties.
"It's being able to really dive in to what they order, how frequently they come," said Feer. "We have to target the message so it's not a one-size-fits-all, big box approach." People will quickly tune that out, she continued, which is why Yoshinoya is starting with frequent users of the brand as it makes its push on app downloads before starting "a bigger conquesting strategy" to reach new customers and incorporate other channels such as social media.
Emerging brands, if they're really going to grow, pointed out Freer, must always look to the future for what marketing strategies will resonate with consumers and how those strategies might shift as part of broader changes within the restaurant industry. "Be thinking about how larger trends interact and impact marketing," she said, "such as delivery, ghost kitchens. All those things come back to marketing."