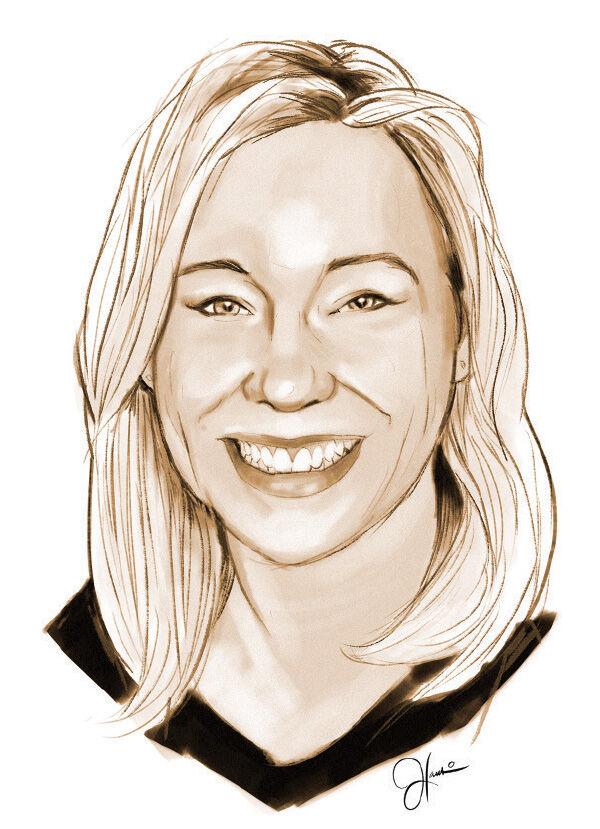 Franchise disclosure document update season is here again. Last year, COVID-19 impact data was still relatively fresh, and the pandemic's trajectory was unclear. We now have two full years of data. Did franchises reinvent, demonstrate resilience and grow? Stall out or decline? What was the impact to customer traffic, labor and supply costs? Do new license sales signal bullishness? Every brand will retell their pandemic story through mandatory FDD updates and related updates to franchise marketing.
In 2021, many people switched jobs or quit. Bharat Ramamurti, deputy director of the White House's National Economic Council, referred to it as "the Great Upgrade," because some employees extracted concessions in a tight talent market, or upgraded their lives through different choices such as business ownership. Interest in franchising benefited from both trends.
With FDD season upon us, it's final report card time. The official "COVID narrative" explaining what happened over the last two years will probably impact franchise sales for the next 10. Let's call it "the Great Explanation."
Every brand has a story
Brands will self-identify across the spectrum of pandemic impact. This goes way beyond Item 19 disclosures. Brand momentum, implied future resilience and lasting model and customer behavior changes will also be captured in the narrative.
Let's start with standout performers. They must express confidence in their momentum without over-selling upside potential, without ignoring any temporary COVID sales bump and without diminishing new business start-up risks. Have customer habits permanently changed? What is the proof? Have new competitors crowded in? Do economics remain compelling if customer demand normalizes across a crowded field?
Next are brands that demonstrated unexpected tenacity. They used the crisis to pivot and perhaps make long-needed changes. The pandemic forced them to move. They may have experienced a dip during shutdowns, but have since rebounded nicely. These brands must reeducate. They can't assume candidates understand reinvention details. Overinvest in public relations and telling franchisee stories.
Moving down the spectrum are brands meaningfully injured by the pandemic, but which had more resilient competitors. These brands can't credibly blame the pandemic for the gap in relative performance. Child services and in-person services provide a case in point, since both sectors experienced headwinds first with shutdowns and now with labor. Despite these challenges, there are standout performers.
For example, My Salon Suite signed agreements for 61 new units in 2021. Kiddie Academy's franchise development also performed well, signing 67 licenses in 2021. If candidates do their homework, pandemic excuses for poor growth will look odd compared to better performing competitors such as these.
Brands in a similar pickle are those which should have grown but didn't. For example, established home services brands with either flat unit or revenue growth in 2020 and 2021 don't have a market-based excuse, because home service and franchise demand both exploded during the pandemic. (As anecdotal evidence of value erosion, some small home services brands attempting to find private equity partners in 2021 were disappointed to find buyers won't overpay for weak brands in an otherwise hot category. Their valuations have remained stubbornly modest.)
The pandemic did a terrific job of laying bare ineffective management, inadequate marketing and support, wobbly unit economics, and weak franchise sales, especially for brands that should have done better. If your sector performed well overall but your particular brand underperformed, you have some explaining to do.
Next are all the brands that muddled through. Don't over-promote "no closures" or "low turnover" if you fall into this category. That's sales puffery if the primary mechanisms preventing closures were actually government assistance, rent and royalty deferrals, franchisee emergency funds, leases and personal guarantees. Validation will reveal the truth: aka franchisee burnout. And franchisees will be unhappy if you make a big push to sell more units before existing owners have actually recovered.
Finally, at the far end of the spectrum are crushed brands that still haven't found a successful pivot. Brutal honesty is the only option. Explain your plan to get back on track. Why should franchise candidates believe?
Borrowed halos
Proven resilient brands will probably enjoy enduring value halos—which partly explains frothy multiples paid in 2021 for certain acquisitions. It also explains the stampede of franchise sales messages promoting recession resilience or necessary services.
The flip side presents an enduring problem in franchising. Specifically, how some franchise opportunities are marketed. All brands within a recession-resilient category aren't automatically recession-resilient themselves. Franchise marketing gone wrong makes unjustified comparisons to category leaders, borrowing a competitor's good performance halo, if not downright appropriating it.
Bad franchise marketing and recruiting processes also fail to adequately disclose risks or oversell the existence of a "proven system." Franchise Grade points out that around 40 new brands start selling franchises every year without corporate units or systems of any kind. Now we'll have the added problem of some brands inappropriately pushing the message of category "resilience" as a thinly veiled performance claim or low-risk signal.
The next franchise sales scandal may thus come from within a historically resilient category.
Alicia Miller is a managing director at Catalyst Insight Group. Her Development Savvy column covers smart ways to market and grow a franchise. Reach her at amiller@catalystinsightgroup.com.