The protection of intellectual property is tantamount to the success of a franchise concept. Without trademarking the brand name, logo and tagline and securing other relevant proprietary elements, there essentially isn't a franchise.
At the most basic level, however, young brands often fail to adopt trademarks or service marks that are available or eligible for protection and enforcement. There's nothing worse than selling a couple of franchises and then getting a cease and desist letter from someone with superior trademark rights. On the flip side, a start-up brand should also be prepared to defend its intellectual property, as this month's franchisors know, if it expects growth while also ensuring early franchisees can operate successfully.
Speaking of those early franchisees, providing comprehensive operations and brand standards manuals—and enforcing what's in them—is another critical element to protecting the entire system. It's much harder to backtrack and change the way franchisees are running the business than it is to ensure they're following the same system from the start. Be transparent and give credibility to why brand standards are crucial, not just to the franchise at the corporate level, but also to the success of individual franchisees.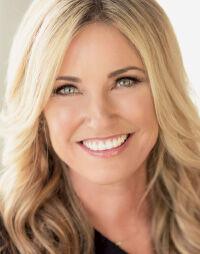 Trademark tussle
Amy Reed and Leslie Barron's Woofie's Pet Ventures had been in business for nearly 15 years before they decided in 2018 to franchise the Ashburn, Virginia-based pet sitting, dog walking and mobile pet spa concept. They'd trademarked their paw print-inspired logo, but not the Woofie's name, which when it came time to roll out a franchise program brought some unforeseen legal bumps.
"I tell any small business owner, don't make the same mistake we did," said Reed, who when she later sought a federal trademark for Woofie's learned of another company in Virginia using a similar name. Because the other business is focused on dog daycare, the two eventually came to a coexistence agreement, which Reed said won't impede expansion for Woofie's because she has no intention of adding that breed of pet care.
"For Woofie's, the mobile aspect is at our core, versus being facility based," she said. "Our services are based around the client's home."
That led into her second piece of advice: "Know what your brand is and stay very close to it."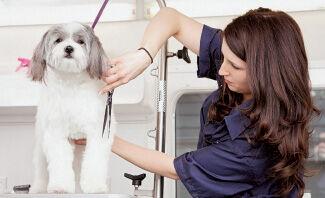 "Document everything and ensure it's in line with the culture of the brand," she continued. Anyone that comes on board as a franchisee, they have to embrace the brand."
Reed explained that while she's added channels such as curbside nail trims and a concierge service, the differentiator for Woofie's is its mobile-first roots, something from which she won't stray.
The trademarks she ultimately did secure came in handy earlier this year when Woofie's filed an infringement lawsuit against the similarly spelled Woofy's, a retail store in Chantilly, Virginia, whose owners were attempting to use the name to sell what Reed called "designer puppies." Not only were they using an aurally identical name, said Reed, but the owners, who also had a Petland franchise, were charged last year with three counts of animal cruelty after an undercover investigation by the Humane Society of the United States found more than a dozen dead rabbits in the freezer at the Petland.
"To find out someone was attempting to use our name … and leverage our good brand and good reputation, that was devastating," said Reed, who noted the confusion could also have harmed Woofie's three franchise locations. "We took aggressive action to protect our brand," and Woofie's prevailed.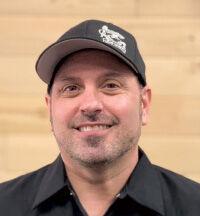 Naming rights
Angry Crab Shack, the casual seafood concept founder Ron Lou launched in 2013, didn't start franchising until 2017, but President Andrew Diamond said construction of the franchise framework began more than two years before that and, thankfully, started with a franchise attorney.
"Ron didn't think he was going to expand outside of Arizona," said Diamond, who's been with the brand since 2014 and is also CFO. That meant the Mesa-based company's name and logo were trademarked in Arizona but not at the federal level, which eventually led to an interesting compromise with a restaurant in Chicago.
"We filed our federal trademark three days after the other Angry Crab opened," recalled Diamond, in reference to the spring 2015 opening of The Angry Crab, a Cajun-style seafood spot in Illinois' largest city.
Despite an offer by Angry Crab Shack to pay for a change of signage and cover other costs, the Chicago owners insisted on keeping their name. A lawsuit ensued and the settlement ultimately restricts The Angry Crab from operating outside Chicago's city limits, while Diamond's Angry Crab Shack can't put a location within those limits.
It's another stark illustration of the importance of securing federal trademarks, which Angry Crab Shack ultimately did, even filing for protections in Canada as soon as interest in the concept bubbled up there. He also created clear brand standards and training materials to ensure the restaurants, which now number 13, operate consistently.
Angry Crab Shack takes a firm position on enforcement of those brand standards, Diamond said, because it doesn't want its other franchisees damaged by an operator who won't follow the rules. The company terminated its franchise agreement last year with an owner he said repeatedly failed health inspections and was using unapproved vendors, among other actions "that were hurting the brand."
"If someone just will not maintain the standards, we absolutely will take that hard stance and enforce the franchise agreement," he said. "We have to protect the other franchise owners."