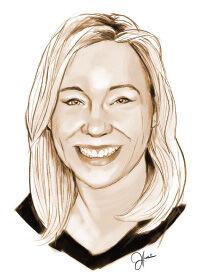 How can your franchise system grow faster? Look at your unit level profit and loss statements.
Many franchisors collect franchisee financials to monitor system health. However, they may not think about unit-level economics through the lens of franchise development, except to prepare required disclosures. That's a missed opportunity. Identify common pain points within your economic model, especially versus competitors. Move aggressively to turn these challenges into strengths. Then communicate to prospective franchisees how much you excel in these areas. Here are three examples.
Don't let franchisees overspend
If your concept includes sites, your franchise development process must include a robust process for real estate. New franchisees won't know what a great location is for your concept, what they should reasonably expect to pay for the buildout or how to choose a contractor. FDD disclosures by definition are aggregated and backwards looking, and thus also may not reflect current or specific market costs. Some brands have a decent site approval process, but don't follow up to monitor construction costs or schedules, or coach franchisees to get higher tenant improvement allowances from landlords.
Create rock-solid site criteria based on unit economics. Educate new franchisees on costs so they don't overpay or overbuild. Create a best practices document. Keep your prototypes updated. Choose durable required materials. Remove bottlenecks and coach franchisees so they avoid costly surprises. Line up construction and real estate partners to assist.
Once you have a robust real estate process, you have something great to talk about with candidates. Create case studies. Educate candidates on how the process works and the value you provide. Set upfront expectations that you can, and will, veto inappropriate sites or buildout plans. The great support you provide is now an attractive asset that will be reflected in strong validation. But more importantly, your new franchisees will avoid mistakes and ramp to profitability much faster.
A good example is the recent benchmark study FRANdata completed on behalf of early childhood education brand Celebree. Celebree's relative advantages regarding speed of opening and cost per square foot were compared to both direct competitors and other franchise sectors. They successfully turned an Achilles' heel of other brands into brag-worthy marketing content for their franchise opportunity.
Marketing fees need detail
To many franchisees, monthly fund contributions seem like a black hole with no beneficial return.
To address this, over-communicate to your existing franchisees the value created with their marketing fund dollars. Involve franchisees in marketing fund decisions. Create a formal feedback and governance process, such as a franchise advisory council or marketing fund advisory board. Track industry benchmarks. Report on the effectiveness of fund spending.
Now that you have a robust marketing program and great communication with your franchisees, you can build case studies, video interview franchisees and share insightful details with candidates. Validation on this topic should also be strong.
A great example is Tint World's franchise recruiting site, which stands out for its level of detail. Most brands just say, "We provide great marketing support." Tint World shares specifics, and marketing strategic pillars are presented upfront. The company emphasizes data-based decision making, tracking return on investment, support, training and social media assistance, and driving leads to franchisees. Numerous video interviews are included, from both new and seasoned franchisees.
Rebates and disclosure
Rebates are another common pain point. Rebates can be an important revenue source for the franchisor, and royalties aren't usually meant to pay for the supply chain. However, if required suppliers charge franchisees more than market rates, that can set up conflict. Out of whack cost structures or lack of transparency here is guaranteed to irritate franchisees. Get in front of it, and be as transparent as possible about rebates in your FDD—and with your franchisees.
Explain how required suppliers create a consistent customer experience and other reasons why they were selected since the lowest cost provider isn't always the best choice. Involve your FAC in rebate decisions. Talk about investments in system improvements or support staff that are made with rebate dollars. Consider repatriating a portion of rebate dollars back to franchisees themselves, to the national brand fund or to other things franchisees care about (such as IT upgrades, research and development, a team emergency fund, etc.)
Now that you have a terrific rebate program that involves franchisees and is transparent, create content that explains how you leverage supplier partners to improve outcomes and reinvest. Validation should confirm.
As an example, Domino's franchise recruiting site shares that a portion of its supply chain rebates are used to fund an emergency foundation and an owner profit sharing program. The company provides a detailed FDD disclosure on this topic.
Once your supporting programs are in place and you have great successes to talk about, create case studies or videos. Involve counsel so everything is tied appropriately back to your FDD disclosures. Along with rich content and case study material, you'll be backed by strong franchisee validation and an attractive Item 19.
Great outcomes and franchisee satisfaction create stories worth exulting This will help you recruit great new operators, while simultaneously reducing the pressure to find these new recruits. Why? Ironically, the more brag-worthy your brand is, the more existing franchisees will want to expand. And you should brag about that, too.
Alicia Miller is a managing director at Catalyst Insight Group. Her Development Savvy column covers smart ways to market and grow a franchise. Reach her at amiller@catalystinsightgroup.com.