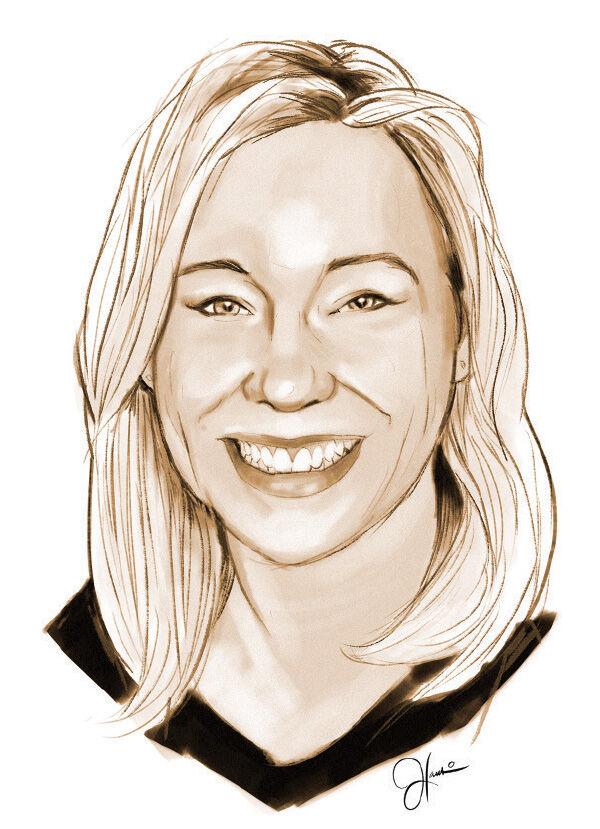 Why do candidates want a franchise? What are their desired outcomes? "How" things get done will evolve over their 10-plus-year license agreement. Pressure test their assumptions and beliefs to ensure their "whys" will endure.
Your model must evolve as you grow and enter new markets. Often franchisees say things are different from what they signed up for. Make sure they understand change will happen. Products, partnerships, technology, marketing and service methods, etc. could all change. Really probe on their change tolerance. Talk about their career and personal experiences. How have they handled change in the past? Highly change-resistant franchisees cost more to support and they will hold back your brand.
It has been said you get the franchisees you deserve. Approve only resilient, change-ready collaborators. Cutting corners here will be very expensive.
Recruit 'zees willing to co-invest
When interviewing, probe for tech skills but also willingness to mutually invest to keep up, especially with the pace of technology. Tech fees are one of the biggest pain points for franchisees, but on the flip side so are antiquated, uncompetitive platforms. Many franchisees view technology fees as a "tax" or "additional royalty." Reframe the discussion. This is about competitive differentiation and is a cost of doing business. Head off potential discontent during recruiting. Thoroughly discuss technology fees and roadmaps. Discuss allowed fee increases. Make sure candidates are willing to help the entire system keep up.
On the franchisor side, let's get real. If you've been taking out millions in royalties over the years and aren't making periodic, highly visible, corporate-funded investments especially into infrastructure and updates, expect vocal franchisee push back. Franchisees want to see your skin in the game, too. They come into franchising wanting to feel like business owners. They don't want to feel like annuity machines for a franchisor that appears to never reinvest any portion of their own profits. Newer owners also resent paying to fix long-festering problems (especially if not disclosed during the upfront sale process). It shows good faith to make shared investments.
Recruit a multi-unit mindset
Even if you are only closing a one-unit deal now, cost pressures and technology platforms are driving most systems toward a multi-unit model. Therefore, franchisee recruiting should include deep financial and skills-assessments. Understand your candidates' capacity and appetite for eventually taking on multi-unit ownership. This is added bench strength.
Look at your support organization. Can your team support more experienced multi-unit owners? Those are different skill sets.
Recruit great recruiters
Franchising has always walked a thin line between controlling franchisees (via operating manuals and brand standards) and not controlling franchisees so much that vicarious liability and joint employer concerns kick in.
Labor cost and shortages are holding back pandemic recovery for many franchise systems. This creates a thorny catch-22. The need for human resources coaching and best practice sharing is increasingly acute. But franchisors must avoid providing HR help to franchisees due to the potential regulatory quagmire.
It has never been more important for franchisees to possess superb human resources and team management skills than right now. Probe franchisee candidate work history on this issue. Have they successfully managed teams? Were those teams the same type of workers they will be managing in your franchise? Can your candidate create a terrific culture for their team? Can they develop strong managers?
I believe the days are gone when first-time business aspirants could come into franchising and be taught how to manage people. (Brand systems yes, people no.) Franchisors can't close the gap with the limited HR training now allowed. This is a shame because it will ultimately either block inexperienced candidates from business ownership, or if admitted they will have a much steeper climb and higher personal risk. The sector's answer appears to be a glut of very low-cost-to-start franchise concepts requiring few employees.
I believe the days are also gone when mid-career, well-capitalized execs could successfully pivot into franchise ownership even if they had poor people skills. The model used to have more cushion and middle managers (or required operating partners) helping close the gap. The market is simply too tight now. If brands remain oblivious, and let otherwise weak candidates slide through the approval process because they have capital, they can nearly bet on a brand stall out. High-cost franchises must be particularly vigilant to this risk.
Adjacent to this is the question of whether millennials and younger workers even want to work in, or run, franchise businesses at all. In my view, only systems that become adept at recruiting franchisees who themselves are adept at recruiting and developing talent, will thrive through the next generational wave.
In the midst of uncertainty, trust and relationships are also key. Trust creates resilience. But it's not ethereal. Trust and other relationship scores can be tracked. Trust has quantifiable value. For example, when private equity investors scope out a brand for acquisition, they look hard at franchisee-franchisor relationship quality through validation interviews and survey feedback. For some, no other money is spent on due diligence unless franchisee signals are favorable. As I write this column, one of my PE partners sent me a list of targets. I immediately cut three names because I know of their reputation for bad franchise support and relationships.
So, recruit change-resilient franchisees. Then, invest heavily on building a collaborative relationship with them. This is franchising at its best.
Alicia Miller is a managing director at Catalyst Insight Group. Her Development Savvy column covers smart ways to market and grow a franchise. Reach her at amiller@catalystinsightgroup.com.