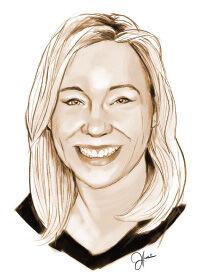 Want more growth? Open every unit you sell. Only one-third of new franchises sold actually open. Prior to COVID, there was a backlog of more than 14,000 sold-not-open, or SNO, units in the U.S. according to FRANdata. For many brands, improved real estate processes and get-open support are needed to turn these numbers around.
Failed or delayed openings also hurt franchisor-franchisee relationships. Cost over-runs, painful approvals, lack of meaningful assistance or the inability to find suitable locations can start things on the wrong foot.
2021 will be a huge growth year for franchising. Optimize your sale-to-open process now. Start by setting clear expectations with prospective franchisees about how sites are selected and approved.
In a badly run real estate process, franchisees get distracted and overwhelmed. They stop thinking about the business they are going to run, and focus on finding the "perfect" site. A well-run process improves predictability. Listen to and incorporate feedback, but maintain process control.
Some free and low-cost tools now rival data analytics that brands and real estate firms used to pay dearly for. Even highly customized paid solutions are more accessible.
How does this impact franchise development? First, your team must be adept at interpreting data, and have a cogent growth strategy. Second, your process likely needs to accelerate. Widely available data shifts the game to favor execution speed. Third, franchisees and prospects have more access. They may engage more aggressively around site data, market viability and cannibalization threats, and challenge data-model inputs or your interpretations. It can also increase sensitivity about fees and disclosures. Franchisees can make the case about changing market conditions, or raise profitability concerns based on territory profiles that are materially different compared to legacy operators.
A 'land banking' comeback?
For most concepts, probably not. Having the capital and flexibility to pounce on good opportunities is too important. Proactive acquisitions of great fill-in opportunities are more likely. Remember your brand reputation as well. Don't over-extend. According to Grant Gary, president of brokerage services at The Woodmont Company, "the last thing you want are a bunch of ghost agreements out there when you're trying to roll out a market. You'll kill your brand's credibility. Be focused and follow-through."
For those taking an opportunistic approach, doing so without a market plan is risky. As Todd Walls, chief innovations officer at Buxton pointed out, "Many emerging brands don't invest in market planning because they're easily selling franchise agreements. But there is an opportunity cost. We routinely see brands with five units in markets that could support 10 to 12, and this is multiplied across their entire footprint."
Make sure your franchise agreements protect your ability to create new fill-in territories. If existing units are underperforming, or if underlying demographics substantially change, that flexibility will be critical.
Know which owners you want to expand with and bring them strong options. Ensure they're ready to jump on opportunities and have done their homework. In the strongest systems, existing 'zees represent a significant number of new units.
Be specific, and detailed
The more detailed your brand package is up front, the easier it is to educate developers and brokers about what you're looking for. Create design and construction manuals, renderings, structured work letters, signed criteria packages, etc. This can be included when submitting Letters of Intent so property owners can see and approve the plan.
Decide in advance where your prototype is and isn't flexible. Exception requests slow things down. Get ahead by baking in flexible options and involve experienced franchisees in your prototype development; they can tell you where layout flexibility is most needed. Create a range of sizes aligned to your business model, plus prototypes for typical retrofits and new builds. Prototypes should be living documents; anticipate local differences. Otherwise, your team could be buried in a mountain of avoidable exception requests.
Consider outsourcing site selection and construction project management to proven experts. For all but the largest brands, it is usually unnecessary to have a large internal real estate team. According to John Hill, co-founder of Morrow Hill Real Estate, "We have relationships with large developers, hundreds of local market experts and investment trusts. We can recommend proven design and construction partners. It's tough for franchise brands to recreate what we bring to the table. Too many brands get side-tracked." Keep the final approvals in-house, but outsource as much of the process to strong partners when you can.
Leveraging construction management firms can also decrease buildout costs. "We prefer to get involved early—during lease negotiations—so we can identify electrical or other site issues," explained Kirk Trammel, CEO of Rollout Connection. "Those costs can be negotiated and result in increased tenant improvement allowance. That can be a huge savings for franchisees. We see a lot of money left on the table there."
If you allow franchisees to be their own general contractors, only approve providers with proven commercial construction experience. Share detailed construction manuals to create guardrails against cost increases via change orders.
What real estate changes will last?
With the acceleration of retail revolution, digital check-in, kiosks, new layouts, new guest interactions, touchless devices, cleaning and green initiatives are all likely to persist. Awareness about ventilation and the appeal of outdoor spaces will endure. Space flexibility and drive-thru options have long-term appeal. Will other format changes stick, such as wider hallways to accommodate physical distancing? Will local permitting requirements change? That's less clear.
But as soon as my gym puts in a drive-thru, I'm there.
Alicia Miller is a managing director at Catalyst Insight Group. Her Development Savvy column covers smart ways to market and grow a franchise. Reach her at amiller@catalystinsightgroup.com.