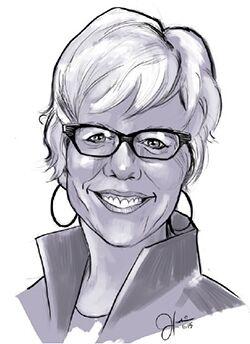 As attorney Alex Loftus talked with one Seva Beauty franchisee after another, eventually filing a lawsuit seeking class-action status against the kiosk spa brand, he was struck by their nearly word-for-word tales.
"What's kind of amazing here, I have 36 clients, and they all say the same thing" about what they were told as franchise prospects. "They said the exact same thing to everybody over and over and over again," he said.
"The policy was to say, this is super profitable, you don't have to do any work, and Walmart loves us. They just kept on beating that drum."
In late July, Loftus & Eisenberg filed suit in Illinois against Seva Beauty LLC and Kari Comrov, its former development executive who is now president of fitness franchise TruFusion.
The defendants present the franchise "as a no-lose investment opportunity for significant passive income when, in reality, the business model is a no-win, except for a select few experienced retailers who have no need for franchise support," the lawsuit claims. The pitch is "in direct contravention" of Illinois' consumer protection laws.
"They sold a ton of franchises, a couple hundred. I think they're down to 50 maybe," Loftus said, adding two main reasons are behind the purported decline.
No. 1 is the skill it takes to thread eyebrows, which involves using a cotton thread to remove hair from its root and is the service at the heart of Seva Beauty.
"This would come up in any eyebrow business," he said, noting Perfect Brow Art, for instance, filed for bankruptcy last year. "The inherent thing is you have this relatively low-wage person performing a task that is hard to learn and it takes a year to get good at it."
One large and successful Seva Beauty franchisee, Moyees Merchant, is "brilliant" at the business, Loftus said. "He had a training program that he actually charged people to come learn how to thread, and they were free employees to work there for months without getting paid," Loftus said.
Merchant's methods are drawing scrutiny for possible wage and hour labor violations, however. Meanwhile, most other franchisees can't duplicate that success, yet the lawsuit alleges Seva Beauty claims Merchant's methods are "easily replicable."
The second main complaint from plaintiffs is Seva Beauty's relationship with Walmart. In 2008, real estate entrepreneur and Seva Beauty founder Vas Maniatis and his partner Sonal opened their first eyebrow threading business, after a Walmart regional manager needed to fill a vacant retail stall in his new Indianapolis location, according to the company.
By 2012, Seva Beauty was touting its "exclusive partnership with Walmart," in which shops were set up in the retail giant's stores.
But by 2018, the lawsuit claims, the relationship was kaput. "The reality is that at the same time Comrov and Seva's employees were saying everything was fine with Walmart it was refusing to enter into new agreements with Seva," it said. "In or about 2018, Walmart cut ties with Seva. Walmart refused to enter into new leases, refused to extend existing leases, and terminated their leases with some class members, leaving them in the lurch."
The two pieces crucial to a successful Seva Beauty franchise "are the incredible skill of threading and the Walmart relationship, and Seva ended up selling businesses that had neither," Loftus said.
Seva responds
Patrick Moran, the attorney at Gordon & Rees defending co-founder Vas Maniatis and Seva Beauty, said Maniatis declined an interview request citing pending litigation. They sent this statement: "Seva Beauty LLC is and always was a strong franchise partner. Seva regrets the various problems with the franchisees in question failed to resolve before they filed formal claims. Seva and its individual employees intend to present their defenses to these recent actions and are confident in their success after their cases are heard in arbitration.
Seva takes pride in its actions and the actions of its staff in growing and managing a successful franchising business."
Through an outside spokesman, Comrov, the former executive who left in 2019 and is now at TruFusion, declined to comment and referred all questions to Seva Beauty.
On August 17, Moran filed a motion on behalf of Seva Beauty seeking to dismiss the plaintiffs' complaint or, alternatively, to compel the plaintiffs to submit their claims in arbitration. The filing says plaintiffs have no standing to assert claims in their individual capacity. It says the franchise agreements contain a one-year statute of limitations that bars plaintiffs' actions as untimely and the plaintiffs fail to state a claim for declaratory judgment. Hence, "plaintiffs' claims are all subject to mandatory arbitration," the filing said.
Settlement not so simple
In other words, this case is getting expensive for Loftus & Eisenberg, which like many attorneys for franchisee plaintiffs took the cases on contingency, meaning they don't get paid unless they win.
Loftus said he initially thought the cases would be simple to settle, because Seva Beauty had already settled about eight cases and Loftus patterned his claims after what their attorney in Washington had done.
"Normally, that's how it goes. You already settled some," you'll settle the rest, he said. He initially put together 12 cases. "I said if it doesn't settle this will turn into a lot more. Now there's 36, and we have five cases filed in arbitration, we have the class action, we're doing interviews like this, and various regulatory" agencies are investigating.
Seva Beauty has paid out $2.2 million total in settlements so far, he said, and he's running into what he called rock-solid legal work by the firm that created Seva Beauty's franchise contracts, Ric Cohen and the team at Cheng Cohen. "They have a very well written agreement with their franchisees. It's very hard to sue Seva. It's very expensive, too," he said.
"It's a big investment for me to fund this. That's how they get you."
Like other franchises, "Seva's insured for certain acts and omissions and they're not insured for others. The insurance company won't defend for everything, and the rule is something is insured until it's proven it's not. So, if we won on the claims, they would not be insured."
It's looking like many filings and hearings until all 36 clients get their day in court.
Beth Ewen is senior editor of Franchise Times, and writes the Continental Franchise Review® column. Send interesting legal and public policy cases to bewen@franchisetimes.com.