Burgerim, the mini burger-focused concept that originated in Israel and was brought to the United States in 2014 by Oren Loni, sold more than 1,000 franchises within five years.
Hundreds of franchisees paid the $50,000 franchise fee, built and opened stores, but didn't come close to the 23 percent operating profits Loni promised, says franchisee Robert Jameson. Instead, their food costs were running above 40 percent, and they were losing money.
"The franchisees are in an abyss," says Andrew Bleiman, an attorney with Marks & Klein who has been asked to represent several Burgerim franchisees. "They are not getting any support or help with their systems and supplies. We don't know how many stores are open, under construction, or closed; none of the information out of Burgerim seems accurate."
Burgerim isn't alone. According to FranchiseGrade.com, every year at least 40 franchisors seek to sign franchisees but have no company stores, no existing 'zees and no proof that the business plans they are selling are viable.
Warning signs
Kitt Shipe, now at Kilpatrick Townsend in Atlanta, was part of a small law firm in 2018 when she became concerned about Burgerim. "I'm not an accountant," Shipe says, "but even to my untrained eye, I could see from the financials in Burgerim's FDD that something was seriously wrong. Tens of millions of dollars in initial franchise fees had been collected, very few units had opened and there were hundreds of units in the pipeline, far more than a new franchise could handle."
Shipe did some research on Loni and found an article in an Israeli newspaper "that said he had collected upfront fees for another restaurant franchise, then left the country, leaving those franchisees in the lurch," she says. "After that, whenever prospective franchisees called to ask about Burgerim, I told clients we could not support their purchase.  
At the time, Loni talked of his success as a franchisor in Israel and Europe. Now he was using social media to sell "a proven franchise concept"—patties of beef, lamb, chicken, fish and veggies on small buns—"to ordinary Americans who had been shut out of the big franchise systems like McDonald's and Burger King."
An October 2018 article in Franchise Times noted what Loni said about his "phenomenal" franchising career abroad was questionable. But the article also featured new Burgerim franchisees who said they loved the food and were making a profit. Prag Gandi, a former Subway franchisee, and his best friend had opened a Burgerim in Virginia, with an SBA-guaranteed loan, had a second store under construction and were planning a third. "Oren's a family-oriented person who is creating jobs and a brand that's exploding," Gandi said then. "Soon we will be everywhere, just like McDonald's."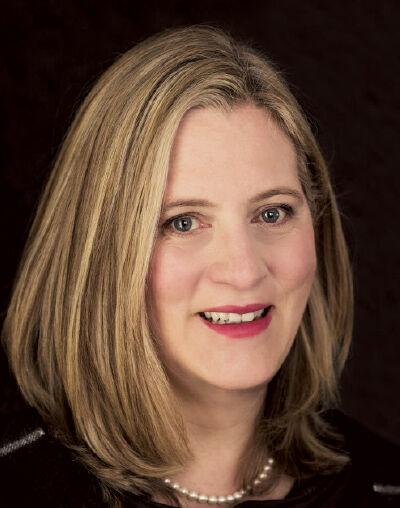 Industry standards lacking
While the SBA has requirements and qualifications for loans, they're not what you'd think, says Darrell Johnson, CEO of FRANdata, a research and consulting firm. The SBA's rules for loan eligibility, Johnson says, deal only with whether franchisees have enough control over their businesses to repay their loans. "The SBA does not judge if a franchisor is a good credit risk. That's the responsibility of the lender."
FRANdata, however, does analyze the credit-worthiness of franchise systems and shares that information with its lender clients. "Eight of the top 10 SBA lending institutions use our services, and in January 2018 we told all our subscribers to be careful with Burgerim," Johnson says. Most of the 100 or so lenders that did provide SBA guarantees with their Burgerim loans were small institutions.
Accounting firms, meanwhile, can also miss the red flags.
"As we know," says Aaron Chaitovsky, a partner and co-chair of the franchise services practice at the accounting firm of Citrin Cooperman & Company, "often accounting firms with no experience in franchising are called on to conduct audits of franchisors' financials for FDD purposes."
Franchise accounting is complicated. The private sector, not-for-profit Financial Accounting Standards Board has long stated that franchise fees paid to franchisors should not be recognized as income until the services implied in that fee are provided: training, helping to construct/set up the new business and assisting with its opening. Starting in 2018 for public entities and 2019 for privately held companies, franchisors that charge initial fees most likely will be required to report a majority of that franchise fee income gradually, over the life of the franchise agreement.
In its 2019 FDD, Burgerim declared the $5,634,717 in franchise fees it had collected in 2018 as income and spent it, including fees from 452 franchisees, many of which had not started building their stores.
The International Franchise Association, for its part, is a trade group, not a policing body, and it does not endorse the viability of its members, says Chaitovsky, who was elected to its board of directors last year. "Their job is to represent the entire franchise industry. I'll tell you when the IFA is aware of a member's problems—typically when these are identified by regulators."
The IFA and its sister organization, VetFran, did drop Burgerim from their websites after the state of Maryland revoked Loni's right to sell franchises there. Washington state later followed suit. Burgerim, however, still features the IFA's and VetFran's logos on its franchise information page, along with those of the SBA and FRANdata's Franchise Registry.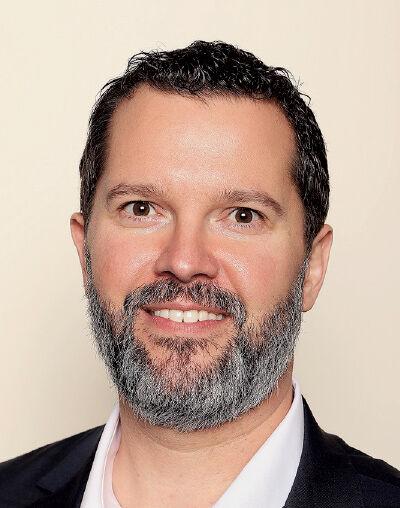 Where do regulators come in?
Franchising wasn't regulated at all until the 1970s, when franchise attorneys and other leaders asked California's commissioner of corporations for help. The result was a document patterned after the disclosures securities firms must present to the public before a new stock offering. In 1979, the Federal Trade Commission passed its Franchise Rule requiring all franchisors to file 23-item documents that reveal things such as their company's ownership, the cost of opening a new franchise, contact information for existing franchisees, etc. The FTC requires franchisors to have current FDDs, but does not review or even collect them.  
Seventeen states did set up their own franchise regulatory offices to scrutinize the FDDs of franchisors doing business within their borders, but some were underfunded and three have closed down altogether.
Dale Cantone, assistant attorney general for Maryland and chairman of the franchising committee for the North American Securities Administrators Association says, "We can't stop franchisors just because they have questionable FDDs. But we can highlight their risk factors."
Starting this year, Maryland and the 13 other registration states require that the FDDs distributed to prospective franchisees have three-page cover sheets with these topics: "How to Read this FDD;" "What You Need to Know about Franchising Generally;" and "Special Risks to Consider about This Franchise." Yes, regulators can get specific, Cantone says, and point out that a franchisor has sold hundreds more units than it's opened, for example.
Some of Burgerim's franchisees are also trying to draw attention to the situation. Robert Jameson, the Burgerim franchisee in Greenwood, Indiana, had contractors putting up the walls for his new restaurant when he realized something was wrong. "I hadn't heard from Burgerim in five months and the existing franchisees I talked to said they were getting only half the supplies they ordered. Plus, they were losing money instead of making the 23 percent operating margins Loni promised."
Jameson cut his losses and now devotes his time to "exposing this nationally." He still hasn't gotten the attention of CNBC or the FBI, but he did attract Keith Miller, a Subway franchisee and chairman of the Coalition of Franchisee Associations. Since last summer, Miller has been lobbying Congress to pass a bill that would make financial information about franchisors more transparent to prospective franchisees applying for SBA-guaranteed loans. When Miller told California Senator Dianne Feinstein about Burgerim, she signed on as a co-sponsor.  
In January, a group of Burgerim franchisees formed an independent association and joined the American Association of Franchisees and Dealers, which is helping them plan what to do next.
But many failed Burgerim franchisees are too busy crawling back from bankruptcy to speak out. "For the first time in 15 years, my wife and I are working for someone else," says Gandi, who closed one store and stopped construction on the other two.
"I lost everything, including my best friend who was my partner," he says.
Burgerim isn't the only bad actor, says Jeff Lefler, CEO of FranchiseGrade.com, "but Burgerim is the only blatant Ponzi scheme we've seen."
FranchiseGrade.com is releasing a report this spring called "Smoke and Mirrors." It analyzes the 17,452 FDDs filed between 2015 and 2019 and shows that 213 franchisors, or about 43 a year, started franchising with no company stores or franchises.
"If the whole point of franchising is using other people's money to scale a business, you have a duty to make sure your franchisees have a reasonable chance of success. How can you do that without first running a viable, profitable business model yourself?" Lefler asks.
Most franchisors who start this way quickly disappear, Lefler says, shutting down their websites and never filing another FDD.  But a few, like Burgerim, do get a bit of traction and start attracting franchisees. They can't do this alone, Lefler says, as there are also the attorneys who help them write FDDs; the outside sales brokers who find buyers; the loan brokers who help franchisees find financing; and websites that put these "counterfeit franchises" on their fastest growing lists. "We are all complicit," Lefler says.