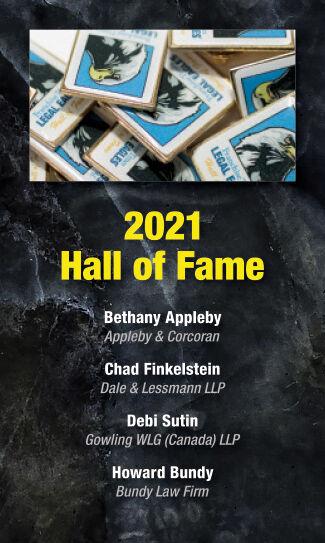 This year, Franchise Times is welcoming four new members into the Hall of Fame. Each of these attorneys has been on the Legal Eagles list for 10 years, and will be joining the ranks of the best franchise attorneys in the industry. Congratulations to these illustrious individuals, and thanks for being an integral part of the franchise community.
Check out what peers of these Hall of Famers had to say about their colleagues:
Bethany Appleby
"Bethany is a highly experienced and excellent franchisor lawyer. She has a rare combination of great litigation experience from 20-plus years at Wiggin & Dana, plus experience as a general counsel at Subway, one of the largest restaurant franchisors in the country. I refer matters to her. She operates at the top of this area of law."
—Ron Coleman, Parker Hudson Rainer & Dobbs
"Bethany brings loads of talent to the table. She knows the substantive area of franchise law like the back of one's hand. She is very capable on her feet. What I like about her background is that she has served franchisors at a large firm, is doing so now at a small firm, and has been in-house (at Subway) where she was the chief legal officer. My point: she has had a breadth of opportunities and that brings about great perspective."
—Joseph Goode, Laffey, Leitner & Goode
Chad Finkelstein
"Chad is one of my go-to transactional attorneys when I have cross-border matters with clients. His expertise in both cannabis and franchising and distribution matters makes him a vital resource for me with clients who are attempting to venture into this area. I have worked with him for nearly 14 years and trust him immensely."
—Eleanor Gerhards, Fox Rothschild
"Chad is a leader of the franchise bar in Canada and regularly assists my clients in the U.S. He's a subject matter expert and a terrific attorney in the franchise space."
—Andy Beilfuss, Quarles & Brady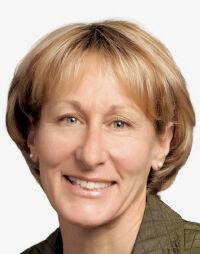 Debi Sutin
"Debi is a consummate business lawyer with a strong skillset and depth of experience when it comes to franchising law. She assists franchisors with routine advice, and in structuring deals and related documents to provide franchisors with the maximum of protection against franchisee challenges."
—W. Brad Hanna, McMillan
"Debi is one of the leading franchise lawyers in Ontario. She has extensive experience in advising franchisors of all levels as well as franchisees. Excellent to work with and well respected by everyone."
—Andrae Marrocco, McMillan
Howard Bundy
"Howard is the best franchise lawyer in Washington and has a superb national reputation. We have steadily sought each other's advice for the past 30 years and referred each other clients. He is active in the ABA Forum on Franchising."
—Peter Lagarias, Franchise Law Advocates
---
Franchise Times Names 2021 Class of Legal Eagles
How COVID Alters the Legal Landscape
Regulatory Watch: Gauging Legislative Impacts on Franchising
How Younger Legal Eagles Embrace Change
Attorneys Share Interesting Cases and How They Spent COVID Downtime 
Meet the New Class of Legal Eagles
Legal Eagles Hall of Fame Welcomes 4 Members