What is a legal topic more people in franchising need to know about?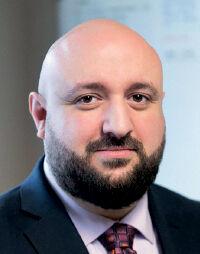 Misleading FDDs
"More people in franchising need to appreciate that a technically compliant franchise disclosure document can still be found to be 'deceptive' or 'misleading.' I believe the concept of 'paltering' (i.e., using truthful statements to deceive) will become more prevalent in future legal battles."
—Ari Stern, O'Hagan Meyer
Sales Team Impact
"Franchisors—particularly new franchisors—need to understand the impact of comments made by their sales team. Often a new franchisor looks to drive sales and hires an aggressive salesperson or outside broker team in order to do so. That is a perfectly fine business decision, but they need to ensure that the sales team understands and follows all state and federal sales laws and makes a clear record of communications to franchisees. Franchisors can ultimately be held liable for the comments an outside salesperson makes, so it's in their (and the franchise seller's) interests to document and monitor sales activity very closely."
—David Gusewelle, Drumm Law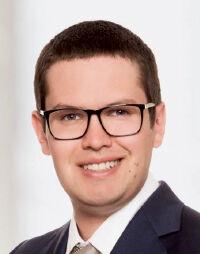 Data Security
"Data privacy and cybersecurity. As COVID-19 has accelerated digital trends in franchising, data privacy is more important than ever. Franchisors and franchisees alike are collecting more personal information about their customers than ever before, and need to ensure that they understand how to properly collect, store, use and ultimately dispose of such data. By the same token, with increased data on hand, franchise systems are becoming increasingly attractive targets for hackers and malicious actors. Franchisors need to ensure that they and their franchisees are taking data security seriously, as even one misstep can have serious consequences on the entire brand and system."
—Jason Brisebois, Sotos
Force Majeure
"Drafting a well-crafted force majeure provision. Many franchise agreements do not contain a force majeure clause, which is a contractual provision that allows non-performance in certain, unforeseen situations. With COVID, we have seen this become particularly important. If a franchisor is not able to supply certain items, or cannot conduct training as required by the franchise agreement, a force majeure provision could allow performance to be excused or the timing for performance to be extended."
—Christina Fugate, Ice Miller
System Change
"The extent to which franchisors can change, alter and modify their systems through alleged changes to system standards in operations manuals. It is a complex issue, but franchisors are pushing the envelope on this issue and certain practices, like the imposition of new and additional fees or material, substantive changes to the system, should be evaluated to keep franchisors from abusing this 'discretion.'"
—Andrew Bleiman, Marks & Klein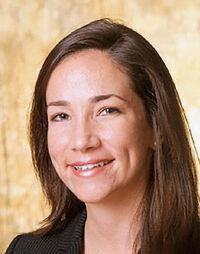 Buyer's Side
"My focus is franchise M&A. I could see how it would be helpful for franchised systems to understand the buyer's due diligence process a bit more so they can get their system ready to sell without having any red flags come up during the sale process."
—April Mason, Burr & Forman
Trademark Law
"The Trademark Modernization Act of 2020 is the most significant piece of trademark legislation since the Trademark Law Revision Act of 1988. It will have an immediate impact on franchising as it reinstitutes or confirms (depending on the jurisdiction) the presumption of irreparable harm in trademark litigation."
—Chris Bussert, Kilpatrick Townsend & Stockton
Damages
"The concepts of materiality, causation and damages. Too often we focus on whether there was a wrong (violation of law, breach of contract, misrepresentation) and use that as a lever for trying to extract relief without considering whether the asserted wrong was material in any real respect, was the cause of the client's or the opposing party's alleged injury, or whether the wrongdoing resulted in any calculable damages. I find that often the list of wrongdoing does not amount to anything that can or should be pursued."
—Benjamin Reed, Plave Koch
Expert Witnesses
"The use of expert witnesses in major disputes between franchisees and franchisors, particularly in arbitration where the biggest fear of arbitrators is being overturned for not allowing testimony. This is an opportunity for both franchisors and franchisees to better educate the trier of fact on what franchising is, and who is responsible when a business fails."
—Chuck Modell, Larkin Hoffman
---
Franchise Times Names 2021 Class of Legal Eagles
How COVID Alters the Legal Landscape
Regulatory Watch: Gauging Legislative Impacts on Franchising
How Younger Legal Eagles Embrace Change
Attorneys Share Interesting Cases and How They Spent COVID Downtime 
Meet the New Class of Legal Eagles
Legal Eagles Hall of Fame Welcomes 4 Members