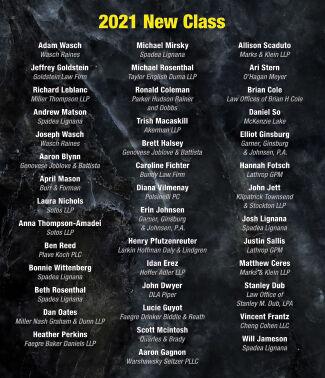 While they might be freshmen, appearing on the list for the first time, this new class joins the ranks of Legal Eagles with serious franchise backgrounds. Whether they've been working in franchise law for years or recently came into the franchise world, each of these star lawyers puts clients first, gets to the business at hand and helps navigate the complex model for those clients and referring legal peers.
We couldn't possible fit all the adulation from peers and clients for this massive new class of Legal Eagles, but here are a few shout-outs.
Adam Wasch
"A consummate professional who has successfully guided my franchisor client through sophisticated issues while always timely and patiently communicating with the client. His skills and judgment have proven, over time, to be superior. Lastly, he is a real gentleman of high character."
—Joel Sklar, Evans Petree
Jeffrey Goldstein
"Jeffrey passionately advocates for the rights of franchisees and distributors. Oftentimes, he is all that stands between his clients and imminent termination. He is not only a highly skilled litigator, he is an excellent communicator and is able to distill vast amounts of information in a precise manner for judges and arbitrators."
—Clarence Kuhn, The Kuhn Law Firm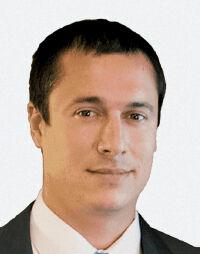 Aaron Blynn
"Aaron is a fighter for his clients. He looks at every argument from all angles. He is thorough and always prepared. His clients appreciate his hard work and effort, because it translates into positive results."
—Nina Greene, Genovese Joblove & Battista
April Mason
"April Mason is an outstanding franchise lawyer. She is our go-to franchise expert at Weil. She knows the market well, can harness a team to review a large quantity of franchise-related documents and gives focused, timely and commercial advice to our joint clients. She is a true pleasure to work with."
—Shayla Harley, Weil, Gotshal & Manges
Ben Reed
"Ben is a very experienced franchise litigator that has dedicated his career to representing franchisors in a broad swath of matters crossing many practice areas. His litigation acumen is beyond compare, and he is a prudent, practical and thoughtful attorney for his adoring clients."
—Dan Oates, Miller Nash Graham & Dunn
Hannah Fotsch
"Hannah is a bright and rising star in franchising and mergers and acquisitions. She is knowledgeable and provides her clients with well-reasoned advice that allows them to reach the best possible outcomes."
—Charlene York, Worldwide Express
---
Franchise Times Names 2021 Class of Legal Eagles
How COVID Alters the Legal Landscape
Regulatory Watch: Gauging Legislative Impacts on Franchising
How Younger Legal Eagles Embrace Change
Attorneys Share Interesting Cases and How They Spent COVID Downtime 
Meet the New Class of Legal Eagles