A photo montage of producer and actress Reese Witherspoon is floating around, drawn from her  TV and movie roles and purportedly showing her decline during the pandemic.
In January, she's literally wearing rose-colored glasses, looking hopefully toward the sky. In March, she's intensely talking on the phone but still perky and blonde. By September, her hair is a mess and her face haggard. Her comment on Twitter: "Yup."
Franchise leaders can no doubt relate as the COVID-19 crisis drags on. And while the Witherspoon montage is silly, the subject of maintaining mental health, from the executive suite to the front lines, is serious. We asked franchise leaders what they're doing after six months and counting of non-stop stress.
Help employees 'connect the dots'
A registered nurse by background, Christine Ricci now operates 16 uBreakiFix stores in Kansas and Missouri, five of those acquired right before the pandemic hit in mid-March. "Leadership-wise, it definitely challenged me in ways I've never been challenged before," she said.
The workers in her stores were classified as essential during the pandemic, so they had to show up daily even in the beginning, when questions about safety were even more acute than now. "One of the biggest things was staying really visible with the employees, in the stores to show that you're in the trenches with them. As a leader, I had uncertainty," she said, but "you can't show that when you go in the stores."
Her role was to teach safety above all, and here is where her nursing background came in handy. Just like with medical patients, conquering fear was important. "To move it away from emotional to more rational is just helping them connect the dots. So, when they are fearful, just listening to the why, and then educating them…and asking them probing questions."
She recommends guiding fearful employees toward making their own decisions "versus you making the decision for them. In your mind, you might know what needs to be done. But if they don't go through the motions of connecting the dots," they might be able to get through one decision but then get stuck.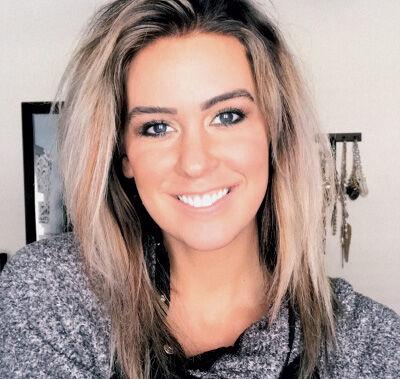 'Let's get to it'
Catherine Monson, CEO of FastSigns and chair of the International Franchise Association, vividly recalls March 16, the first Monday after the pandemic was called a national emergency.
"I walked in that office and you could feel the fear and anxiety. Everybody's heads were down, their shoulders were hunched forward. There wasn't a smile in the place so I thought, holy shxx, I better do something," she said.
"I sent an email, huddle at 9:30. I said, there's a pandemic, yes we're scared, but we have to act. This person, that person, call franchisees, find out what help they need. I had no plan. I wrote five bullet points before I walked in."
She called it a pep talk. "It was focused on what you can control. I thought to myself, if my staff is feeling this way, my franchisees are feeling this way too," and she asked her graphics person to film her at noon. "I talked about, expect the best, prepare for the worst, and capitalize on what comes. I got that video out within less than 24 hours, and the franchisees said that was great."
She's since been posting regular videos, in which she talks about courage or fortitude or grit, and bracingly describes quotations from famous people on those topics and what they mean to her.
For leaders, controlling negative thoughts is paramount. "It totally is training. I would tell you that just as I lift weights to make my arms strong, I believe you have to do mental things to make your mind strong," she said.
"That first weekend, I found myself for three or four hours unable to function. I said, 'Look stupid, you give speeches about this. So apply it.' I turned off the television and turned on smooth jazz, and said, let's get to it."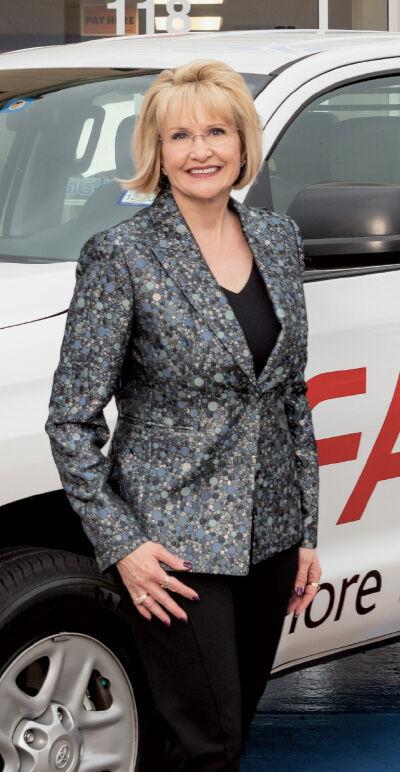 Working alongside front-line employees
Like at many franchises, Mary Lou Atkins, director of HR for Chicken Salad Chick, sprang into action when lockdown orders began in many states on March 13. She put together a robust Excel spreadsheet to track every single employee, those who were willing and able to work and those who were not.
Atkins noted another, more subtle toll. "The employees that have gone through this experience, those who have been working the entire time, they're exhausted. They're tired," she said, and that goes for her and her corporate colleagues as well. "Everybody's tired. I think that's something we need to talk about."
"I had my TV set on the entire time. It was almost a non-stop event. Our employees woke up every day living it, and hoping and praying they didn't expose family members," a situation that still exists today, she said.
"To handle what people are going through today, just telling people thank you, we appreciate you, goes a long way," she said, adding her company plans to give bonuses for people who worked through the worst days of the crisis.
"People feel unappreciated. They feel that you just want to make money off them," she said. "When they see their district manager, or the marketing team, working alongside, they realize they are not alone. That's important to show."
'Hey, we still have a business to run'
"It's hard on so many levels," said Courtney Hendricks, HR manager for Cousins Subs. "None of us had any idea of what this would be" in the beginning, and many thought a couple of weeks of lockdown would suffice. "And now it's, gosh, halfway through August and we're looking at no end in sight potentially."
Her role has primarily been working with employees in corporate-owned restaurants. "Initially it was really like, our employees didn't want to come into work because they were feeling unsafe. They were scared of being exposed to the public," she said.
"So we were having to navigate that. How do we try to convey to them that, 'Hey, we still have a business to run here,' but we also want to be completely understanding and supportive. So, it's been that line," she said.
Reached in August, she noted school was about to reopen, with some schools going all-virtual, others instructing in person and still others doing a hybrid. "It's a whole new facet of this," she said. "So we have to say, What are our options?" She'll suggest leave programs or evening and weekend work. "But you're asking your people to turn their lives upside down. I don't know who has the right answer in all that."
Her most important mantra: "I think really trying to understand where your employees are coming from. Our empathy needs to be there for people," she said. "And that doesn't mean we lower the bar. No. We give them the tools they need to get to the bar, keep the bar high."
The decisions in HR are never going to be black and white, she adds. "This is so much gray we're dealing with, so you have to make the best decision in the moment knowing that it can change. It's the bob and weave that you all have to do."
Told that's an apt phrase, bob and weave, she laughs and adds another. "Some days are like duck and cover."
The Human Element covers HR management, recruitment and training topics in each issue with a focus on solutions. Send story ideas to Editor Laura Michaels, lmichaels@franchisetimes.com.