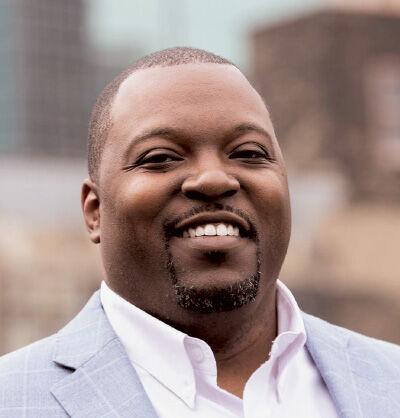 Justin Butler opened his first Duck Donuts franchise in Woodbury, Minnesota, in December 2018. Also a Rita's Italian Ice franchisee, both businesses took a sizeable hit during peak COVID-19 shutdowns. Then, George Floyd died May 25 at the hands of Minneapolis police officers.
Worldwide outrage and protests followed, with riots causing damage to nearly 1,500 locations in the Twin Cities metro area. Though Butler's Duck Donuts is in a middle- and upper-class suburb, Butler's employees were still concerned the rioting would reach them.
"With us being in Woodbury, we didn't experience the immediacy of physical security, but we had plans in place and meetings and conversations about it," Butler said. "I told them, 'shut off the fryer and leave immediately. I can replace equipment, but I can't replace you guys.'"
Like other restaurant franchisees, many of Butler's employees are high schoolers, some grappling with a range of emotions following canceled graduation ceremonies, family members losing jobs and the rise in Black Lives Matter protests worldwide, many of which are youth-led. Butler said he continued conversations with his managers and employees with a focus on trying to understand one another's feelings.
Another approach is to offer employees opportunities to engage in their communities. For example, Butler and his employees brought food to a Twin Cities donation drive during the protests.
"It's important as business owners that we understand where our people are coming from, and meet them where they are," Butler said. "Some people will say, 'I just need a day off'—we all have that, and we need to grant it. We need to think through the internal emotions people are going through, who may not feel comfortable coming to work and sharing those items, but they still go through it and it impacts their ability to perform."
The legal perspective
Taco Bell is working to clarify its mask policy after an employee in Ohio was sent home and told he could not wear a Black Lives Matter face mask. The incident sparked a conversation for many other brands on their own policies and whether they should allow employees more freedom of expression at work.
Ron Gardner, a franchisee lawyer and managing partner of Dady & Gardner in Minneapolis, said unfortunately, there isn't a standard answer that works across franchising.
"Franchisees are caught between needing to satisfy the needs of employees to express themselves and the desire of not offending any customers," Gardner said. "The material I've seen in advising people is that if you didn't have a policy before, now is a really bad time to announce one, because one way or the other, you draw attention to yourself."
However, if a franchise has no policy in place, it leaves operators adrift and alone to decide for themselves. With no one-size-fits-all solution, Gardner suggested business owners should examine their employee base, clientele and geography.
"With the chance of alienating an employee or customer, is that stronger than your bottom line?" Gardner said. "You have to ask yourself, is this employee's value to me of greater or lesser importance to me than the enforcement of my policy? If you're going to lose somebody because you're enforcing a preexisting policy and they don't agree with it, that's a tough choice for people."
Gardner said the issue of employee activism hasn't previously been as visible, so both businesses and lawyers are trying to navigate through a tricky situation. The emergence of conversations surrounding racial justice in the workplace is a new dynamic for many. Laws will need to catch up in response to these evolving issues as more and more cases get decided whether or not there is a line between someone's private speech and their employment status, Gardner said.
In Edinburg, Texas, CrossFit franchise owners left the brand following former CEO Greg Glassman's comments on the killing of George Floyd when he posted on Twitter, "It's FLOYD-19," in response to a tweet that read, "Racism is a public health issue." A Mr. Pickle's Sandwich Shop owner lost his franchise after comparing Black Lives Matter to the KKK. An Urban Air operator got a default notice from corporate because one of his employees posted on social media, "looting and burning is dumb."
"I think it's fascinating people are potentially losing their jobs or franchises that maybe in this case was because they expressed their own opinions in areas in which there may be absolutely no affiliation between them and their employer," Gardner said. For example, does it make a difference legally if your Facebook or Twitter profile doesn't identify your employer?
"I think this is an issue where franchisees and franchisors need to be having a conversation with each other about brand protection and brand values, because if the system isn't on the same page, then you're going to get inconsistent results, which is going to lead to confusion," Gardner said. "Frankly, even more difficult for franchisees is a sense of isolation and having to do it on their own."
If your brand has a franchisee association, or even if it doesn't, Gardner said franchisors should put together a representative group of their franchisee base to have these conversations. Above all, Gardner recommended that brands need to aim for consistency when making and enforcing such policies. "You either allow messages or not," Gardner said. "Broader than that, if you're allowing people to express anything beyond support for the business that you're running, you need to be consistent."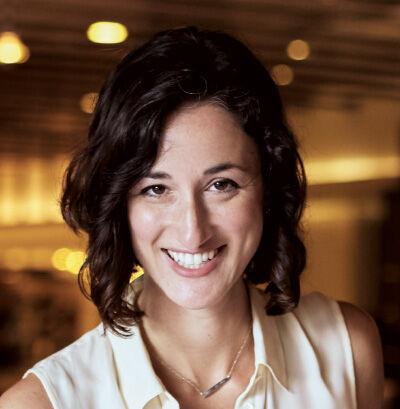 The HR perspective
In response to the video showing Denzel Skinner, an employee of Taco Bell in Youngstown, Ohio, getting sent home for wearing a Black Lives Matter mask to work, Sarah Diehl saw a missed opportunity to connect and communicate.
"I see an employee who feels passionately about a cause, in this case about Black Lives Matter, who wields the power of the entire BLM movement by posting the video on Facebook. I also see a manager attempting to hold an employee accountable to a policy she may not personally understand or agree with," said Diehl of Empowered Hospitality consultancy. "Having been in restaurant management before, advocating for a company policy is an uncomfortable situation, while not necessarily agreeing with it or even understanding it."
Diehl noted the unidentified Taco Bell employee, possibly a manager, seemed disempowered to question whether the company policy was right, with no resource available at the moment to support her. If Diehl was supporting her, she would have wanted the manager to call her before she felt like her back was against the wall.
"By taking this absolute stance in this situation and sending the employee home, management shut down any conversation that could've been had with the employee, and instead did irrevocable damage," Diehl said. "Taking a step back, I would say this could have been an overall movement to offer benefits that cater to the employees' unique circumstances. This is one of those where if an employee is passionate about advocating or volunteering for a cause, it could be supported by the company."
Overall, Diehl has noticed an initial push for businesses to interact empathetically with employees, but that doesn't necessarily mean copying what other companies are doing. The real question, Diehl contended, is whether these reactions to the BLM movement are sustained initiatives, or performative, momentary reactions.
"I think one of the things I would say to owners who have had foot-in-mouth moments is, you don't have to make a statement if you don't have an educated belief in this area," Diehl said. "It's OK to listen, and in fact, it's better to listen until you have really formulated a thoughtful response, and a response that's backed up by action."
The Human Element covers HR management, recruitment and training topics in each issue with a focus on solutions. Send story ideas to Laura Michaels, lmichaels@franchisetimes.com.