"This is a growth story," said CEO Don Fox of how he thinks about the sale of Firehouse Subs to Restaurant Brands International, where it will join Burger King, Popeyes and Tim Hortons. His vision "is to scale globally. That gets me excited … I'm looking forward to this next chapter."
Toronto-based RBI is buying Firehouse Subs for $1 billion in an all-cash deal the company said is expected to close in the coming months. With nearly 1,200 locations in 46 states, Canada and Puerto Rico, Firehouse grew systemwide sales 1.7 percent in 2020, to $869.3 million, and rose to No. 91 on the Franchise Times Top 400.
"And we're clearly on track to cross a $1 billion" in systemwide sales this year, said Fox. "In fact, that will probably happen in two weeks."
The growth story for Jacksonville, Florida-based Firehouse started in 1993 when brothers and former firefighters Chris and Robin Sorensen founded the sandwich chain with roots in a charitable giving. The Firehouse Subs Public Safety Foundation has granted more than $62.5 million to provide equipment, training and support to first responders and community safety nonprofits. That philanthropic focus is integral to the brand, said Fox, and it was important to the founders "to find someone who would protect and carry on" that culture.
"What was really important, when they arrived at that time when they wanted to exit … was that they find the right buyer," said Fox, who noted while the brothers completely divested as owners they will remain on the foundation's board.
"They found an entity that really embraced the values of the brand. That may sound a little cliché-ish, but it's the truth," he continued.
Fox, who spent 23 years in various roles at Burger King before joining Firehouse in 2003 when it had 65 units, said he was glad to share some "common knowledge" of the burger brand with Restaurant Brands International CEO José Cil.
"When I first met José Cil, that allowed us to forge a really strong initial relationship that I don't think would have been possible with any other suitor," said Fox. "We know many of the same people, we have that common knowledge of the brand. And you can't put a number on that."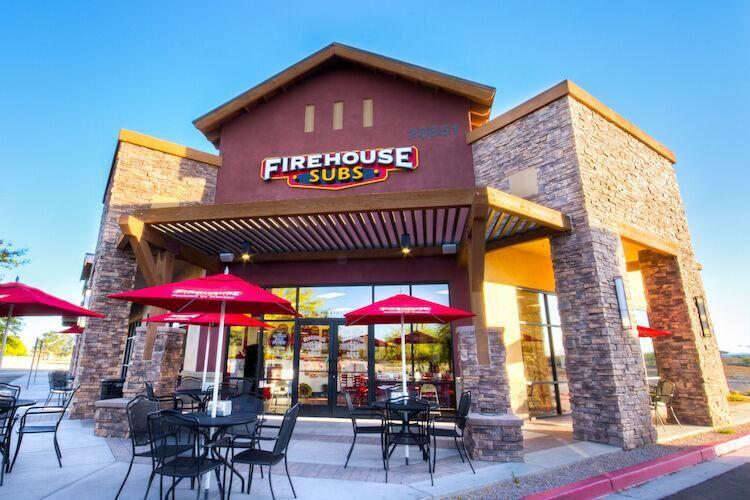 Like Firehouse, Fox said RBI's brands "have a strong history of being committed to quality," something that was mutually attractive. "As we talked, they really respect and admire our dedication to food quality—we're best in class," said Fox.
For Firehouse, being a part of RBI opens up growth capabilities in the U.S. and internationally. Across its three concepts, RBI has more than 27,000 franchised restaurants, with nearly 17,000 of them outside the U.S. Firehouse, meanwhile, has 48 locations in Ontario, Canada, and Fox sees "a lot of white space" there, in the U.S. and abroad.
"That international piece is wide open for us," he said. While the immediate focus is on North America, RBI has "the experience, the platform and the interested developers" to bring Firehouse to new global markets. And with investments made over the past four years in growing digital and delivery sales, Firehouse is well-positioned in the sandwich category, he noted, and came through the COVID-19 pandemic remarkably well.
"At the start of the pandemic, we were only negative for 10 weeks and we fully recovered and it's been record sales ever since," said Fox. The pandemic also led to accelerated trial of both the brand and delivery.
"And I think it's fair to say consumers love us for off-premises occasions," he added.
After 18 years with the brand, Fox, who will remain CEO, emphasized he's excited for the next chapter and has set some "very aggressive goals."
For the acquisition, BofA Securities, Inc. and J.P. Morgan Securities acted as financial advisers and Paul, Weiss, Rifkind, Wharton & Garrison acted as legal advisers to RBI. Firehouse Subs was advised by TD Securities and Latham and Watkins.