10 Point Capital bought a minority stake in Smalls Sliders, the four-unit slider drive-thru concept owned by retired NFL superstar Drew Brees and Walk-On's CEO Brandon Landry. The parties know each other well.
10 Point invested in Walk-On's Sports Bistreaux, the Louisiana-style sports bar and restaurant chain that Brees and Landry also own, in 2020 when it had about 30 units. Today it has 65.
Joe Lewis, CEO of Smalls Sliders, is a third owner who became friendly with Landry and got involved when Landry and his nephew, Jacob Dugas, were developing the idea. A fourth owner is Louisiana State University Professor Scott Fargason.
"It was a natural evolution," Lewis said about 10 Point's investment. "They had seen our concept start; the very first restaurant opened by the gates of LSU" in Baton Rouge, near a Walk-Ons flagship store. "They got to know the concept and see it from its beginnings. And along with the relationship with Walk-On's, they took an interest in it, even though we are much smaller than 10 Point or any other private equity firm would invest in" typically.
Lewis was also CEO of Twist Brands at the time, but decided last year to jump full-time into Smalls Sliders. "I wasn't expecting it to be that soon," but the partners felt like the time was right. "The great thing we have, everybody's very experienced in franchising."
Smalls Sliders has two corporate locations open and within the last two months opened its first two franchise locations; a third is set to open in August and 40 units are in the pipeline, Lewis said.
Morven Groves, who was promoted to managing partner at 10 Point Capital about a month ago, said the Atlanta-based private equity firm was "fortunate to partner" with Landry and Brees previously with Walk-On's. "At 10 Point our goal is to create dominant brands," she said, adding Smalls Sliders has "very strong unit economics," is "clearly differentiated" with a focused cheeseburger-slider menu served in a distinctive orange box. The corporate units do "over $2 million in sales out of 800 square feet," she said.
"We're looking to be with them on that path to growth. They've got a strong pipeline already. We see the potential to grow nationally and even internationally. There's a whole world out there that's very eager to eat burgers."
Lewis was CEO of Twist Brands, the umbrella company for paint-and-sip franchise Painting with a Twist, ceramics-painting franchise Color Me Mine and ceramics supplier Chesapeake Ceramics. The company added more than 160 franchise locations through mergers and acquisitions and organic growth in less than 2 and a half years under Lewis's leadership.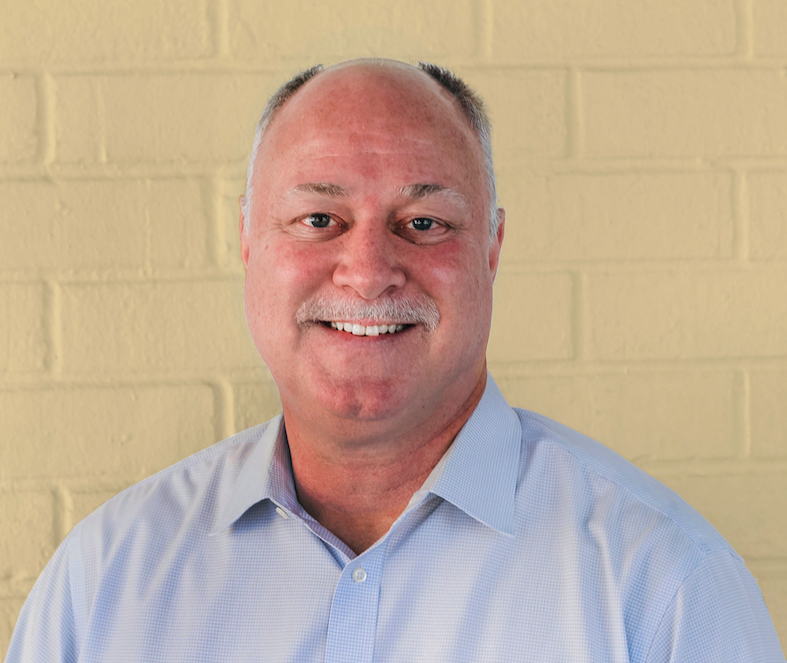 Before that Lewis was vice president and general counsel at Smoothie King, formerly based in New Orleans. He joined Smoothie King when it had 39 stores and helped lead it to over 950 stores globally. "I'm very familiar with the startup process of an emerging franchisor, after going through the growth of Smoothie King over the years. So that was something that I felt very comfortable with, and understood coming in what it would take to build a brand from scratch, actually from the whiteboard."
With 10 Point's investment, "the focus really is not changing, but the capital allows us to accelerate it," Lewis said. "What they're allowing us to do with the investment is to further invest in bringing on talented people, investing in our infrastructure for training and operations support."
Lewis regularly interacts with former New Orleans Saints quarterback Brees in board meetings and otherwise. "Drew is obviously very busy, but he does participate when he can and when he's needed. He's very involved, which is nice, and Drew is, besides a great football player, he's a very good business man."
Meanwhile, Brees and two of his college roommates at Purdue, Jason Loerzel and Ben Smith, are set to open one of their three Small Sliders locations in the New Orleans area soon. Read here about Brees and his college roommates' Stretch Zone venture.
How much does it help to have Brees as an early franchisee? "It helps a little," Lewis said, laughing at his understatement.