The multi-brand operator behind more than a dozen franchised brands is set to acquire Italian franchise stalwart Fazoli's for $130 million.
FAT Brands announced it would acquire the 33-year-old brand, its second major acquisition announcement in the past few weeks. In mid-October, the company announced it closed a deal to acquire Twin Peaks for $300 million.
The breakneck pace of consolidation for the company has been the goal for FAT Brands CEO Andy Wiederhorn. Even as he was buying brands left and right, things were moving too slow for the California-based public company. He told Franchise Times in 2019, "It's been a slower build than we want, meaning we have a very, very full pipeline of brands we would like to acquire and we are having to work a little bit harder than usual on the financing side of things."
In September, FAT Brands closed a $250 million securitization to partially pay for the Twin Peaks acquisition. That brings the total securitized fundraising to $750 million, which has also fueled the dizzying number of acquisitions, as seen below.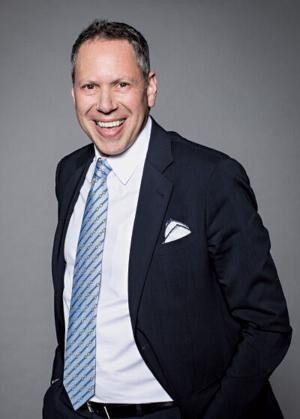 Fatburger | October 2017 
FAT Brands goes Public | October 2017
Ponderosa and Bonanza | October 2017
Fazoli's | Set to close December 2021
Already, the whole company is on track for $80 million in earnings for 2022, more with Fazoli's. And while it will take some time to close the deal and integrate the new brand, Wiederhorn called out some key competencies at the company.
"Fazoli's has a great growth story, in particular, over the last year," said Wiederhorn. "They continue to surpass sales expectations across the board. We have been eyeing this category for some time; however, we were waiting for the right brand—one that is high-growth, with almost all restaurants having drive-thru access—in addition to the synergies that we will achieve adding Fazoli's to our portfolio of brands."
Fazoli's, which is being sold by private equity investor Sentinel Capital Partners, leaned into off-premises and digital updates under the leadership of CEO Carl Howard. That helped move the company into the target zone for FAT Brands. Howard said the new ownership group would help enhance growth and further evolution.
Success with drive-thru operations, digital updates and smart new ways of doing business helped Fazoli's thrive as COVID-19 changed everything. That focus on off-premises and new ways of doing business made it an especially attractive target for Wiederhorn.
"It was very important, they've shown such strong resiliency through the whole pandemic and growth across the board, it really gave us a comfort," said Wiederhorn. "Some of those best practices will make their way into other FAT Brands concepts."
Fazoli's will expand the QSR holdings for the company in the Italian vertical that doesn't have a lot of competition. It also brings more than 100 restaurants at some stage of development.
Franchisees and prospective Fazoli's franchisees will see some notable changes, too. First, some peace of mind that they won't see another ownership group for a while. Wiederhorn said as operators, FAT Brands has no timeline to monetize the investment. Franchisees will also see some benefits of scale.
"There's a benefit for the current franchisees. There's the benefit of our purchasing power and marketing power as well as our development team. Growing the brand means they have more marketing dollars to spend," said Wiederhorn.
Howard and the entire management team will continue to operate Fazoli's under the FAT Brands banner. Howard said he's excited to keep working on the brand.
"We have had an outstanding year, and we couldn't be more pleased to join forces with FAT Brands, a company that has the same growth-oriented mentality as us at Fazoli's," said Howard in a statement. "From co-branding to virtual kitchens to menu development opportunities, we see great value in being a part of FAT Brands."
The more than 200 Fazoli's restaurants will bring FAT Brands' overall footprint to about 2,300 locations across 15 brands globally and push system sales to more than $2.1 billion, according to the company.