After quickly building Quality Restaurant Group's portfolio with 200 Pizza Huts, 27 Arby's stores, 67 Moe's Southwest Grill locations and most recently the purchase of 62 Sonic Drive-In restaurants, Matt Slaine said he's now working on "tuck-in acquisitions" within his four brands. That means buying smaller groups of restaurants in QRG's existing geographies to continue building scale, which Slaine, Quality Restaurant Group's CEO, said is an overarching goal of his and of partner Matt Ailey's.
"It's important for us to be relevant franchisees and to come in with scale," said Slaine of identifying potential acquisitions. "We want to partner with systems where we can be change agents," which in some cases means fixing something in the brand and also applying what they've learned in other systems.
Slaine, who along with Unbridled Capital's Rick Ormsby and Cadence Bank's Dan Holland joined Franchise Times Publisher Mary Jo Larson for a Dealmakers Week panel to talk about attracting capital, said the impacts of the COVID-19 pandemic on the restaurant industry have complicated conversations with potential sellers. One of the biggest issues, particularly with the smaller tuck-in deals QRG is seeking, is not being able to align on valuation.
"…A seller in a system that's been impacted negatively wants to sell off 2019 or quote unquote normalized numbers, and yet a buyer certainly doesn't want to buy something that's down 20 percent or 10 percent off a hypothetical normalized number," said Slaine. "So that alignment has been really very, very challenging."
The deal climate, said Ormsby, who mainly works on the sell-side of franchise deals, is "pretty aggressive," and within the quick-service restaurant segment the deals are falling into three different buckets. The first includes top-performing brands like Taco Bell or Popeyes.
"People are paying current multiples, which are great multiples on really high EBITDA" or cash flow, said Ormsby. "That's resulting in valuations that are, like, a time and half more than at this time last year and you're like, wow, how the heck is this happing. And they're getting financed."
The second bucket includes brands that historically have done OK, with EBITDA multiples up slightly and buyers willing to pay some but not all of the increases. Lenders, said Ormsby might not view them as positively.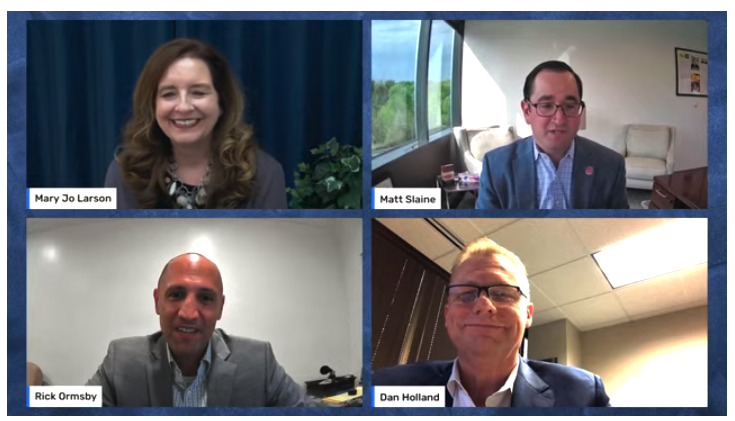 The last bucket includes brands that have either languished historically or haven't done well during the pandemic or those that are smaller in unit count and, while they may have doubled their EBITDA during the pandemic, have struggled historically. "The rising tide is not lifting this boat nearly as much," Ormsby said of the third group.
On the lending side, said Holland, who launched Cadence Bank's restaurant group in 2012, the strength and support of the franchisor is a big part of the financing equation. He looks for visible signals such as is the franchisor spending its royalties in areas such as marketing support, site development and product innovation. Behind the scenes, it's "how do franchisors behave in challenging situations," with the pandemic being exhibit A.
"I can tell you unequivocally, the franchisors, at least the ones we do a lot of business in, all stepped up to the plate," said Holland. They "were proactive in calling us, the lenders, to let us know what they were doing to support their franchise community. That included royalty deferment, advertising deferment … giving rent relief to some of their franchisees."
Looking ahead, Slaine said he and Quality Restaurant Group are "very bullish on the future of franchise restaurants," especially those in the QSR and fast-casual segments, because even through the pandemic consumers proved the demand was there.
"They wanted to go out and get their favorite brand. They didn't eat it in the dining room, they did it through the drive-thru or curbside carryout—the most famous term that's been invented in the restaurant business in 2020," said Slaine. "Curbside carryout and what that means to the business, it means everyone can effectively have a drive-thru if you can execute that well."  
For more insight from these and other speakers, watch a replay of Wednesday's Dealmakers Week sessions. Dealmakers Week continues Thursday with sessions covering what's hot and what's not in franchise M&A, plus go inside the deals with some of this year's Franchise Times Dealmakers award winners.