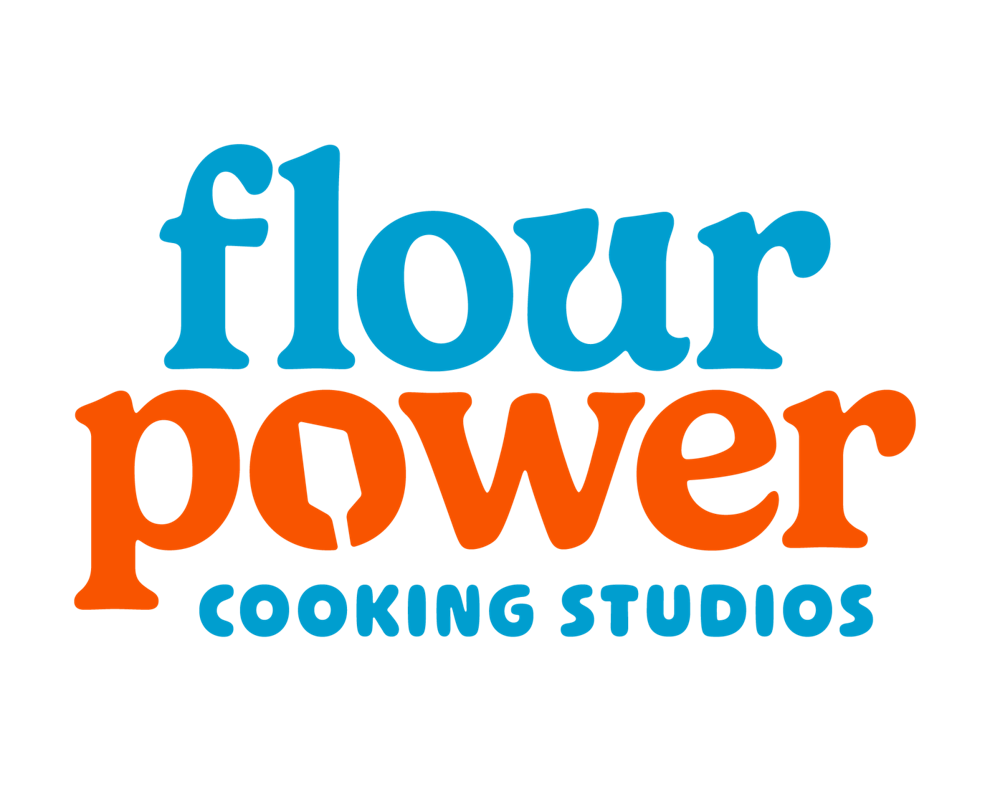 Most people have attended their share of after-work happy hours with their coworkers. But what about a group cooking class?
Flour Power Cooking Studios is trying to make that the latest trend with its recent rebranding, which follows Won Life Brands' acquisition last August. Won Life's other brands are Famous Toastery, Cartridge World and Big Burger Spot. Won Life describes itself as an umbrella company with an emphasis on "delivering exceptional experiences in the communities we serve," according to its website.
Related: For Famous Toastery's New Culinary Officer, Food Is Everything
"I love a good bar visit every now and again, but there's only so much that you're going to do before you're sick to death of it. You want to have a fun, new experience that you haven't had before," President Sarah Moritz said.
No one will walk out of Flour Power ready to run a Michelin Star restaurant. But, Moritz said, "we certainly try and make you really fun at dinner parties."
Moritz joined Flour Power as part of Won Life's acquisition of the brand last year. Flour Power recently redesigned its logo and studios to emphasize its all-ages approach to cooking classes. Before, Moritz said, it had a more "kiddie" feel to its overall design.
When Susan Caldwell founded the franchise in 2008, it was initially called Lil' Chef. Flour Power has since expanded to 16 studios across eight states. The brand is 100 percent franchised. Lil' Chef eventually became Flour Power Kids Cooking Studios, and has since dropped the "Kids."
The franchise has expanded its offerings, too, beyond "lil" folks—from ages 2.5 to adult cooking classes, as well as special events, like birthday parties, corporate outing cooking classes and gingerbread house decorating.
"We need to make sure that it's clear that we are for everyone. Everyone's welcome to our table," Moritz said.
Flour Power isn't trying to be a professional cooking studio. These classes are meant to be casual and a means to teach people essential life skills, Moritz said.
"The act of cooking benefits everyone," she said. "It positively impacts every individual, families, communities."
Another aspect of the brand refresh is its new core values: everyone is welcome, they'll be joyfully served and messes are encouraged, but shouldn't be left for others.
Flour Power will welcome a chef to its executive team this July. She's a former culinary instructor at a Texas school district, where she took the cooking program from four kids to more than 100, Moritz said. "She is a builder of things, and she is passionate about it," she said.
Canada-based Little Kitchen Academy is a similar franchise concept, teaching kids ages 3-18 about cooking using a Montessori approach. The brand began in Vancouver in 2019 and has since brought on "Iron Chef" Cat Cora as an ambassador.
The initial investment to open a Flour Power franchise ranges from $204,100 to $432,700.
Flour Power intends to open its 17th and 18th locations by the end of this year.