Ampex Brands CEO Tabbassum Mumtaz likened the company's acquisition of Au Bon Pain to a star athlete becoming a coach or a cook who dreams of owning the restaurant in which they work. Acquiring the 171-location concept from Panera Bread is the next exciting challenge for Mumtaz.
"Your dreams start growing as you grow, you start thinking about running a store, owning a store, then you start thinking about multiple locations then the whole brand," said Mumtaz.
The leader of more than 400 restaurants and convenience stores said 2020 was a great year for the company, and the acquisition was a mix of opportunity and passion for the brand.
"The timing is good. Last year went great for us as QSR operators, so this was a great opportunity," said Mumtaz. "Every time there's a great opportunity and it connects with us, we look into it. We looked at a couple other brands closely, but I think the strength of the brand and the connection to consumers excites all of us."
Ampex Brands, which Mumtaz founded in 2005, is a longtime franchisee of Pizza Hut, KFC, Taco Bell, Long John Silver's and 7-Eleven.
As for the passion, it wasn't only the entrepreneurial next step for Mumtaz and the team. He said true excitement for the brand is another driving force.
"Just owning a brand is not something you want to do—you have to connect with the brand and it's one that my team really connected with. We visited almost every store. And meeting the team they have today and the way our team interacts, it excites the whole team," said Mumtaz.
The acquisition is expected to add 10 percent to company revenue on day one, and grants franchising rights to 131 more locations.
Ericka Garza to lead Au Bon Pain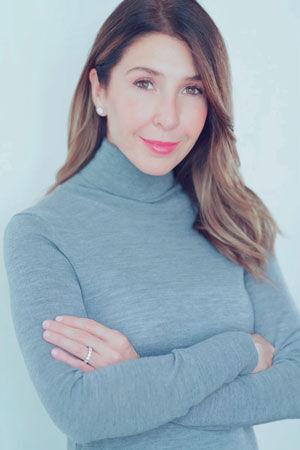 At the helm of the franchise is Ericka Garza, brand president for Au Bon Pain. She has a deep career in franchise development with senior roles at Boston's Pizza, where she served as director of international development, and then at Yum Brands, where she was the director of growth at Pizza Hut. She said her No. 1 job now is meeting everyone.
"We inherited a really great culture, but new leadership brings different culture. We're in a stage where we're all getting to know each other," said Garza. "My goal is to get out in to the markets and meet the franchisees and the team members and talk with customers. One of my top priorities is to meet everyone."
Given her background, the next item on her list is serious growth for the concept. Au Bon Pain has mostly been a non-traditional real estate concept, but with new leadership also comes a new mindset.
"Growth is huge, expanding our footprint globally and domestically. Secondly, being able to change some of our current prototypes is something we're really talking about. Today, we're a non-traditional format. I can envision this being a different location, a different look and feel and a lot of innovation," said Garza.
Also joining the company to work through combining the business and leading the growth to come is Chief Operating Officer Brian Bacica. He has a hospitality background at Disneyland, Universal Studios and most recently was CEO of Peak Even Services, a party-rental company. Beth Collins also joins as the first global chief marketing officer for Ampex and Au Bon Pain. She had prior marketing leadership roles at Raising Cane's, Twin Peaks and Lucky Strike.
Read more about the ongoing trend of savvy franchisees becoming franchisors—and how past acquisitions like this have fared—in the September issue of Franchise Times.