Rapid Fired Pizza—a Kettering, Ohio-based fast-casual pizza restaurant with more than 30 restaurants open in six states—has been acquired by Pie Guys Restaurants. The franchisee group is led by Mike Kern, who will become CEO and president of the system, while his business partner, Chip Hurst, will serve as the new chief development officer. Terms of the deal were not disclosed, but Hurst said they began negotiations in late January and closed the deal on September 30.
Ray Wiley, who founded Rapid Fired Pizza in 2015, will continue to operate locations in Ohio as a licensee after divesting ownership of the company. The concept features individually sized, made-to-order pizzas cooked in 180 seconds or less.
"The fact that we have more than walked a mile in the shoes of Rapid Fired franchisees and area developers really puts us in a good position to understand the fundamental requirements and challenges, or areas of further opportunity in that model," said Kern, who opened his first franchised Rapid Fired Pizza location with Hurst in 2018 as area developers of South and North Carolina.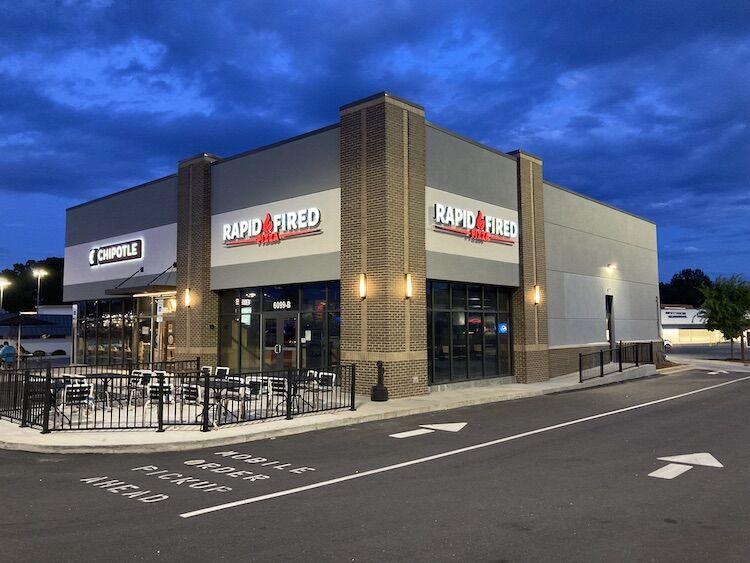 They added two more units and listed their positive initial experience and their admiration of the brand's design—both from a consumer-facing and operating-facing perspective—as reasons why they decided to buy the company. Their first order of business after taking over Rapid Fired Pizza will be figuring out how they're going to grow and if they'll continue with an area developer model.
"We're trying to figure all that out before the next round of FDDs are due next April," Hurst said. "We certainly have our portals open and will entertain single-unit franchisees in areas that are not currently part of territories. We have not closed doors to any opportunities and are willing to talk to everybody."
Kern considers himself a lifelong chain restaurant person, proven by his work in brand marketing for KFC and PepsiCo back in the '90s to serving as chief marketing officer at Long John Silver's. Kern eventually felt the pull to become an owner and operator and decided to acquire a few franchised Long John Silver's stores.
After growing to a couple dozen units, he was asked by a group of investors trying to acquire Long John Silver's from Yum Brands to work with them, and when Yum sold the brand to LJS Partners in 2011, Kern stepped up to lead the brand as CEO until 2014.  
"I kind of cut my teeth learning in franchisee-designed systems where the model absolutely required franchisee-franchisor collaboration for mutual success, so that's the only way I really know how to go about this type of opportunity," Kern said, adding that Wiley and his team "did a phenomenal job in his conception and scaling of the brand."
"My background should hopefully allow me, along with Chip, to help very much take that to another level or two or three to continue optimizing that model."
Their tale follows a recent trend of franchisees taking over leadership of brands, like BodyBar Pilates franchisees Matt and Kamille McCollum who became CEO and chief operating officer, respectively, in June 2019.