Nick Marco came up with the name of "Hand & Stone" when he was 14 years old. Marco pitched the idea to his father, John Marco, who promised a car to whichever kid came up with the name that stuck. Oak kitchen cabinets were filled with different names scribbled on paper, but Marco pitched "hand and stone" to his dad because he kept talking about hot stone massages—which ended up being the future brand's signature service and a key differentiator in the massage segment.
The founder woke up at 2 a.m. with Barnes & Noble and Harry & David on his mind, and knew Hand & Stone was the right pick. He raced downstairs and registered the name, and Marco got his Acura, "which is definitely not a typical first car," Marco said.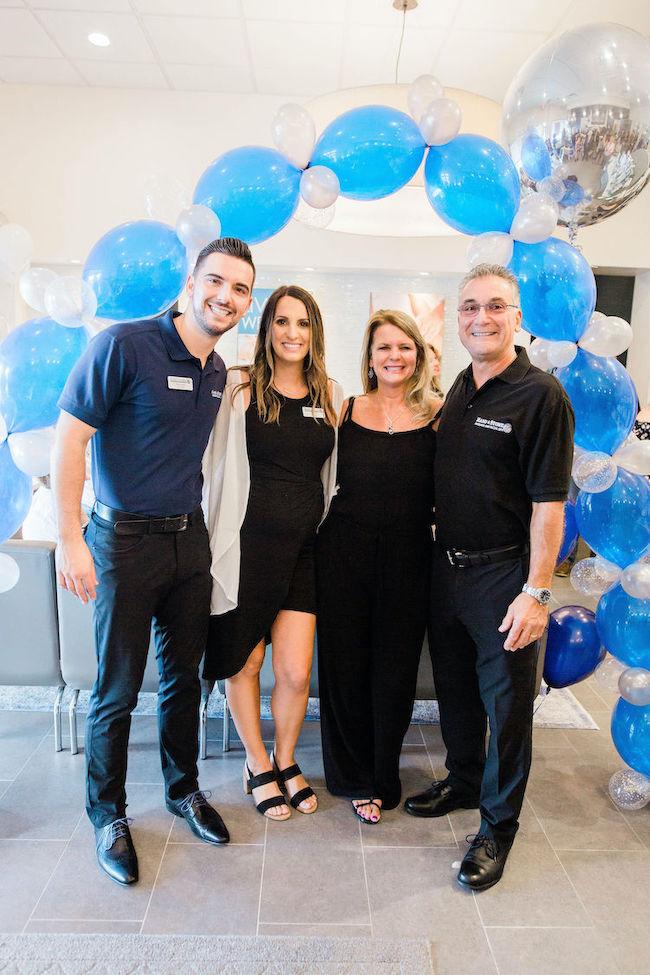 Fast forward to now, and Hand & Stone Massage and Facial Spa just passed 500 locations in the U.S. and Canada. Marco owns nine of those units in New Jersey, four of which he acquired this summer—Middletown, Brick, Spring Lake and West Long Branch.
On June 1, Marco acquired two locations in Spring Lake, New Jersey from Paul and Maria Cermatori, the first franchisees of Hand & Stone since October 2006 who happened to be Marco's best friend's parents from childhood who lived up the block.
"It was quite the full circle moment," Marco said. "…It was pretty amazing, it was just on their kitchen table where we sold our first franchise to them, the Spring Lake, New Jersey location. Their retirement has come. They've been part of Hand & Stone since a year after we opened our first location. They're the 'OGs' if you will."
Marco also closed on two more locations from Kevin and Candy Ruddy, some of the first financial backers for the brand, in mid-June. The first-ever Hand & Stone location he opened was in 2014 with his sister, Tara Bogota.
"I always saw myself becoming a doctor, and part of that really was just from my passion for science and the body and biology, but I wasn't so sure about it, so I went to nursing school," Marco recalled. While he became a nurse and still serves twice per month in an ICU, "I'm the type of person who likes to wear my entrepreneur hat in different ways, which is not exactly the best fit to be a doctor…I'm always kind of evolving, so owning this franchise was a no-brainer for me."
Marco is also a regional developer for the massage and facial brand, "which feeds into my passion for supporting owners and managers, and I happen to be supporting them in a business that I know really well."
Marco also pointed to the brand's ability to weather the pandemic as proof that the concept is durable.
"The way that a massage and facial business which involves contact was able to be so successful in a global pandemic should really open peoples' eyes who may count us out on their initial list of options for franchises," he added.
Hand & Stone won the Franchise Times Zor Award this February in the Lookin' Good category. It costs between $581,326 and $695,146 to own a Hand & Stone franchise.
The brand also made its first Canadian acquisition in May, purchasing the 24-unit Massage Experts franchise.