In a 60/40 split, Playa Bowls co-founders Rob Giuliani and Abby Taylor received a majority investment from Tamarix Equity Partners and Pacific General Holdings. Giuliani will remain in his position as CEO and Taylor will remain as chief marketing officer.
"Looking at these partnerships and their models, it only made sense for them to come in from a majority investment," Giuliani said. "I fought the best I could to get a minority, and Abby and I rolled a big chunk of our equity back into it, which showed we were serious and still have a lot of emotion and passion for this brand as well…it was a great deal at the end of the day."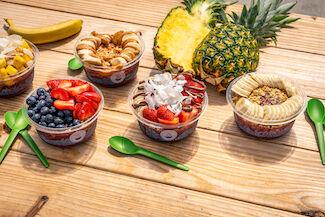 "It was about finding the right people who would let us do our thing and take it to the next level," Taylor added. "We learned so much in the last year, and it seemed like no matter who we'd work with, the structure of the deal was pretty much the same across the board and was a majority investment."
Both Jersey Shore natives and longtime surfers, Giuliani and Taylor created the acai and smoothie bowl concept in 2014 after striking a deal with the pizza shop owner they lived above in Belmar, New Jersey. What started off as a sidewalk pop-up stand designed to give a healthier option to surfers and beachgoers is now a 120-plus-unit brand valued at $65 million.
"We thought we were sellouts if we started selling our brand to other people. We didn't understand the true concept of franchising, and we kept saying no to it," Giuliani admitted, until early 2016. "…Abby and I really saw the power of franchising with other entrepreneurs coming in with their capital and brining our brand to the next level."
When the duo started speaking with and getting "courted" by several investors in the past year, it was important for them to find a company that understood who they were and what they wanted the future of Playa Bowls to look like. Tamarix and Pacific General are both New York-based investment firms, though the latter also has an office in Seoul, South Korea.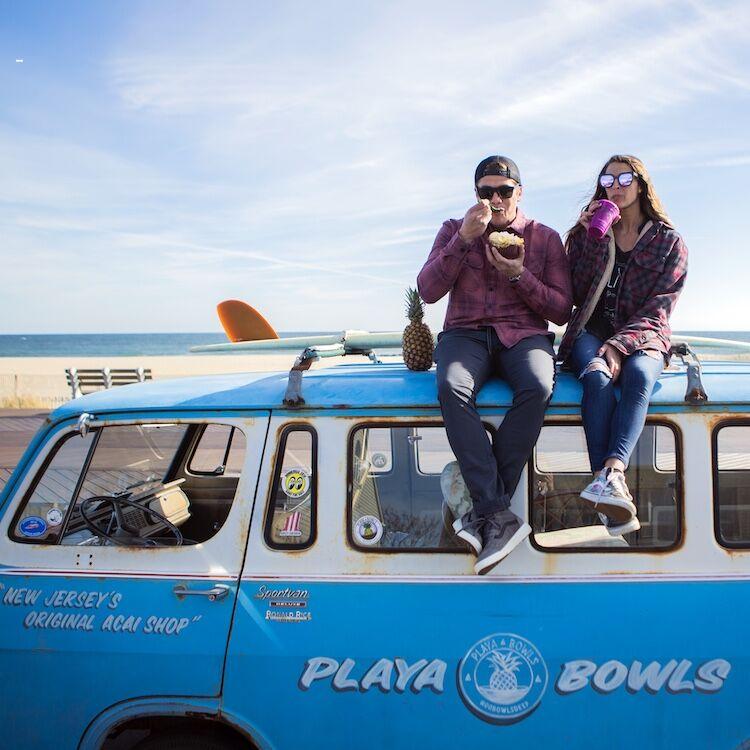 When Giuliani and Taylor first met Pacific General CEO Matthew Yoon, "he just had this laid-back style and said the right things," Giuliani said, "which was, 'we want you to continue running and building this company, and we'll build this system with you, not put you in our system.'
"That was the most powerful statement I had heard from any investor," Giuliani continued. "Others said, 'I want you to use our system and our CFO and our distribution,' which was going to change the thread of who Playa Bowls was quick."
As for the future of Playa Bowls, Giuliani and Taylor said to look for continued domestic expansion, and eventually, international expansion. They're in the process of hiring key people to help grow the brand's footprint on the West Coast and hope to have 500 total stores by 2024. They have 40 signed agreements in the pipeline, of which 22 have leases signed and are projected to open by January 2022.
"We'll also be looking into vertical integration and acquiring small brands we think would fit with Playa Bowls," Giuliani said. "I'm a huge foodie, and I think my eyes are bigger than my stomach…we haven't formed strategies about when or how or what brands, but I think they're going to follow my lead. If I find something attractive, we'll look at the numbers."
Giuliani estimates about 80 percent of franchisees are multi-unit owners and operators. It costs between $250,000 and $300,000 to open a Playa Bowls franchise, depending on location and buildout.