Heyday, a skincare company founded in 2015 with 10 stores in New York, California and Pennsylvania, raised $20 million in Series B funding led by Level 5 Capital Partners and existing investors Lerer Hippeau and Fifth Wall Ventures. The brand also announced on Tuesday plans to scale via franchising, with Level 5 committed to investing in 40 stores.
Heyday seeks to make spa-level facials and skincare more accessible. Local shops will be owned by franchisees, and estheticians will recommend personalized skincare products in treatment rooms and through virtual experiences on an e-commerce platform.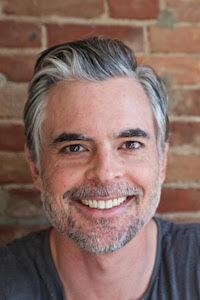 "When you see the word 'spa,' it does have this bougie and pampering" connotation, said Adam Ross, CEO and co-founder of Heyday. "Not that there's anything wrong with that, but what we wanted to do was take it out of the spa and reposition it in an unintimidating, design-inspired space." A little more than 25 percent of Heyday clients come in having never experienced a facial before, Ross added.
Michael Pollak, co-founder and chief experience officer at Heyday, said he personally dealt with acne as a teenager, yet he didn't experience his first facial until he was an adult. Though people keep asking if the brand will branch out with eyebrow services or other offerings, Pollak said they're focusing solely on skincare.
"We always come back to skincare. It's such a critical habit for so many people. You talk about the face and it's the thing you literally face the world with, so it's important people feel confidence. We're going to focus on that and on doing it well," Pollak said. "We're taking facials that existed in spas and putting it in an environment to reach more people and bring them into the category and space."
To open a Heyday franchise, the initial investment ranges from $590,000 to just under $900,000. "As we build our brand to scale, Level 5 has got an incredible base of talent to scale quickly," Ross said.
Level 5 was founded in 2009 by tech executives to invest in high-end wellness and lifestyle offers. Heyday marks the first skincare-exclusive brand in Level 5's portfolio, joining other brands such as Orangetheory Fitness, Big Blue Swim School and Restore Hyper Wellness & Cryotherapy.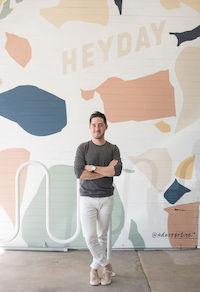 "The Heyday approach is very consumer-experiential and supported by technology," said Chris Kenny, managing partner at Level 5. "Heyday has the chance to be a crossover tech platform with a local omni-channel presence. When we look at investments, we also look at" the potential for "mass personalization … It's really about building the next generation's skincare platform. That $20 million, a big chunk of that is going into the tech piece."
Heyday estheticians have done more than 350,000 facials in the last five years, and Kenny predicts that number will reach four million by 2022. Heyday's corporate team includes chief development officer Sean Bock, who previously oversaw franchise growth at Drybar, and recent hire Maureen Sullivan, former president and chief operating officer at Rent the Runway who will lead the brand's franchise expansion as president.
Another service-based start-up, hair color salon Madison Reed, announced plans in September 2019 to also scale quickly by franchising, hoping to open 600 of its Color Bars by 2024 in a joint venture with Franworth and marking "the first digitally native vertical brand to use the franchise business model as a growth strategy," according to the press release. So far, the brand has about 30 Color Bars open.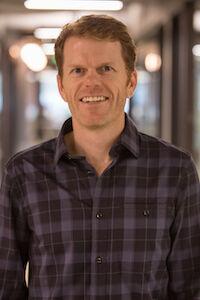 Heyday also has lofty goals to expand its footprint by hundreds of stores in the next five years, but the emerging brand will need to be careful to balance selling franchise agreements with actually opening stores. Big Blue Swim School is running into that issue. With more than 120 units sold, the brand has just one franchise location open, in Georgia. Level 5 Capital Partners acquired a majority stake in the swim franchise in 2017 and committed to infusing $17 million into the brand in 2019.
"What's most important and why we're excited about the franchise direction for us is finding owners who are passionate about people, and really interested in a category that has been on the rise and continues to be on the rise," Pollak said. "We're really passionate about developing a really high-performing team and community of customers, and we feel localizing that will only make it stronger."