Raising $7.5 million in Series A capital "means everything to us," said Zach Vouga, co-founder and co-CEO of Plant Power Fast Food, a San Diego-based franchise with eight locations open, plus a food truck. Four locations in California are franchisee-owned, with two more under development in Las Vegas.
"It allows us to continue our national expansion plans with a focus on new corporate unit development, continue to build our franchise infrastructure and support systems, and expand our centralized food production facility," Vouga added.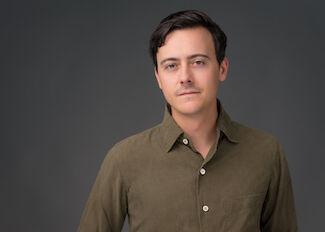 The vegan brand is focused on the fast-food drive-thru segment and serves cruelty-free, plant-based burgers, chicken, fish, fries and shakes. Its been looking for fundraising since its inception in January 2016, Vouga said, though that capital partnership needs to be "in tandem with an unwavering belief in our mission to change the world."
"Now more than ever, guests are looking for new options. They want to know their dollars are being spent at establishments that have a greater mission and vision to impress upon the world," Vouga said. Plant Power burgers "use substantially less water, land and electricity to produce than their animal-based counterparts," and he listed primary competitors as other traditional drive-thru burger brands. "We stand out because of our dedication to sustainable and ethical cuisine, our culture of team members who want to change the world with us, and our clean, modern and eco-friendly restaurant design."
The Series A capital raise was led by Helia Capital USA—a subsidiary of Fusion Ventures, Eat Beyond Global Holdings, Batta Foods, and additional funding from Aileen Getty and individual investors.
Plant Power Restaurant Group, the parent company of the brand, added Sebastien Koechli to its board of directors and is bulking up its leadership team following the raise, including Edmund Har as new chief financial officer, former Chipotle operations director Dan Lowe as director of operations, former Hard Rock Café and Yum Brands executive Rita Ugarte as director of new restaurant openings, and former U.S. Navy HR manager Fabian Cervantes as director of human resources.
"We manufacture many of our products at our centralized food production facility," Vouga said. "For the rest, we've crafted strategic partnerships with other mission-aligned organizations to co-create unique and proprietary offerings that you can only find at Plant Power Fast Food."
Most recently, the brand solidified a partnership with Alpha Foods to co-develop and produce a custom line of "chicken" patties, tenders, nuggets, and "fish" fillets. "All of this lends itself to a custom Plant Power experience that you won't find in the freezer section at your local grocery store," Vouga added.
It costs anywhere from $1 million to $2 million to open a Plant Power Fast Food franchise location, depending on type of build and whether it has a drive-thru.