Capriotti's finalized an acquisition of Wing Zone, and the 115-location sandwich chain is ready to "invest, invest, invest."
With the addition of Wing Zone, the fast-casual wing concept with 31 U.S. locations and 36 abroad, the combined company reported more than $100 million in system sales. Capriotti's Chief Development Officer David Bloom said the acquisition is the culmination of long and choosy process.
"We'd been pursuing acquisitions for two to three years," said Bloom. "We've been pretty disciplined about saying, 'no' when we didn't think the price was right or it wasn't in our wheelhouse or didn't make good business sense."
He said the price, while undisclosed, was right and there is a lot of upside potential. After a third year of record sales, Bloom said this was no financial play but a step into the future for the two companies.
"We're seeing a lot of the acquisitions and restructuring as financial management," said Bloom. "For folks like us who are growing and have infrastructure we can employ, the operations to share, we can make acquisitions that are going to be accretive, not just eliminating redundancy and do financial machinations."
One key area of evolution for Wing Zone will be technology. Capriotti's has made many investments in technology and many of its leaders have deep technology backgrounds. The company already has numerous virtual brands, ghost kitchens under all the major providers and has generally embraced and invested in all manner of efficient technology in its restaurants.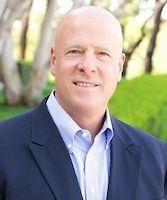 "For years now, we've thought of ourselves as a technology-enabled service company; technology is a huge differentiator for us that we keep leveraging. Wing Zone had not been able to make those investments—they didn't have the resources or expertise. When you can do that, the payback can be exponential," said Bloom. "During the due diligence process we started working with a lot of the largest back-of-house automation companies. We're going to work on a lot of that and we have a lot to figure out, that's a multi-year investment. That's where we're taking the brand."
He said in essence, since much of Wing Zone's food comes out of fryers, the kitchen is already half automated with modern fryer technology. That other 50 percent, however, "is going to take millions and years to get perfect."
The first step, however, is integrating all the systems behind Capriotti's strong performance in the last few years and double-digit same-store sales increases through 2020. Management systems, analytics tools, marketing databases, training and real estate analysis will all overlay the individual Wing Zone restaurants in the first months with Capriotti's. According to CEO Ashley Morris, who will take over as CEO of Wing Zone as well, the company is already poised for the high level of pickup and delivery business—something Capriotti's can learn from, too.
"We look forward to leveraging our expertise in franchising, operational excellence and technology with Wing Zone's off-premise experience to help both brands continue to grow. We are thrilled to welcome Wing Zone into the Capriotti's family and are excited about what lies ahead," said Morris.
Bloom admitted there are a lot of new entrants into the chicken space, especially the delivery end of the segment. He like's Wing Zone's odds of dominating the category with the right investment and coming at the challenge as a laser-focused concept.
"You can say the same about pizza, there are new concepts all the time and some new spin, but the reality is that the dominance of Domino's is undeniable globally. You can tell me you have the best Korean chicken or chicken sandwich, at the end of the day there will be one or two payers that will dominate this off-premises category and the fried chicken category," said Bloom. "That's what we want Wing Zone to look like just from a role-model standpoint."
He said Wingstop is clearly No. 1, but there is no clear No. 2 brand. To reach that lofty goal, there's a lot of work between 67 locations and a dominant position.
"It's going to be super competitive, but it's going to come down to who is going to be able to execute the best. What I see is a lot of people trying to fix their brands that aren't working, they're trying to fill holes. Chicken wings is one of the things they're using. That's not our approach. We want to make sure Wing Zone kills it."
Bloom said the company had ample capital from new strategic investors that oversubscribed to the deal and that it was ready to "invest, invest, invest" for the long term for sales growth and franchisee profitability.