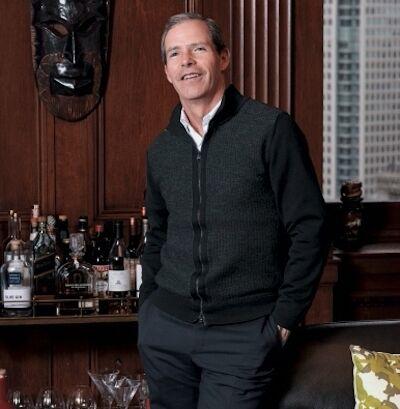 Franchise Times today announces winners of the 2020 Franchise Times Dealmakers awards, the eighth annual project recognizing the boldest players driving mergers and acquisitions in franchising.
The 2020 Franchise Times Dealmakers will accept awards at a gala awards event Tuesday, March 10, when the 2020 Deal of the Year will also be recognized. The awards event is a highlight of the Franchise Investment Conference, March 9-11, at the Times Finance & Growth Conference, at the Renaissance Dallas at Plano Legacy West. All deals will be featured in the April issue of Franchise Times.
The Franchise Times Dealmakers awards are selected by a panel of judges from nominations submitted in the fourth quarter of each year and covering M&A transactions in franchising for the trailing 18 months ending December 31.
DEALMAKERS OF THE YEAR 2020 (in alphabetical order):
Ace Hardware buys Handyman Matters from founder Andy Bell, will re-brand and roll out Ace Handyman Services in 2020.
Auspex Capital advised Wenesco Group, a NJ-based Wendy's franchisee, in buyout of the estate of former 80 percent owner and merger with Triwen Group.
Chicken Salad Chick and CEO Scott Deviney attracted Brentwood Associates as new investor, buying out Eagle Merchant Partners.
Luihn VantEdge Partners is the new entity for Taco Bell and KFC franchisee Jody Luihn after a majority recapitalization, advised by Trinity Capital.
The McLean Group advised CDM Fitness Holdings, Outdoor Living Brands, JACS Development and KiwiMex in four franchising deals.
Modern Acupuncture attracted LA-based Strand Equity and Seth Rodsky, a new player in the franchise space, along with actress Cameron Diaz as investors.
Premium Service Brands acquired Kitchen Wise, Maid Right and Renew Crew in three separate deals to add to its stable and increase unit sales to existing franchisees.
Self Esteem Brands, parent company of Anytime Fitness and Waxing the City, bought Basecamp Fitness and The Bar Method in two separate deals.
Sun Holdings, led by Guillermo Perales, bought 51 locations and development rights for 47 new units from McAlister's Deli in one of the brand's largest deals, and acquired the Taco Bueno brand.
Unbridled Capital advised Rage Inc.'s Bob Geist in the sale of 117 Pizza Hut stores and 38 fee properties to Tasty Huts LLC, primarily in North Carolina.
WKS Restaurant Group acquired 94 Denny's restaurants from QK Holdings in a stock sale, making WKS the largest franchisee in that system.
Special/Career Achievement: Terry Kelm for 16 years leading Sunbelt Franchise Re-sales, playing an active role in educating owners and selling nearly 400 businesses.