The successful launch since March 2019 of eight "Evolution" stores, which serve as labs where customers can try the latest 7-Eleven innovations and 7-Eleven can test what works, is leading to a major push into quick-service restaurants for the convenience-store giant.
Executives are betting its three new restaurant concepts will have "a halo effect on the rest of the food," said Chief Operating Officer Chris Tanco—and attract customers who still think of 7-Eleven as a pit stop only for giant Slurpees, sad hot dogs and nachos with disturbingly bright orange cheese.
"Today's opportunity is in the QSR space, and we are responding by aggressively rolling out our restaurants across the country," both in Evolution stores and beyond, said Tanco, with plans to open nearly 150 restaurants in 2021 alone.
7-Eleven, No. 2 on the Franchise Times Top 400 list, released in October, grew systemwide sales by 3.1 percent in 2020 from the year before, to $91.8 billion. Evolution stores are a big reason for the increase. Tanco calls them  "more like a laboratory store that allows us to test different platforms," especially its three new restaurant concepts. Read the Top 10 franchises on the newly released Franchise Times Top 400 here.
The idea is to "see which really resonate the most with customers, and if we get a lot of success, we take those ideas, those platforms and we retrofit them into the store standard." Sales are "so much higher in the Evolution stores," he said, up to three times higher in some cases.
7-Eleven acquired its first restaurant brand, Laredo Taco Company, as part of a 1,000-store acquisition of Stripes convenience stores from Sunoco in 2018. "When I visited the stores, I got very excited. There's a tremendous regard for these," Tanco said. "We're about to open five in Chicago," to add to Texas, Colorado, Florida, Oklahoma, San Diego and Washington, D.C.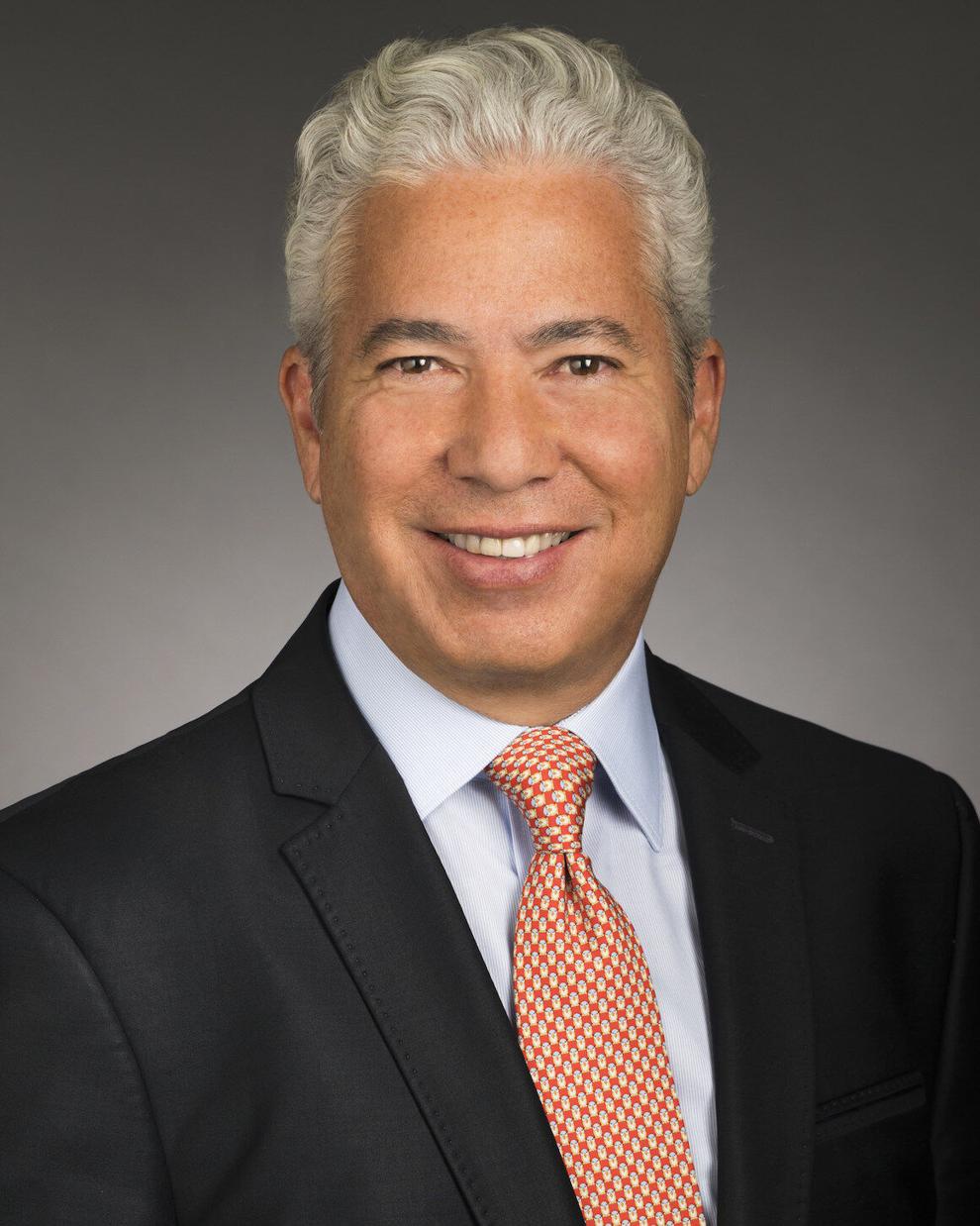 "Laredo Taco is a concept that's applicable across the entire country. Our total sales are significantly up, and our margins up, in those stores with restaurants."
Its Evolution store in Manassas, Virginia, opened in April 2021, was the first to offer two restaurant options in one location: Raise the Roost Chicken & Biscuits, 7-Eleven's offering in the red-hot chicken segment, and Parlor Pizza, an onsite pizzeria with hand-tossed, made-to-order pizzas.
"One of our strategies is to be a food and beverage destination for our customers, but to do that, you have to offer very high-quality, craveable, good-tasting food," said Tanco, who acknowledges the average customer might not think of 7-Eleven that way.
"I would say we are evolving that view right now. They get very surprised," he said about customers who try their newer food options, "and we need to do a better job of shouting this out to the world and making this overt."
"We've had great-tasting, great quality food for years. Sales have been up pretty significantly in that category. The accelerator of that is the restaurant. When you do the restaurant business it has a halo effect on the rest of the food."
Visit to Raise the Roost is underwhelming
A visit to 7-Eleven's first Raise the Roost, in Lower Manhattan, in September was underwhelming, especially in contrast to the jazzy video posted when the store opened in 2020. The restaurant was billed as "Chicken Worth Crossing the Road For," but in the skinny store a block or two from the New York Stock Exchange, there is no signage outside to tell about the restaurant inside.
A staffer was using the restaurant counter for a desk, leafing through a giant binder of laminated inventory sheets, only pushing those aside when the lone customer, me, asked if I could order. The chicken sandwich was indeed tasty, with a spicy crunch, and the biscuit as flaky as advertised, but both were dry as dust with not a condiment in sight.
Another Evolution store near Times Square, without a restaurant concept but twice as large as its counterpart down south and with an eye-catching electronic billboard out front, was more impressive.
Rows and rows of plump, fresh-looking wrap sandwiches and salads were right up front. A general manager was showing staffers how to rearrange goods to boost sales. "Let's sell some cookies tonight," he urged, touting the fresh-baked cookies on special. The beverage program—with hot and cold-pressed beverages offered from a half-dozen push-button machines—seemed likely to give a Dunkin' or a McDonald's a run for its money.
Nearby in Times Square, however, an enormous electronic billboard pushing McDonald's greatest hits showed that the king of QSR is still well out front. Average unit volumes are $2.38 million at McDonald's vs. $1.27 million at 7-Eleven, according to the Franchise Times Top 400.
But watch out for Tanco & Co. He and CEO Joe DePinto are focusing attention on their $21 billion acquisition of Speedway, the convenience store arm of Marathon Petroleum Corp., with approximately 3,800 stores in 36 states across the U.S. That acquisition, which closed in May 2021, brings 7-Eleven's North American portfolio to 14,000 stores—and the potential for many more quick-service restaurants.
A version of this article appears in the Restaurant Finance Monitor, sibling publication to Franchise Times.