For the first time in its 44 years of being in business, The Vitamin Shoppe will allow independent operators to own their supplement stores. The brand has been working on launching the new franchise program for more than a year, said Sharon Leite, CEO.
"This new franchise strategy builds on our mission of supporting health and wellness for all," Leite said. It allows us to reach more customers while partnering with highly motivated entrepreneurs who share our deep interest in the well-being of our communities. We are offering a proven and profitable business model in an expanding consumer sector with strong runway for growth."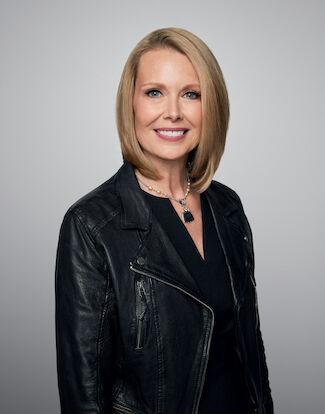 The timing of the launch coincides with COVID-19 and the growing consumer interest in physical, mental and emotional well-being, she added. During the pandemic, the global dietary supplements market was estimated at $170.4 billion in 2020 and is projected to reach $298.5 billion by 2027, according to a report by Global Industry Analysts.  
"Combined with favorable market conditions, such as the pandemic's impact on the retail real estate market, we believe this is an ideal time to add this innovative franchising element to our growth strategy," Leite said.
The Vitamin Shoppe, a subsidiary of Franchise Group, is based in Secaucus, New Jersey and offers an assortment of vitamins, minerals, supplements, herbs, CBD, homeopathic remedies and sports nutrition from 700 brands in addition to its own proprietary brands. The brand partnered with Martha Stewart in December 2020 to launch a new CBD collection that is exclusive to The Vitamin Shoppe and its Super Supplements stores.
"As a pioneer in the CBD space, The Vitamin Shoppe has taken a leadership position in this innovative wellness category as the only national retailer to offer a broad assortment of ingestible CBD," Leite said, including more than 20 CBD brands and its own proprietary formulas.
With more than 715 company-operated retail stores nationwide, the retailer will be working with both single-unit and multi-unit franchisees.
Though they haven't added any new c-suite executives for franchise-specific roles, Leite said the brand is prepared to provide support for franchisees in retail operations, supply chain, brand and product marketing, legal, real estate and digital integrations. "Our entire leadership team is fully involved and invested in the success of this new strategy, and it's embedded in who we are at The Vitamin Shoppe," Leite said.
"It's an exciting and rewarding time to be in the health and wellness space and our teams are incredibly passionate about supporting the lifelong wellness of our customers," she added.
In conjunction with the franchise program, The Vitamin Shoppe introduced a new retail format, reimagined their loyalty program and launched a new Asia business that adds to existing international partnerships in Central and South America, with the plan to continue expanding globally.  
The initial franchise fee for The Vitamin Shoppe is $40,000 with a cash investment of $200,000. The net worth requirement is $750,000.