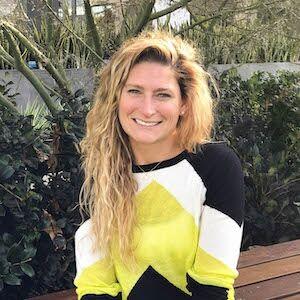 When Deanna Alfredo bought an AKT dance-based fitness franchise last year, she faced a few challenges. Chief among them: AKT stands for Anna Kaiser Technique, a New York-based celebrity trainer well known on the East and West coasts and other hotspots but not in suburban Detroit, Alfredo's location. Also, "it's not like SoulCycle, where you have something in the name to know the modality," she said. But the pandemic proved most daunting.
"We opened the first location in December of 2019, so only two-and-a-half months before we were shut down," Alfredo said. "The good news is, when we closed we had about 284 members We had a very good start. We worked very solid on our social media messaging, worked really solid with our grassroots marketing efforts."
Alfredo has "always" been an entrepreneur, she said. "I had a business for about 15 years that I grew from cradle to grave and sold it," working with foreclosed homes and maintenance and the banks. "I had that itch in me to do something new." 
She talked with several fitness brands, but "nothing resonated with me as being unique and special. Fitness is saturated. I knew I needed something that had a hook to it."
That "something" turned out to be AKT, which she saw at a West Coast franchise show and then visited one of the two original locations in the Hamptons. "It's dark," she said about the studios, which proves soothing to the clientele who may be worried about performing the dance moves. "It's comforting when it's dark and they close the doors. The lights are low, the music is great," and it's "never boring" all the way through the end.
"By the end when we do our performance song, when we turn on that disco ball, you're going to go all out. You're leaving the class on a high," she said. 
"We had a huge journey," she said, to survive during the pandemic. "My team and I put our heads together. We were closed on Monday, March 16," she said. "We researched the best way to stream in the music and the trainer's voice. We bought electronics, we shipped them to their home, we did testing" of the set-up for trainers "and we released a private Facebook group who were paid members."
She was finally able to open at 25 percent capacity on September 9. "We're still running virtual classes," plus in-studio classes and even outdoor classes. "It was 42 degrees today and we did an outdoor class this morning," she said when reached yesterday. "Welcome to Michigan."
Melissa Chordock is president of AKT, tapped by Xponential Fitness, the California-based parent company that bought the brand in 2018 and asked her to join them at headquarters in Los Angeles. 
"When I joined there were about 2 ½ studios," she said, meaning two founder locations in the Hamptons and then a "half" pop-up owned by a franchisee. Today, AKT has sold more than 100 units and has opened 17 more units on top of the base. By the end of this year, another seven should be open. 
"It is a brand that was birthed in Manhattan. It's exciting to see we're now in 11 states and a wide variety of markets," she said, from Gilbert, Arizona, to suburban Detroit to Charlottesville, Virginia.
Chordock said Xponential's track record of buying and growing many brands has helped in her efforts to expand AKT. "Having the bones of something that worked in other brands, it's allowed us to start ahead" of other franchises.
But don't say Chordock "moved" to Los Angeles for the AKT job. "I'm a New Yorker at heart. I never thought I'd leave Manhattan, but this opportunity was truly the opportunity of a lifetime," she said. "For the first two years I would consider myself bicoastal," but in March her husband was furloughed so he moved to be with her. 
"I still have my apartment in New York but I haven't been home since January," she said. "But I'm still a New Yorker. My driver's license says so."