Nail salon brands established in the last decade are pushing franchise growth after the pandemic, maintaining commitments to cleanliness and a lack of chemicals in the process.
Prose Nails recently opened its 27th location, this one in Sandy Springs, Georgia. It's the second unit for franchisee Emily Ebsworth, who operated Orangetheory Fitness units in the Macon area before making the switch to Prose. The Phoenix-based nail salon concept was already had many health and safety procedures in place prior to the COVID-19 pandemic, she said, including "hospital-grade sterilization, which is above and beyond what's recommended."
Nate McFarland, Prose CEO, said it's part of the brand's business model.
"Clean, healthy and beautiful, we talk about those words all the time, because that has to fit into our business model," McFarland said. "Clean was nice to have prior to COVID, and it was a must have during COVID. We actually saw a substantial increase in business during COVID, simply because clean became vital at that time."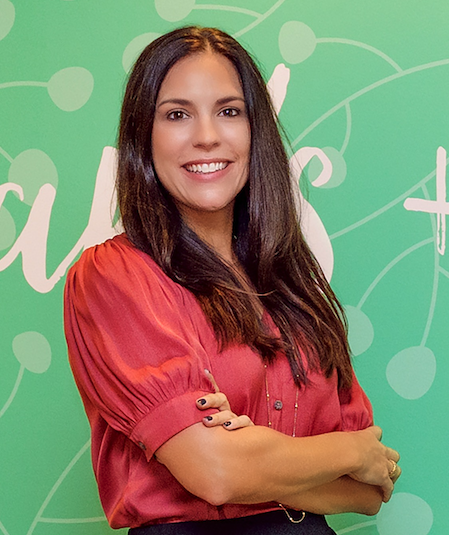 Ebsworth said Prose's membership model was also part of what attracted her to the brand. "I was a consumer of that marketplace, but had never worked in a nail salon or had experience there," she said. "But what I did have that transferred beautifully was how to operate and oversee a membership model. Also, the brand has tremendous opportunity for ancillary revenue, which fitness did not have."
Guy Coffey, CEO of 23-unit Frenchies Modern Nail Care, likewise said having a clean environment for customers has been a staple of the brand since it started in 2014, and will continue as it refocuses on franchise development.
"It's not an industry that had a great reputation overall for cleanliness," Coffey said. "We thought we could put a great customer experience in and also focus on making a clean environment. The goal was to create a mid-market offering between express nail studios and day spas."
After opening a few franchise units from 2014-2016, Coffey said the company began ramping up its development between 2017 and 2019.
"We got them up and running and most of them came online in the last half of 2019," Coffey said. "A lot of our studios got hit hard by COVID, so we immediately ceased all development and focused on helping our franchisees navigate the waters" to secure Paycheck Protection Program loans.
With the nail salon business getting back to normal, Coffey said Frenchies is restarting its development efforts as it touts cleanliness and the company's commitment to offering products free of acrylics.
"It's been our No. 1 thing," Coffey said. "If you walk by old nail salons, you'd smell it. It's super unhealthy. So, we said no matter what, we wouldn't be doing acrylics."
Prose also selects products without harsh chemicals, doesn't offer acrylic nail services and boasts a non-toxic nail polish line, Nail Poetry.
Another player in the segment is Freecoat Nails, acquired by Clean Juice founders Landon and Kat Eckles in 2020 with plans to expand via franchising. Just five locations are open. It, too, touts polishes with non-toxic chemicals, and also features vented manicure tables, air filtration systems and pedicure tubs free of jets that can breed bacteria.
According to Coffey, the newer brands focused on clean environments that avoid chemicals is good for the industry as a whole.
"The more and more of these competitors that come in, the less other types of practices can happen," Coffey said. "To be honest, I have no complaints. There's a large number of them that aren't doing things the right way, which is detrimental to those involved. I don't care if we put them out of business."