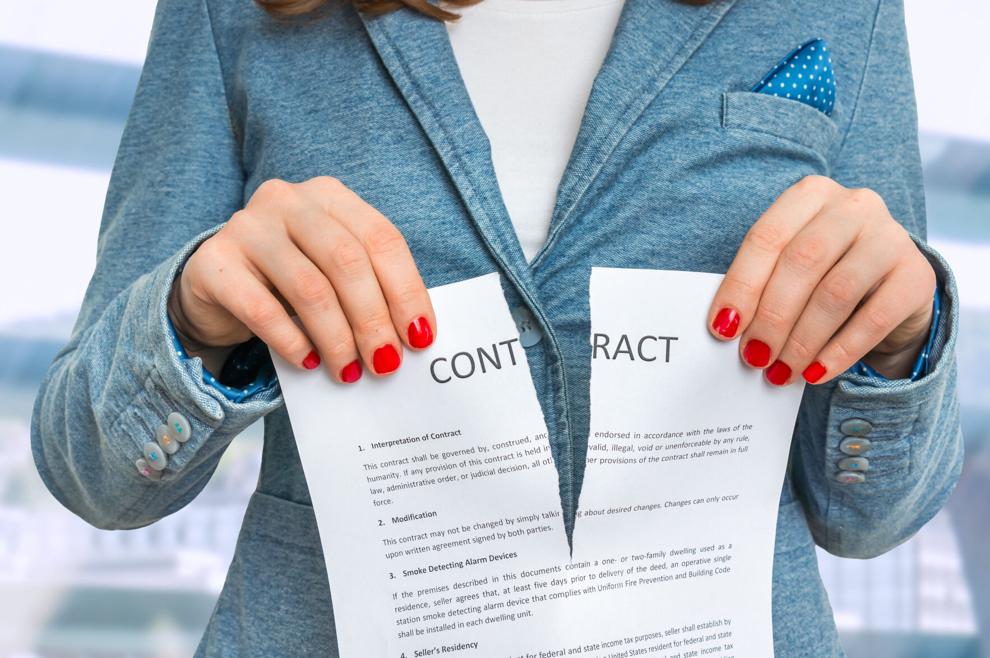 A Rosati's Pizza franchisee in Illinois lost her franchise last year after she publicly criticized a statewide restaurant shutdown order during the early weeks of the COVID-19 pandemic. Big Boy Restaurant Group terminated its franchise agreement with an owner in Michigan after he defied a pandemic-related state closure order and kept his restaurant open. In 2019, after a franchisee in Louisiana published a racially charged Facebook post, Walk-On's Sports Bistreaux terminated its relationship with the owner. And just last week, Kids 'R' Kids ended its contract with a franchisee in Georgia after a parent posted on Instagram about the day care center allegedly withholding meals from Black children.
There are numerous examples of franchisors exercising their ability to end the franchise agreement before the contractual term is up. Item 17 of the franchise disclosure document lays out provisions for "renewal, termination, transfer and dispute resolution," and the franchise agreement itself further describes the franchisor's rights and also when termination by the franchisee is warranted.
In the situations described above, said David Worthen, a partner at law firm Plave Koch who didn't work on these cases, the franchisor could have chosen to terminate the agreements based on "actions that are adverse to the system" or a franchisee "running contrary to the law."
Franchisors have a more solid case, he continued, when they can demonstrate a franchisee operated in violation of the law, though the specific language of some franchise agreements only allows for termination once a franchisee is convicted or has pleaded guilty to a felony. Proving adverse impacts on the franchise system "is a little trickier," he said, and the franchisor would need to provide evidence such as customer complaints or complaints from other franchisees.
Of course, not all terminations are the result of public disputes. "There's also a termination that is typically friendly, that is mutual. Just because we have a contract that ends in 10 years doesn't mean we can't terminate it. It could be you're unhappy, I'm unhappy—we're both unhappy. That's another option, that's the preferred option," David Gusewelle, an attorney at Drumm Law, told FT's Nicholas Upton last year.
Franchisors, noted Worthen, would be wise to identify franchisees who are unable, unwilling or who "just don't have the enthusiasm" to continue operating their franchise and assist them in a workout. "Any franchisor should, as a first course, look to identify these franchisees and assist them if they can," he said.
Sarah Yatchak, vice president of legal and general counsel at Great Clips, noted the Great Clips system has a cross-functional team ready to help franchisees explore an orderly exit strategy. Other franchise systems she's worked with have formal resale programs, "which can be helpful with these sorts of transitions, particularly if it's something the franchisor shares and discusses with franchisees often." Of course, she continued, "in cases of material default that impact the brand and system, helping facilitate a transition of the business may not be possible if there's a need to take immediate action."
Handling defaults during COVID
Many franchisors allowed more flexibility in adhering to brand standards, approved supplier provisions or even operating hours as franchisees made changes to their businesses to survive over the last year. As restrictions ease and business conditions improve, Worthen expects franchisors to start ramping up enforcement of the franchise agreement but noted many operators, depending on the industry, are still in a tough spot. "So your response as a franchisor needs to keep that in mind," he said. For others no longer as harshly impacted, "it's time to work back to some sense of normalcy."
"I'm sensing that franchisors are becoming more comfortable enforcing their franchise agreements now just because there does seem to be that light at the end of the tunnel," Worthen said.
As franchisors work to guide franchisees back to their brand standards or start enforcing remodel requirements, having a clear communication plan and timeline in place is important, both Worthen and Yatchak said. Worthen suggested something like a "new day letter, saying look, we've not been sending notices for royalty defaults or remodel requirements, but going forward we're going to be doing that."
Some conversations might necessitate a sit-down (or Zoom meeting) versus an email. It's one thing to say royalty payments are being enforced again, said Worthen, and "it's another to say you're a year overdue for a half-a-million-dollar remodel and you've got a month to do it."
Yatchak said franchisors should articulate the business case for a return to standard operating procedures and, where appropriate, seek buy-in from the franchise advisory council or another group of trusted franchisees. That approach, she said, "also is a great step at ensuring the franchisor's thinking and approach related to resuming standard operating procedures resonate with key franchisees in the system who are tasked with thinking beyond themselves."