During this tumultuous year, many franchises found creative ways to give back to their struggling communities. Similarly, in a first this holiday season, Batteries Plus contributed to Toys for Tots, a 73-year charity program run by the U.S. Marine Corps Reserve, to help power up toy gifts to children in need by donating 60,000 AA batteries in a partnership with Duracell.
"Many of the toys require batteries, so (Toys for Tots) is faced with either delivering toys without batteries or taking out part of their budget to include batteries," said Scott Williams, CEO of Batteries Plus. "Our donation gives life to the thousands of gifts, allowing the reach of the program to stretch much farther."
The idea came about during the summer when the Batteries Plus engagement committee started brainstorming how they could make a difference. Though Batteries Plus sells more than 45,000 kinds of batteries, light bulbs and services related to those needs, they wanted to focus on the part of their business that caused the most excitement and enjoyment—powering up toys for kids, which led them to find Toys for Tots.
With more than 700 stores in 49 states and 280 franchisees, Batteries Plus, the nation's largest battery retailer, also wanted to make sure they impacted more than just their home office in Hartland, Wisconsin, Williams said.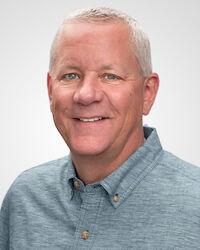 "Bringing life to thousands of toys seemed like the perfect way to blend our locally-focused brand and the enjoyment of the holidays to make it brighter for many families," Williams said. "We also felt like it was really important to reach something active in so many communities."
In early November, they received the shipment of Duracell batteries. Then on November 17, they delivered the batteries to Toys for Tots at their Milwaukee, Wisconsin base. This is by far the largest program and donation in the history of the 32-year-old Batteries Plus, Williams added.
"Toys for Tots is amazing every year, and it tugs at your heartstrings to think of the many families and kids who don't have the opportunity to get toys at this important time of year, then add in the 2020 pandemic year," Williams said. "Being able to have some bright shiny light at the end of this year seems extra special."
As for the future, Batteries Plus signed 30 new franchisees within the past five months, who plan to open their stores next year. Deemed an essential business, they never closed, which helped draw in new potential 'zees, Williams said. "You ought to judge a franchise decision by if the franchise does well during the most challenging times, then you know you'll do really well in the great times."
The brand may also end up making the Toys for Tots donation a yearly tradition each holiday season.
"I think it's very likely we'll continue this in the future," Williams said. "I feel like we've come across something that's such a magical fit between Toys for Tots and our brand and the way we can extend the reach of toys. There's so much excitement and pride internally that I see it continuing on."
The initial investment for a Batteries Plus franchise is about $300,000 to $350,000. More than half of their stores are owned by multi-unit franchisees who have five or more units, with their largest franchisee owning 19 Batteries Plus stores.