Atlanta entrepreneur and investment firm founder Woody Alpern thinks Big Blue Swim School is positioned to dominate the swim lesson industry and he's going to help the brand do it. Signing the largest franchise agreement since Big Blue began franchising in September 2018, Alpern and business partner Gerry Benjamin plan to open 37 locations in several southeastern territories. It's a deal worth nearly $90 million, thanks in large part to construction costs that push the total investment for one new Big Blue Swim School to between $2.3 million and $3.6 million.
Alpern, who eight years ago says he sold his firm, Capital Investment Advisors, in a move "that allowed me to be an entrepreneur," is also an avid scuba diver and dive instructor. His love of water led him to Big Blue, a Chicago-based franchise with what he thinks is the right combination of technology, teaching methods and real estate strategy to eclipse its competitors.
"What impressed me the most is you have very sophisticated technology guys who are part of the franchise," says Alpern, in reference to Level 5 Capital Partners, the group of retail and technology execs who in 2017 acquired a majority stake in the concept founded by competitive swimmers Chris DeJong and John Lonergan. "They use advanced technology to find great locations and run it like a professional business."
Big Blue's teaching methodology also aligned with Alpern's own approach, meaning "no matter what you're doing, even if you're doing something wrong, we only teach through positive reinforcement" so kids actually look forward to swim lessons.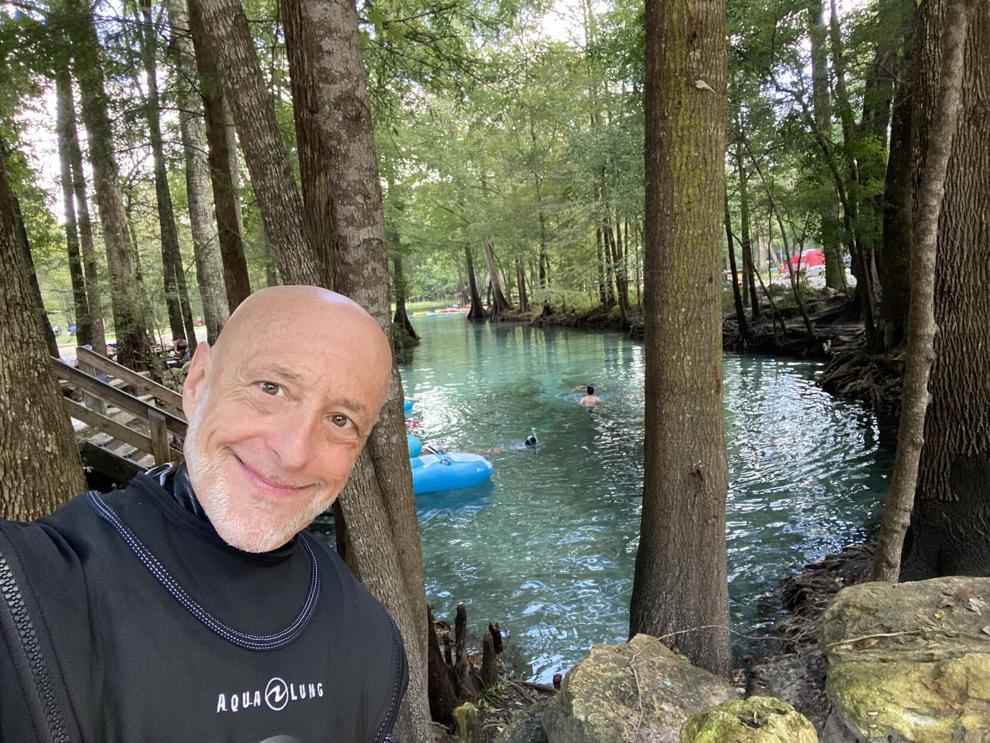 Alpern and Benjamin, who together also run CPA Wealth Advisors, formed SE Swim Schools and plan to open Big Blues in Miami, Jacksonville and Tampa, Florida, plus Atlanta, Charlotte, North Carolina, Nashville, Tennessee, and Louisville, Kentucky.
Also involved in commercial real estate and with hundreds of properties, Alpern says Big Blue's focus on finding "very in your face, street-front" sites for its 10,000-square-foot locations gives it an edge. "They're not looking for cheap rents," he says of the desired high visibility in high-traffic areas. And the larger, 13-lane pools mean a higher volume of students, he added.
The hunt for the right real estate and buildout of the sizeable facilities, along with the hefty investment, mean there can be a development lag from agreement signing to opening, acknowledged Alpern. Level 5 in 2019 committed to infusing $17 million in capital to grow Big Blue's footprint, largely through franchising, and while the brand has signed deals for more than 100 locations, just one franchise unit is open to go along with five corporate swim schools.
"We continue to talk about that very carefully," says Alpern of that disparity. "We understand they are very early stage." That one franchise location, though, speaks volumes, he adds.
The Johns Creek, Georgia, swim school opened "right smack in the middle" of the pandemic in June, says Alpern, and is "exceeding expectations adjusted for COVID."
The average gross revenue of the three Big Blue Swim Schools operating for at least three full years as of December 31, 2019, was $1.9 million, with an EBITDA or cash flow of $328,594.
Alpern and Benjamin's own financial footing is "very solid," Alpern says, and they plan to open their first two Big Blues "without anybody else's money." After the first locations are open and proven, the duo may bring in other partners or look at taking on some debt to finance additional schools, he says.