Though dine-in breakfast brands have been hit hard during COVID-19, last year's numbers show hope that the segment may bounce back. Restaurants in the casual breakfast segment all showed positive sales growth in 2019, with the sector overall growing 3.4 percent, according to our Franchise Times Top 200+ data.  
Redding, California-based Black Bear Diner reached double-digit sales growth at 15.3 percent, on par with its 15.8 percent growth in 2018. The brand also grew by 15 percent in units, adding 18 locations. Denny's and IHOP continue to lead the category. Only Huddle House saw a decline in units of 2 percent—it lost six units from 2018 for a total of 336 locations in 2019.
Meanwhile, Another Broken Egg Café added two units in 2019 and grew by $8 million, ranking No. 326 on our list.
"The family dining category has been hit pretty hard, but we're seeing ourselves outperform in that category," said Paul Macaluso, president and CEO of Another Broken Egg Café. "I feel pretty fortunate how we've differentiated our brand and responded to the situation."
At their deepest trough, however, the 60-plus-unit brand's sales fell 95 percent year over year, and only had five cafes open—one franchised and four company stores.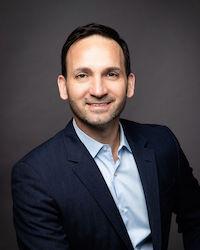 Though sales are still down between 15 and 25 percent on the franchise side and company stores are down 10 to 15 percent, a four-unit franchisee group has seen positive growth since June, and the brand has opened six new cafes since January. They've also partnered with third-party delivery apps and are "continuing to claw our way back."
"We also focused more on our bar and alcohol sales, which grew 17 percent last year. That was a big driver of our comp store sales growth," Macaluso said. "The other area we highlighted was rolling out a program that helps our franchisees be responsible to guest feedback, making sure guest comments are being taken seriously and responded to."
Rising in rank from No. 44 to 43, IHOP continues to lead the breakfast segment as it hit $3.4 billion in sales. Denny's remained at rank No. 50 from 2018 to 2019 and had a much-needed sales increase of $100 million, the same amount it lost in 2018. The brand had 0 percent unit growth as it stayed at 1,703 locations.