There's just something about lukewarm hollandaise sauce on a quickly cooling plate of eggs Benedict that isn't appealing. Breakfast and brunch franchises had a harder time making the switch to curbside and delivery channels during pandemic dining room closures last year given the reality that most breakfast food doesn't travel well. Or at least it didn't.
Improvements in packaging are leading to a better off-premises experience for breakfast brands, and most quickly stood up or greatly enhanced digital ordering platforms last year to combat sales declines. Overall, it wasn't enough to impact the segment, which with its 34.2 percent drop was the hardest hit among restaurants on the recently released Franchise Times Top 400, a ranking of the largest U.S.-based franchise brands by global systemwide sales. Breakfast brands accounted for $4.7 billion in total sales in 2020, down from more than $7 billion in 2019.
Eggs Up Grill managed to add $8 million to its top line, a 27.2 percent increase to $39 million, though CEO Ricky Richardson said online ordering was historically an afterthought. "Now we're running almost four times the amount of sales outside the four walls," he said.
The digital push was part of the "sustainability" phase of the pandemic for Eggs Up Grill, after what Richardson called the "survivability" phase when the company loosened brand standards to give franchisees some operating flexibility and waived financial obligations for 90 days.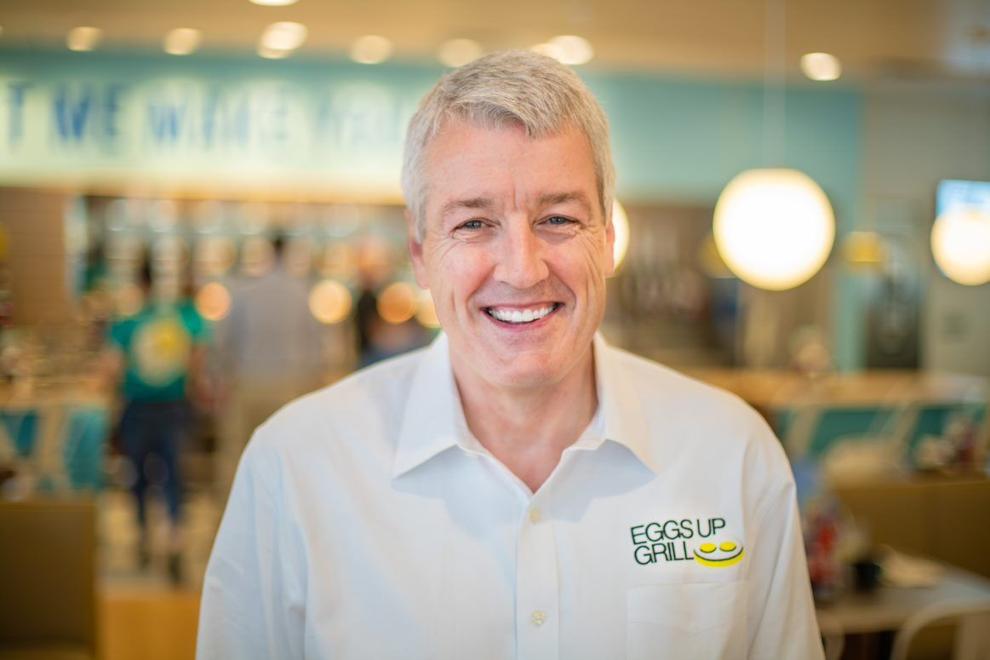 "The we moved into sustainability," said Richardson. "We streamlined the menu because of distribution issues and a lack of volume. We stood up an online ordering platform within a few weeks that we had just started beta testing in February 2020."
When its dining rooms reopened last year, Eggs Up Grill introduced alcoholic beverages such as mimosas, and the brand is still seeing their popularity, noted Richardson. It also later adjusted its takeout menu "to reduce complexity and to improve execution" of off-premises orders.
Eggs Up Grill was able to do all this because it has an investment partner with "very much a long-term view on their acquisition," said Richardson. WJ Partners, a private equity firm that, like Eggs Up Grill, is based in Spartanburg, South Carolina, acquired the brand from founder Chris Skodras and business partner Skip Corn in 2018. It hired Richardson, who spent more than 20 years at TGI Fridays, as CEO to help tackle growth.
WJ Partners and Richardson both "believe in the better breakfast category," he said. "I see a big white space opportunity." Eggs Up Grill finished 2020 with 46 locations, up from 38 in 2019.
How the biggest brands fared
No. 47 IHOP, the largest brand in the segment with $2.3 billion in sales in 2020, expanded its IHOP 'n Go online ordering platform nationally in 2017 but, while President Jay Johns said "off-premises sales really took off" last year, systemwide sales fell by 35 percent.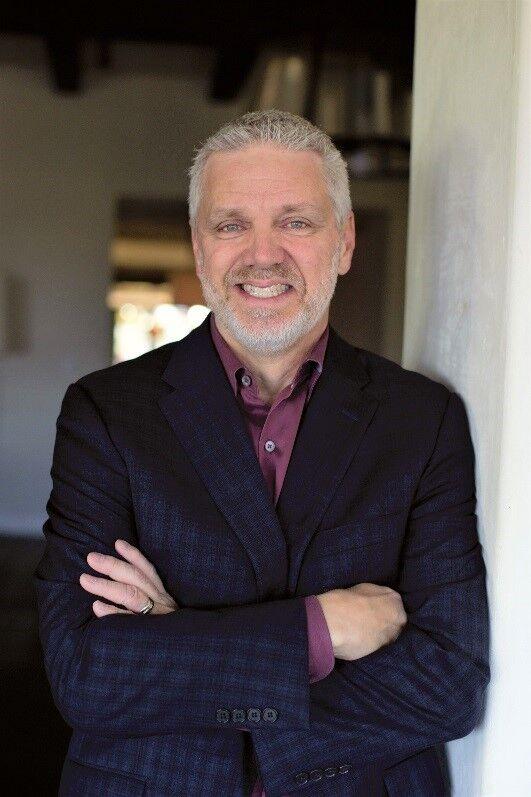 Most of IHOP's 1,700-plus restaurants closed completely, said Johns, some for weeks or even months, which heavily impacted sales. In addition to online ordering and delivery, which it already had in place, IHOP rolled out a curbside pickup program in 2020 which Johns said was effective and "will remain forever."
"It worked very well, guests love it, so we're going to keep it," he said of the curbside option. IHOP is now in the process of rolling out Flybuy Pickup, which uses geofencing technology to notify the restaurant with customer or delivery driver location updates and estimated time of arrival. Applebee's, which shares parent company Dine Brands Global with IHOP, is also rolling out Flybuy.
"We expect off-premises to remain a big part of the business," said Johns, who also pointed to menu innovation as a driver of IHOP's recovery.
IHOP introduced a new lineup of burritos and bowls in 2020 aimed at growing delivery sales. "Breakfast burritos was a missing category for us and they're really popular," said Johns.
Denny's, the second largest breakfast brand on the Top 400, saw sales decline 34.9 percent in 2020, to $1.9 billion. The South Carolina-based company finished 2020 with 1,650 locations, a 3.1 percent decrease from 2019. It dropped nine spots in the ranking, to No. 59.
Black Bear Diner, the Redding, California-based all-day breakfast spot, posted $225 million in sales in 2020, down 33 percent from the year before, from 143 U.S. locations. That unit number is actually a 4 percent increase from 2019.