Is Bruster's Real Ice Cream "pandemic-proof"? The phrase has mostly described concepts in the "essential" business categories such as repair, restoration and home services. But last year, 113 out of about 200 Bruster's franchise stores set record all-time highs in revenue, up 17 percent in same-store sales.
"We popped off in 2020," said Greg Danziger, Bruster's senior vice president of franchise development. The brand reached $91.1 million in systemwide sales, opened four new locations and signed nearly 30 agreements, 40 percent of which were with existing franchisees. Bruster's, ranked No. 354 on the Franchise Times list of top franchises, was founded in Bridgewater, Pennsylvania, in 1989 and is 99 percent franchised.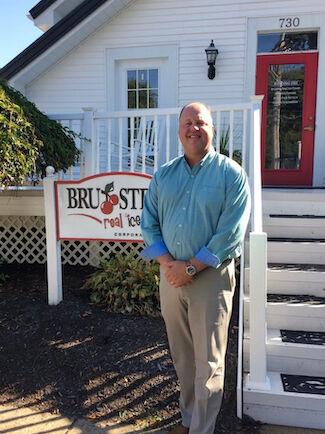 "We're in a very fun business. Customers are celebrating something, and lately it's been to get away from the news media or being sheltered at home and get out in fresh air," Danziger said. "Consumers dine with us usually in oversized patios or parking lots, so it's a safe environment."
Because of this, Danziger said many candidates who knock on their door asking for franchise information are customers who have fallen in love with the product—ice cream that is never deep frozen and what they call fresh "from cow to cone." Bruster's owns a dairy farm in Titusville, Pennsylvania, which produces its proprietary homestyle ice cream and delivers it daily to each store, where there are more than 150 flavors available on rotation.
Franchise candidates start out with a series of discovery calls with Danziger and his team, after which they meet other departments and analyze markets. The "pinnacle" of the process is when franchise candidates speak with existing franchisees.
"That's the real benchmark of the process. We see how engaged they've been, and they're getting good information to get to the discovery of, is Bruster's a good match?" Danziger said. "Ultimately, we invite them here and most candidates spend a day and a half with us in Bridgewater, Pennsylvania, at our original location we opened 31 years ago. We break bread with our CEO and his wife, spend the day exploring different departments and how we support franchisees. That's usually the end of the process before we agree to proceed."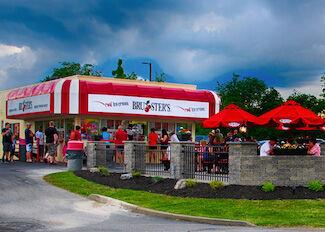 In addition to having the financial requirements—the initial investment for a Bruster's ranges from $478,200 to $1.3 million—franchisees need to prove they have the skills to lead the young adults typically employed at Bruster's. Along the discovery process, Danziger and his team inquire what candidates have done that can affirm or show aptitude to lead a great team of mostly part-time employees, and even put them to the test.
"We ask ourselves, would we want our own kids to work for this candidate? Do they have a mentoring approach to the business? When they spend time in our stores, can they collaborate? Can they identify with our supers?" Danziger added. "That's a really important part, and there's no better way to identify those skills than personal interactions. We prefer our franchisees to be very involved in day-to-day operations."
They also allow candidates to self-select out at any part of the discovery process if they decide it's not the right fit, whether it's timing or the candidate doesn't want to lead a team of teens.
"With Bruster's, we're looking for that aptitude to be able to be successful, and aptitude comes to independence. We all know to be self-employed, you need a level of self-confidence," Danziger said. "We're constantly testing and challenging that, and we know a finite population may not be self-employable, and we're trying to discover that along with them."